Do kids talk about porn?  Statistics show that they do–but they talk about it in different ways.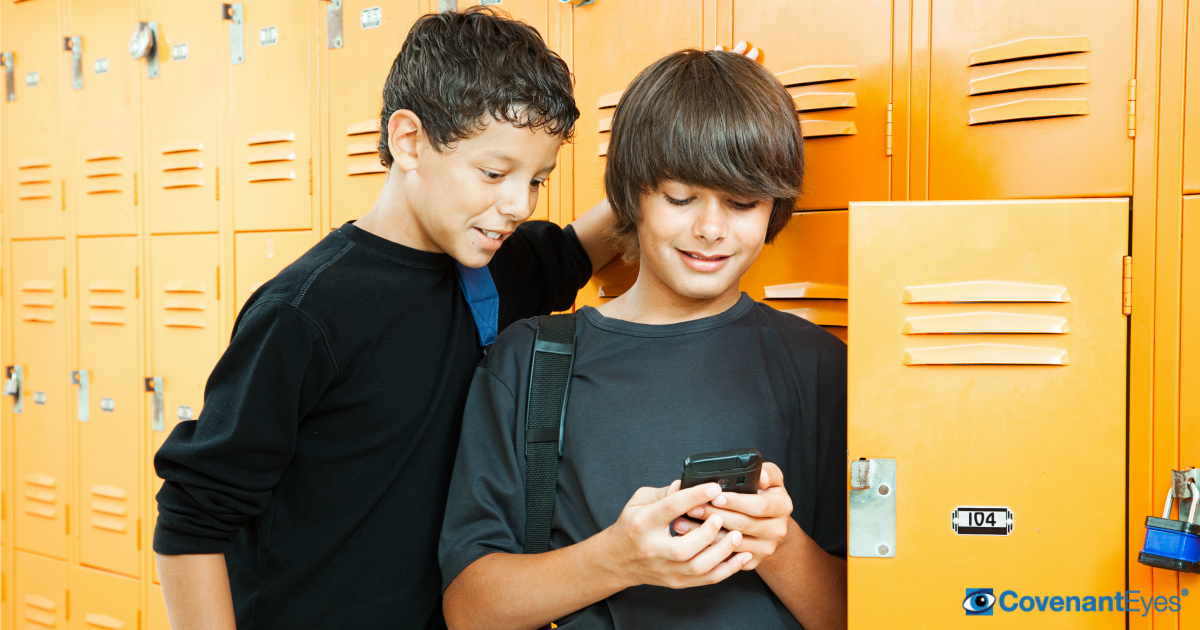 A brand new national survey* of 860 teens and young adults (age 13-24) asked "When you and your friends talk about pornography, is it most often in a way that's disagreeable, neutral, accepting, or encouraging?"
One of the groups of teens and young adults consisted of young people whose families have used Covenant Eyes for at least five years… I call them "accountable youth from accountable families." It is amazing to see how differently they answered the question compared to the general population teens and young adults.
In the general population, about 15% said talk of pornography among their friends was "encouraging–we talk about pornography in a positive, even lighthearted way;  no one is ashamed of viewing it."
Only 3% of accountable youth said the talk is positive.
Over 40% of general population youth said the talk is "acceptable–it's just assumed we all look at porn sometimes."
Only 11% of accountable youth said the talk is acceptable.
The biggest disparity was for "disagreeable" talk.  It is somewhat disheartening to hear that less than 10% of general population youth say the talk is "disagreeable–my friends think viewing pornography is a bad thing."
But take heart–good parenting with Internet Accountability really works!  A whopping 73% of accountable youth say the talk is disagreeable!
Accountable families who take the spiritual formation of their families seriously are successful in passing on their values to the next generation.  In other words, good parenting works!