I have had so many various emotions after discovering my husband was addicted to pornography three years ago.
I had times of sadness and depression that would last for days. I was often confused and hopeless.
Then there were times when I was thankful and happy that God led me to this discovery. I was joyful and blessed that my marriage was being restored.
I was excited, at times, that my husband was becoming a new man.
But, the emotion that I feared the most—because it had total control of me, was anger.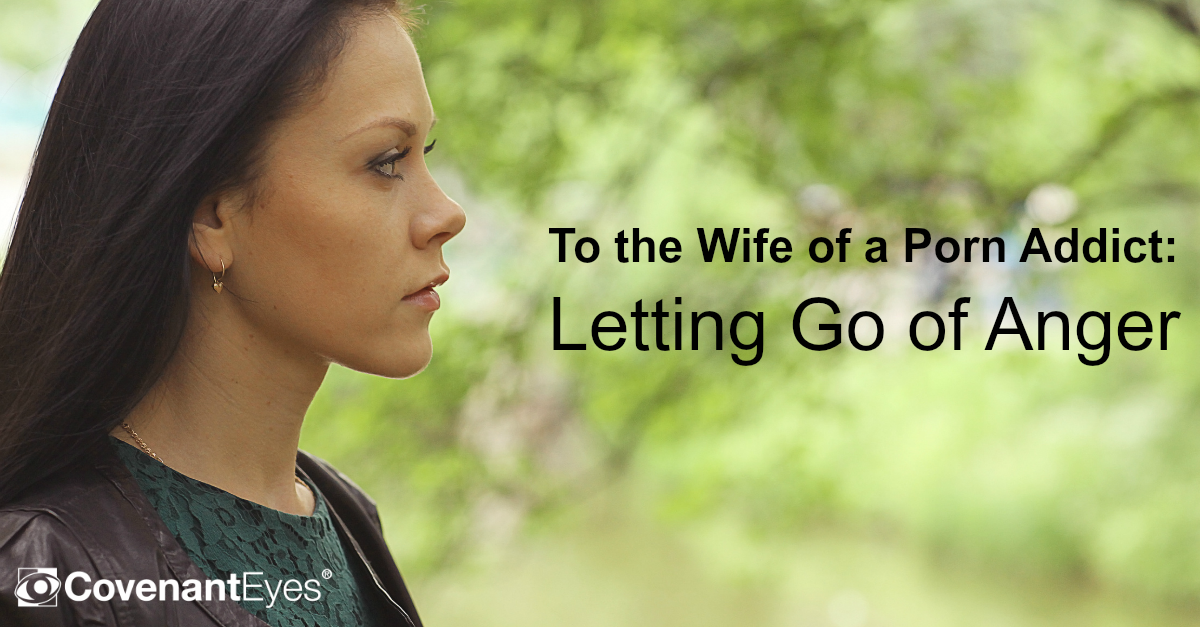 I think almost every wife is angry when she finds out that her husband is hiding the secret sin of watching pornography. He is betraying her and hurting her in ways he may never fully understand. Sometimes the husband is also carrying this sin into real life and is having inappropriate relationships with women.
All of these things, when confessed, can be so freeing for the husband. It also helps start the restoration of the marriage. However, all of these deceitful acts add to the wife's anger.
The reason that anger is so very destructive is because of how we act when we are angry. It feels like a power comes over us that we cannot control. We make decisions and say things that we would never do in our normal state.
I never considered myself an angry person. I was calm in many situations. I had no problem raising my four children with patience. Then, my life changed when I found out what my husband was doing daily on the computer.
Of course, I was very sad. I found that in my sadness I could calmly talk to my husband. I could express my hurts and feelings to him. I could also spend time with God. I could read the Bible or pray. I worked through the times of sadness.
But anger was something different. Anger started to eat me alive. I was angry at so many things.
I was disappointed in God. God knew that I wanted a wonderful love story. I wanted a marriage with closeness and transparency. The thought of being with this man forever—a man who constantly used women as objects—disgusted me. I would dwell on this and in one moment anger would overtake me.
I said awful things to my husband. I screamed and overreacted to anything that would cross me. I was becoming the type of wife and mother I never pictured I would be. It seemed that happiness was growing very far from me. I was starting to be a person I never knew. I was angry all the time. And I took all my anger out on my husband. He was trying very hard to change as a person and rebuild our relationship. But my anger stopped him from getting close to me each time. I was sure I would never be able to let this anger go.
When I fully realized that I didn't like the person I was, I knew I had to change. Yes, my husband made the decisions to lie and break the commitment of marriage, but I was responsible for how I acted. Nothing my husband did could excuse the terrible monster I was becoming.
I had to surrender to God.
When I laid my anger down, I knew it would be hard. Things would come up or I would remember something and I naturally wanted to go into a rage of anger. However, I had to constantly remind myself of the commitment I made to let my anger go. I would talk to God and say,
"Lord, You know how much anger I feel. You know that if I don't do something about it, I will just explode. If that happens, it will be very ugly and destructive. So, I am asking You, God, to remove this anger. Please, take it from me. Give me something else to replace it with. Let me not dwell upon it."
Then I would get my mind busy thinking about anything else. Slowly, the anger would go away.
I have to remind myself of God's plans in all of this. God can take the brokenness of my marriage and turn it around for something good. He can use my once destructive anger and use it to help other wives find healing from God after the crisis in their marriage.
The alternative is that I hold on to my anger. I can keep my anger and let it take control of my whole life. I can never have happiness and my relationship with my husband will never be beautiful. My anger will keep it at an ugly distance.
It is my hope that each wife will turn her anger over to God and see what God plans to do if she will trust Him with her life.
---
Robi Smith is a wife and mother to four wonderful children. She has been married for thirteen years. Robi has a Master of Counseling in Counseling Psychology and is the founder of Hopeful Wife Today. She aims to bring hope and healing to hurting wives from their husband's pornography use and unfaithfulness. She is continuing to see God's restoring power every day in her life and in her own marriage.