If your husband watches porn, you're not alone. Statistics show that MANY husbands are regularly watching pornography. Up to two-thirds of men, including married men, consume porn habitually.1 Read these comments on our blog:
"I overheard my husband watching porn in the room, when I entered he hid his phone under the pillow and pretended to be sleeping. What does that mean? Why did he do that?"
"My husband developed erectile dysfunction at age 52 and I just assumed it was because of his long history of high blood pressure and/or blood pressure medications … I didn't know he was still addicted to his porn for over 25 years!"
"I loved my husband. Never refused sex and eagerly participated and initiated. I greeted him at the door with a smile … I read books and articles on how to be a loving and respectful wife. I did my best not to complain. I lost all my baby weight and kept my figure … And he still looked at porn and refused me sex."
These are just a few of many. Whether you caught your husband watching porn or you're just trying to understand why he uses it, keep reading.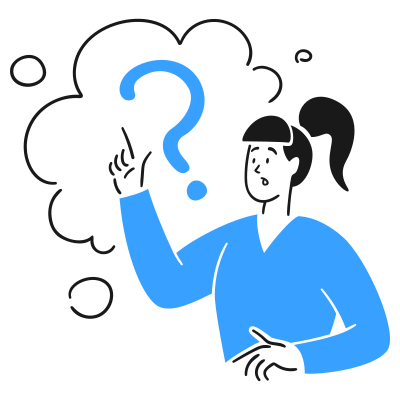 Should I be concerned my husband watches porn?
If you ask the internet, you'll find many people trying to convince you that porn is no big deal, that everyone uses it, and that you just need to understand why he does it, accept it, or maybe even join him watching.
But we've heard from enough wives to know that this answer doesn't cut it. Furthermore, we've spoken with THOUSANDS of men who recognize they shouldn't be watching porn, who feel bad about it, and really want to stop (even if they feel like they can't).
Even if you don't have a moral problem with pornography, you should be aware of the effects. For more, see Porn In Marriage: Its Harmful Effects on Relationships (And How to Heal).
I'm angry my husband watches porn—is this justified?
If you're a Christian, the Bible actually teaches that porn using porn is a form of adultery. If you're angry about your husband's porn use, you're not being old-fashioned or unreasonable. Pornography isn't a normal part of relationships. You probably feel hurt and confused as to why he would want to do this.
If your husband lies about his porn use, that's also concerning. A strong marriage requires trust and honest communication. You can't have that if someone is lying.
My husband watches a lot of porn. Is he addicted?
If you're concerned that your husband might be addicted to porn, here are a few signs to watch out for.
Disinterested in Sex
A common sign of porn addiction is a lack of interest in real sex. While some psychologists argue that men watch porn because of a hyperactive sex drive, researchers who study the issue—as well as the painful experience of thousands of wives—recognize the very different reality. The comment we saw earlier from a wife whose husband refused sex represents this.
In many cases, this disinterest comes from porn-induced erectile dysfunction. Many men who have watched porn for an extended amount of time actually lose the ability to perform sexually without porn. For more, see Why Does My Husband Prefer Porn to Sex With Me?
Emotionally Distant and Withdrawn
When people are hooked on porn, they often become emotionally distant and tend to withdraw from the people around them, especially their spouses. Some men default toward emotional distance, and there may be a variety of reasons for this other than porn. However, porn often contributes to this behavior.
Different Sexual Preferences
Numerous studies show that pornography can change sexual preferences and may encourage an interest in violence, fetishes, or other extreme sexual behaviors. If your husband pressures you to perform sexual acts you're not comfortable with, this could be porn's influence.
For a more complete list, check out 10 Signs of Porn Addiction: Do these describe your husband?
What to Remember if You Catch Your Husband Watching Porn
Maybe this is the first time you've caught him using pornography. Maybe you've caught him many times and have finally reached the breaking point. Maybe he's even gone so far as acting out and having an affair. Maybe he's belligerent, insisting, "It's no big deal" or "It's your fault I need it." Or maybe he claims to be repentant but doesn't seem to be taking steps to stop.
Remember you are not the problem.
If you are a woman married to a man who compulsively uses pornography, one of the best things you can do for yourself is acknowledge that you are not the root of the problem. One of the best things he can do for himself and for his marriage is to start getting to the real roots of the problem.
Often the wives of men who regularly look at porn will write to us and ask "What's wrong with me?" This cutting question can be difficult to answer in the midst of a highly emotional situation. Often these women are convinced that if they were simply prettier or met a certain physical standard, their husbands wouldn't be drawn to porn. Often women get these impressions directly from their husbands.
However, your husband's porn is not your fault. There are many examples of men married to world-renowned beauties who were still addicted to porn. Christie Brinkley and Tea Leoni are celebrities famous worldwide for their physical appearance, and both were married to alleged porn addicts.
Pornography does condition a man (or woman) to objectify others and to rate them according to the size, shape, and harmony of their body parts. But you could be a world-famous super-model, and you'd still be unable to compete with the constant variety and novelty available through porn.
Get help for yourself, then focus on your husband's behavior.
Right now, your emotions are probably dominated by alternating feelings of anger and helplessness and numbness, and your thoughts are dominated by his use of pornography.
It may seem counterintuitive, but the first step is to look for help and encouragement—for you. Find an encouraging support group, a trustworthy friend, or a counselor. Better yet, get all three!
3 Recovery Stages That Spouses of Porn Users Often Experience
(This section is adapted from our free ebook, Porn and Your Husband).
Just as there are five stages to the grieving process, researchers have identified three distinct stages in the recovery process for a marriage broken by betrayal.
1. Impact Stage
In this first stage, you will search for an understanding of why this happened.
Your feelings may be constantly in flux. They may include fear, hurt, anger, numbness, and disbelief.
You may second-guess your husband's motive for every behavior, even habitual ones (like checking email first thing in the morning).
Your husband may not be able to distinguish between appropriate shame for wrongdoing and his pathological sense of toxic shame.
Your interactions with your husband may be chaotic or intensely negative, leading to more frustration and anger with each other rather than resolution.
You may begin to re-establish barriers and boundaries (such as sleeping in a different room).
You both may feel like the balance of power has shifted. You may feel like your husband has proven his power by ruining your relationship, and may lash out destructively against him to regain a sense of control. Your husband may feel like he has no negotiating power.
2. Meaning Stage
You will begin to search for a more thorough understanding of why the betrayal occurred, such as whether this was a habit from childhood, or whether a traumatic event in the past makes him fear intimacy with you.
You will look for the necessary information to determine the next steps for your marriage.
You will begin searching for ways to rebuild trust and intimacy.
3. Moving On Stage
You will begin moving forward with a new set of beliefs about your relationship and start putting the event behind you.
You will come to terms with what forgiveness means for you, and how it is connected to reconciliation with your husband.
You may be required to make changes to your relationship with your husband so that it can continue (or end it, if necessary).
You may still get flashbacks, but they will be less severe and disruptive, and you will recover more rapidly from them.
What to do next when your husband watches porn
1. Pray, seeking God's wisdom and comfort.
Jen Ferguson is a wife who faced the pain of her husband's porn addiction. She writes:
"God doesn't want prayer to be our last resort. He desires to be at the forefront of our marriages, and prayer keeps Him in this rightful space. It also keeps us in our rightful place—the place where we're not the ones in control, but He is."
Don't make prayer a last resort! Pray for yourself, your husband, and your marriage. God can do incredible things.
2. Find a supportive community.
As a wife whose husband watches porn, you need to know that you are not alone. There are many hundreds of thousands of other women who have faced the exact same struggles. We said this already but it bears repeating: Take the steps to connect yourself to a group of like-minded women who can encourage and support you on the journey.
3. Take advantage of free educational resources.
A spouse's porn problem can be confusing and complicated, but fortunately, it's no longer difficult to learn more. At Covenant Eyes, we're committed to equipping you with resources for the journey.
Check out our free ebook, Porn and Your Husband (linked below). It's packed full of information about porn addiction, along with practical encouragement and more detailed steps you can take to help yourself and your husband. You can also download Hope After Porn: 4 Stories of Hope.
4. Talk to your husband and ask questions.
If you haven't already, you need to talk to your husband, but these conversations can be challenging. Be prepared to do two things. First, tell him how you feel. Explain how his porn use affects you and how it hurts your relationship.
Second, ask him questions and be prepared to listen. Some questions you might ask are:
When were you first exposed to pornography?
How long has this been a struggle?
What steps are you going to take to be accountable?
5. Establish healthy boundaries.
Your husband's porn addiction isn't your fault, and that should encourage you. But it also means you can't fix him or force him to change. While you can certainly encourage him and establish consequences, ultimately, he needs to decide for himself that he needs to quit porn. This means healthy boundaries are a must!
Counselor Kay Bruner offers some helpful advice in her article on Boundaries for Couples Facing Porn Addiction.
---
1Proven Men Porn Survey (conducted by Barna Group), located at https://www.provenmen.org/2014PornSurvey/ accessed May 23, 2022.