If you have discovered that your husband views pornography, you are probably deeply hurt. Most likely, you are crushed. If you're like me, you feel hopeless, lost, and worthless.
That's how I felt three and a half years ago. That was when I discovered my husband of ten years was addicted to pornography. I remember it being just a regular day, taking care of the kids. Then I stumbled upon something on his phone that forever changed my life. I saw a deleted still screen from a pornographic website. I was shocked. I wondered how this could possibly be true. I knew everything about my husband, right? I knew the heart of this man. I was in love with this man! How could he be hiding such a secret?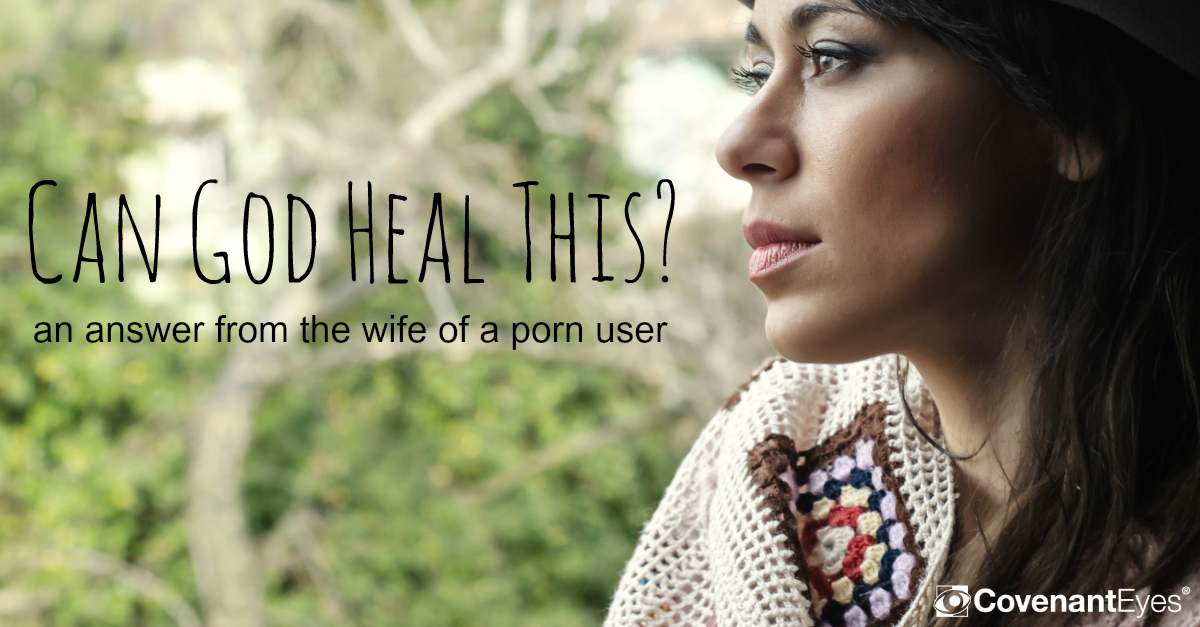 After I went to my husband and told him what I found, everything made sense. Understanding came to me as I recalled all the late nights he stayed up after everyone fell asleep. It made sense why my husband acted so odd at times. He had been so possessive about his phone and e-mails. He would never let anyone look into anything he did. Our lack of intimacy was a direct result. All things were coming together to explain the man my husband really was inside.
My Husband's Healing
Over the course of a year my husband started to heal from pornography addiction. We both took courses about this type of sin. We went to a counselor a few times. My husband started reading the Bible and praying for God's protection daily. He did all he could to restore our marriage and family. It was obvious that he was making extreme progress.
As time went on, I did all the necessary steps as well. I studied the books, did the prayers, and anything else I could think to do. However, the hurt never went away. Sure, I was able to have peace with my husband. I could go through the day pretty well. Yet, when it came right down to the facts, there was deep pain in my heart. It was there all the time. It never went away, no matter what I did. I began to ask…
"How can God heal this?"
During my search for God, I found out that God can heal this. I'd like to show you how God can come into your heart and heal the deep, deep pain that is there. These are the three most essential ways God can heal you.
1. Submit to God's Will
We can rationalize anything that we want to. I can fight with God all day. But, in the end I must accept His plan. God never desires for someone to sin and hurt someone else. But God does know it will happen. Even when the terrible has happened, God has a plan. He will take your situation and turn it into something beautiful if you will let Him.
I made an active choice to trust God that He knew this would happen in my life. He will use this pain to make something glorious come about. Will you accept God's will in your life today?
2. Draw Close to God
To overcome the intense hurt in your heart, you must make a daily time with God. It's the most important time of the day. Whether you pick morning, night, or some time in between, you will heal.
During our time with God, we should talk to Him—cry out to Him! Tell Him about all the hurts you are feeling. He loves you and wants to help you. He desires to comfort you. I have tried every other thing to make myself feel better. Nothing worked. Ever. Only time with God can comfort you.
After talking to God, we should listen to Him. We listen to God by reading His word in the Bible. You can read anywhere you'd like. When I am feeling the most down, I read in the Psalms or Gospels (Matthew, Mark, Luke, or John). Hearing God speak to me through His word directs my whole life. Can you make an appointment with God each day to draw close to Him?
3. Do Something
Once you have actively started steps one and two, you have to do something. I don't mean clean the house or exercise. I mean start a fight against the sin that almost destroyed you. This sin is pornography! God has always used righteous anger and to fully heal we must also.
There are many ways that people are fighting pornography. The Covenant Eyes website is just one example of fighting pornography. Some wives start campaigns to have pornography removed from various venues. Many start groups to help men and women stay away from porn. I started a website to help women who are hurting from their husband's pornography use and unfaithfulness. I write articles, prayers, and encouragement to women who are alone and hurting. It is a community of wives against pornography.
Whatever you decide to do, God will be there. God will come into your ministry and restore lives. Would you be willing to do something to fight pornography?
As time goes on, keep doing these three things. God will begin to heal your hurt. God can heal this! And He will.
---
Robi Smith is a wife and mother to four wonderful children. She has been married for thirteen years. Robi has a Master of Counseling in Counseling Psychology and is the founder of Hopeful Wife Today as she aims to bring hope and healing to hurting wives from their husband's pornography use and unfaithfulness. She is continuing to see God's restoring power every day in her life and in her own marriage.