Anger. Betrayal. Mistrust. Loneliness.
Maybe this is the first time you've caught him using pornography. Maybe you've caught him many times and have finally reached the breaking point. Maybe he's even gone so far as acting out and having an affair. Maybe he's belligerent, insisting, "It's no big deal" or "It's your fault I watch it." Or maybe he claims to be repentant but doesn't seem to be taking steps to stop.
Regardless of the actions he is taking, your husband has betrayed your trust. Right now, your emotions are probably dominated by alternating feelings of anger and helplessness and numbness, and your thoughts are dominated by his use of pornography. Recovery may seem impossible.
The problem is not just in your head. In a 2012 analysis of five different studies, researchers concluded more pornography consumption is associated with a more weakened commitment to one's relationship partner.
The good new is this: recovery is possible.
Episode 144
[powerpress]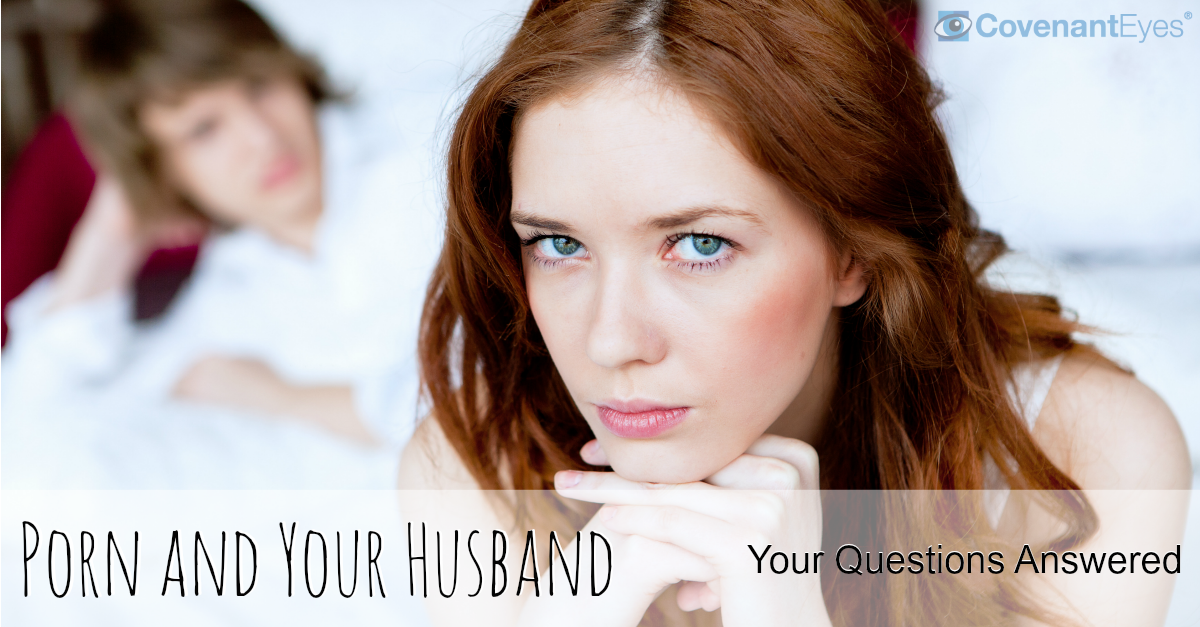 In this episode of our weekly podcast, we interview Christian counselor Kay Bruner. She answers some of the most common questions we receive from woman on this subject. In this interview, she addresses two key questions wives have about men and porn addiction: (1) How can a woman build her self-esteem and a sense of confidence when she feels constantly compared to pornography? and (2) How should a wife handle her husband's relapses?
Show Notes:
0:44 – Why Kay wrote her book, As Soon As I Fell
8:19 – What is the book, Porn and Your Husband, all about?
9:12 – How can a woman build her self-esteem?
18:42 – How should a wife handle her husband's relapses?
Stay tuned for part 2 of Kay's interview next week.
Check out more of our podcasts on iTunes.
Porn and Your Husband (Free Book)
Three years ago we released Porn and Your Husband: A Recovery Guide for Wives. Since that time, tens of thousands of women have downloaded the book, and many have told us how helpful it is to them.
We recently updated and rereleased the book. In the book we address…
Common questions wives have about pornography use: How can he look at porn and say he loves me? Why does he prefer porn to sex with me? Why am I not enough?
Three stages of recovering from betrayal
Tips on having productive conversations with a your spouse
Rebuilding trust through healthy boundaries
Lists of additional resources: books, intensive counseling, and software
Give us your e-mail to get the book!
Enter the Giveaway!
Because this information is critical for many marriages, we want to get this book into the hands of as many people as possible, as quickly as possible. That's why, for one week only, we are giving away four $25 gift cards to Amazon.
To enter our drawing, either download the book or leave a comment below answering this question: Why is pornography bad for marriages? Do both to get two entries in the giveaway. (You must use a valid e-mail address to be eligible. E-mail addresses will not be published.)
Thanks to all who entered! The giveaway is now closed, and the winners have been notified.
Official Contest Rules:
Maximum two entries per person (one comment and one book download).
All entries must be received before 12 a.m. April 2, 2015.
Four winners will be selected randomly and notified via e-mail no later than April 3.
Due to our blog commenting policy, comments must be pre-approved to appear. All comments submitted before 12 a.m. EST will be entered into the giveaway.