Ella Hutchinson specializes in counseling wives of sex addicts. In this 3-part blog series, she looks at common questions these wives ask. (Go back to read Part 1 or Part 2 of the series.)
#7: Is there hope? Can a man like this change?
Recovery from sexual addiction is very much possible. Men who get out feel a sense of freedom, as if a huge boulder has been lifted off their chest. It is such a liberating feeling that many men forget that their wives are still grieving from his actions and likely will be for some time.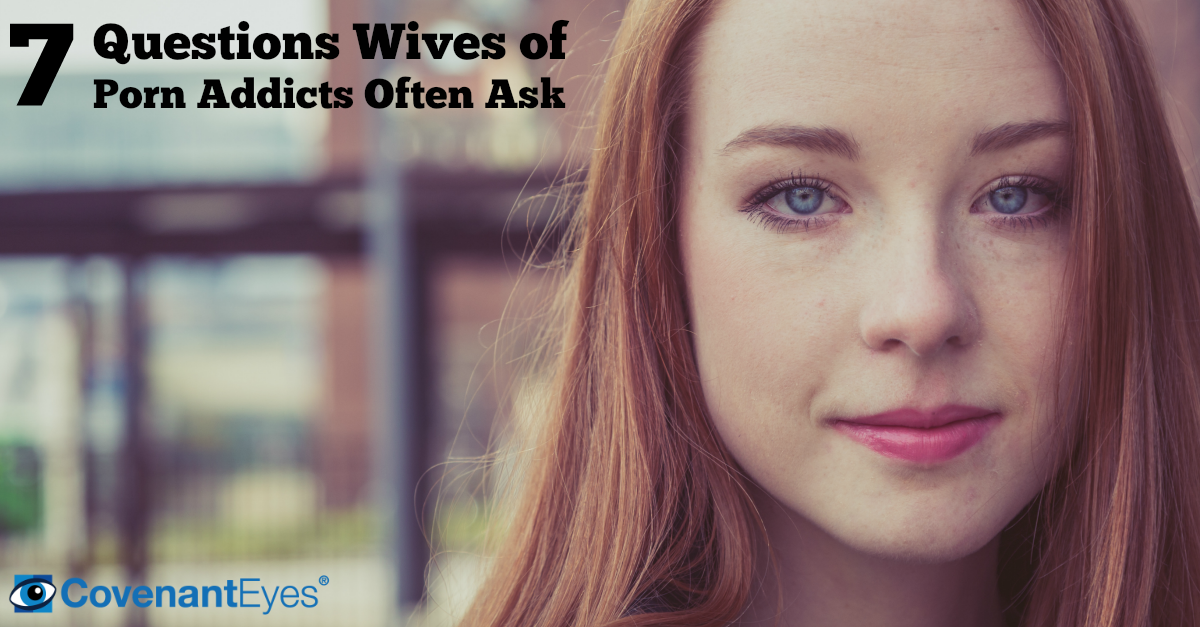 For some men, simply the threat of their wife leaving is enough to cause them to get help. But for many others, they need something more. This can cause you, as the wife, to feel helpless. You are not helpless. You can't control your husband's recovery, but as the injured spouse, you can control your own. The fact that you need recovery does not mean you are sick or that something is wrong with you, but that you have likely been traumatized by your husband's behavior. Your recovery includes building up a support system for yourself. Don't keep silent. Reach out to a trusted friend, your pastor, or a therapist. Keeping this secret will cause feelings of shame, loneliness and isolation. Finding a support group for wives of sex/porn addicts can be very helpful. If there is not one in your area, there are phone support groups available, led by trained life coaches and therapists who have been in your shoes. Finally, learn to recognize your unmet needs and what it will take to meet them. A skilled therapist can help you with this. The absolute best book written for wives is Your Sexually Addicted Spouse by Barbara Steffens and Marsha Means. I strongly encourage you to find a therapist (individual and marriage) who is familiar with this book and subscribes to the treatment model described in it. If your therapist isn't familiar, ask if they'd be willing to read it.
Beyond self-care, I recommend that you take some time to come up with some clear, firm boundaries for your marriage. While this may not result in the desired outcome, it is worth it to put in the effort. At the very least, this is a first step toward helping you get to a place where you can make an informed decision about the direction for your relationship. This means bottom line behaviors that you will not tolerate and actions you need to see happening in order for you to feel safe in your marriage. Your list of unacceptable behaviors may include viewing pornography in the home, inappropriate conversations or relationships with other people, and other possible abusive behaviors toward you that are often present in a sexual addict. The actions you need to see your husband take might be installing a filter on computers and phones, open discussions about where all the money is going with you having access to all accounts, attending sexual purity or sexual addiction support groups, counseling, and talking to a pastor.
Before you present this to your husband, make sure you are prepared to follow through with consequences if he refuses or does not stick to what he agreed to do. Consequences can be anything from insisting one of you move to a separate bedroom (an in-house separation) to one of you moving out of the home. Your husband will likely be resistant to you setting these boundaries and may accuse you of being demanding and giving him an ultimatum. Do not engage in any kind of manipulative or accusatory conversations with your husband. Learn to recognize this behavior and refuse to participate. It is important that you wait to address your new boundaries until you are able to do so in a calm manner. A therapist's presence (and guidance beforehand) is a good idea. A good book on this topic is The Gaslight Effect by Dr. Robin Stern.
If your husband does not follow the boundaries you set, you now have a choice to make. You can choose to accept that your husband is simply not ready to stop his porn use. This means letting go of the nagging, criticism, and efforts to control (which should have stopped already by this point since you have learned they don't work). If you choose to to not follow through with the consequences, even though he has made it clear through his words or actions that he is not willing to stop, you are choosing to accept his behavior. This will probably require a good deal of emotional detachment on your part. It may be a marriage that looks more like you are roommates. I have not yet met a woman who has chosen this arrangement and found any kind of long-term life satisfaction in it, but it is an option.
Your choices may need to include making the necessary preparations in case you need to leave. This may mean getting a job if you don't work and starting to put money aside. Separation does not mean divorce, but it can be a prelude to it. Ideally, that should not be the goal for separation. The purpose is to show your husband that you are unwilling to share him with pornography. Once he sees you are serious and can no longer be placated with words and half-hearted attempts that don't last, he is also more likely to take his addiction seriously. Also, getting physical space between you and him can make it easier for you to clear your mind, spend more time in prayer and God's Word, and make objective decisions about your future. A good Christian counselor can guide you through a therapeutic separation where rules are put in place for you both to follow during this time.
Many men have escaped the chains of sexual addiction. Here is an important truth to be aware of. Your husband has probably tried to stop more times than he can count. He is not deriving pleasure from his lifestyle. He keeps going back, trying to fill a void that porn will never fill. Willpower is not enough. Recovery from sexual addiction is multifaceted, but includes reaching out to other men who have been there, and often requires professional help as well.
God must be the central focus in recovery. However, many men have learned the hard way, in the words of author, speaker, therapist and recovering addict, Dr. Mark Laaser, "You can't pray it away." If prayer was all we needed then we wouldn't have to have jobs or pay bills. We could just pray about it and our bank account would never run out and the bills would get paid. If prayer was enough we could eat and drink whatever we want and every check-up would reveal a clean bill of health. But God wants us to do the work, and keep doing it.
Once a man has decided to become serious about recovery from sexual addiction, there are more steps to take to help the marriage heal. After all, just because the behavior has stopped, it doesn't mean the damage that has been done will go away. Marriage counseling with a skilled sex addiction therapist is important. Couple's Intensives are a great way to get a jump start on recovery for the couple. I recommend the book Hope and Freedom by Milton Magness to learn more about recovery for you, your husband, and your marriage and to learn about intensives. You can also read about intensives and other issues surrounding marriage and sexual addiction on my website, Comfort Christian Counseling.