Ella Hutchinson specializes in counseling wives of sex addicts. In this 3-part blog series, she looks at common questions these wives ask. (Read Part 1 of the series.)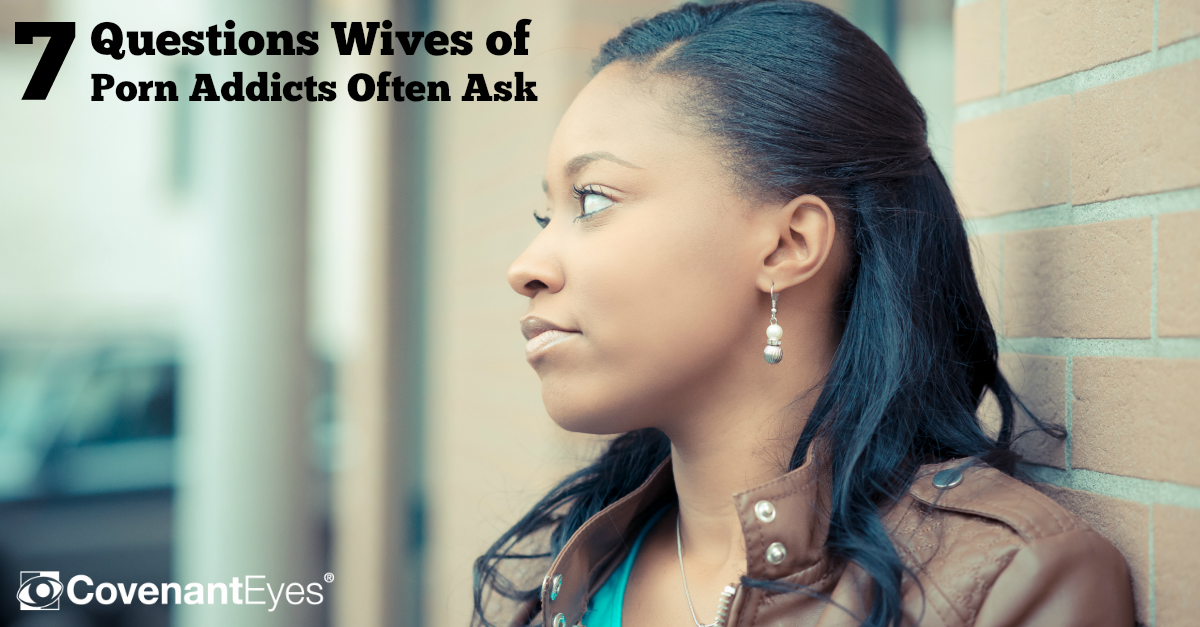 #3: Why am I not enough if I am sexually available to him?
Beyond the intimacy issue, pornography offers the thrill of what is forbidden. The more taboo, the more exciting. This is why a porn addict may progress to looking at more hardcore porn and even pornography involving aspects that a healthy person would consider offensive and grotesque.
Gary Wilson, human sciences instructor, and Marnia Robinson, author of Cupid's Poisoned Arrow: From Habit to Harmony in Sexual Relationships, state,
The uniqueness of Internet porn can goad a user relentlessly, as it possesses all the elements that keep dopamine surging. The excitement of the hunt for the perfect image releases dopamine. Moreover, there's always something new, always something kinkier. Dopamine is released when something is more arousing than anticipated, causing nerve cells to fire like crazy. In contrast, sex with your spouse is not always better than expected. Nor does it offer endless variety. This can cause problems because a primitive part of your brain assumes quantity of dopamine equals value of activity, even when it doesn't. Indeed, porn's dopamine fireworks can produce a drug-like high that is more compelling than sex with a familiar mate.
#4: He says he looks at porn because I don't have sex with him enough, am not pretty enough, am too fat, etc. What can I do?
I hear this a lot and it is called justification. Your husband doesn't want to believe he is sick. If he is not ready to admit he is an addict and take responsibility for his own behavior, he will say anything to convince you, and even himself, that he does not have a problem. Blaming you is an easy way to save face.
As I said earlier, there is nothing you could do to be appealing enough to make your husband stop looking at porn. I see very beautiful women whose husbands no longer desire them. I am currently working with a couple where the wife looks like she belongs on the cover of Cosmopolitan magazine or on a model runway. Her husband has finally admitted to her that he is physically repulsed by her. I have another couple who has sex every day, yet she still catches him looking at porn and frequenting adult bookstores. There is simply no credibility to the argument that a wife causes or contributes to her husband's use of pornography.
#5: My husband says all men do it. Am I making too big a deal out of this?
It is unfortunate, but true, that pornography use is overwhelmingly common. This does not make it okay or mean you should turn a blind eye. I often hear women say that their husband's porn use makes them feel cheated on. This makes sense. When a man uses porn he is finding sexual satisfaction from someone other than his wife. So the betrayal a woman feels is natural. God created sex to be between a man and his wife. Jesus said that looking at a woman with lust is the same as committing adultery with her in his heart. Looking at porn is purposely choosing to lust.
#6: My husband refuses to get help or admit this is a problem. How can I make him stop? What are the risks if he doesn't stop?
In short, you cannot make him stop. It usually takes something significant to get a man to the point where he is ready to admit his porn addiction. This is what they call "hitting rock bottom." Sometimes, for a man who has hidden his porn use for years, just getting caught is enough. But more often, it takes losing his job, his wife leaving him, or another monumental event to shake him to the core and wake him up to reality. It may be his porn use progressing to acting out with another person or other people and facing the multiple possible consequences of this, to cause him to recognize his need for help.
You can insist your husband stop his porn use and you have every right to do so. The compulsive use of porn will, without exception, do damage to your marriage and your family. It affects a person's sense of right and wrong. It can cause your husband to lose respect for you. You will likely feel him pulling further away from you and your family as he gets more entrenched in this sinful lifestyle. If he refuses help, it will only get worse. Your pleading that he stop will fall on deaf ears if he isn't ready to hear it. This is a harsh reality, but one too many women just do not get. Some women beg and plead for decades until they grow cold and bitter. Then they tell me that they wish they had left years ago and feel they have wasted most of their life.
When porn is an issue, it is likely that extramarital affairs are or will become an issue. This means you are at risk of more than the heartache of discovering your husband has been sexual with another person. You are also at risk of STDs or your husband fathering another woman's child (something I have seen happen several times). Additionally, your children are almost guaranteed early exposure to porn, something that was likely a contributing factor in your husband's addiction.
---
Read Part 3 for the answer to the last question:
Question #7: Is there hope? Can a man like this change?