"Sexual addiction can not be dealt with alone. I have not experienced, nor have I met anyone who has experienced sexual addiction recovery alone and maintained not only abstinence, but a life-style of sobriety. When you are not alone, then you are accountable."
– Dr. Doug Weiss, The Final Freedom
---

Dr. Doug Weiss recommends Covenant Eyes Internet Accountability and Filtering to block pornography and to monitor Internet use. The Accountability service sends a regular report of Internet use to accountability partners that you choose.
If you or someone you live with is dealing with pornography addiction, Dr. Doug Weiss recommends accountability as a key step to recovery. He encourages daily phone calls with someone you trust as one of the ways to break sex addiction.
Sign up for Internet Accountability and get 30 days free!
Right now we're offering a special promotion. When you sign up for Covenant Eyes Internet Accountability and Filtering, we'll give you 30 days free. Just use the promo code drdoug when you sign up.
Sign up for Covenant Eyes
---
What is Covenant Eyes Internet Accountability?
When someone you trust receives a report of the websites you visit, it changes how you use the web. It breaks the secrecy of Internet use, and lets you talk about what you're doing online and how you're struggling.
Accountability Features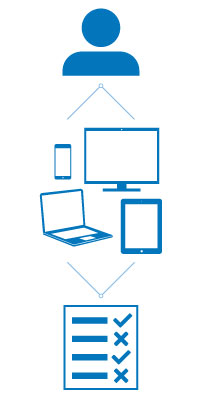 Customizable Reports, sent as often as you choose. Your Accountability Reports show the websites visited, the search terms used, the times of day you went online, and more.
Unlimited Accountability Partners. You can send your Reports to your best friend, your mentor, your counselor, your spouse, and anyone else you choose at no extra cost.
Panic button. If the temptation is overwhelming, just hit the Panic Button. Your Internet access will be cut off completely until you call in for help.
Device-wide monitoring for iPhone®, iPod touch®, iPad®, and Android™. The Covenant Eyes app reports Highly Mature domains accessed across your entire phone or tablet. For the best protection on iPhone, iPad, and iPod touch, use our built-in browser for Filtering and detailed web reporting. (This feature is not available on Android.)

App locking and reporting for Android™. Our Android app reports Highly Mature domains accessed across your entire phone or tablet. It also lists the apps that were used on the Report. The app also includes a built-in app locker, so you can block inappropriate apps completely, and even Google Play.
Free technical support. Have any questions? We're always happy to help! Just call us toll-free at 877.479.1119.
Protect yourself on all your devices for just $11.99/mo. Sign up for Internet Accountability–and get your first month free!
Sign up for Covenant Eyes
How does the Covenant Eyes Filter work?
Get an extra layer of protection and block the bad stuff completely. Add Filtering to Covenant Eyes Accountability for just an extra $1.50/mo. (Note: The Filter is not currently available for mobile.)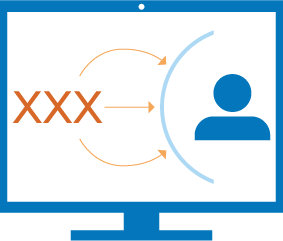 Content blocking based on our rating system. We block pages based on the appropriateness of their content, so our Filter won't get in your way.
Custom block/allow lists. Need to let certain pages through, or make sure that others are always blocked? Your Filter Guardian (a person you choose to manage filter settings) can create a custom block or allow list for you.
Override rights. Your Filter Guardian can give you the ability to allow blocked pages through the Filter, so if you believe a page was blocked in error, you can still get through. (All pages visited will still show up in the Accountability Report.)
Time controls. Find that you struggle more at certain times of day? On Windows computers, your Filter Guardian can set time controls so you can't even go online at those times.
Sign up for Covenant Eyes