REMOVE THE SECRECY. REDUCE ONLINE TEMPTATIONS.
What if you could send a report of your Internet activity to a friend or mentor so you could talk about where you struggle online? What if they saw the sites you visit, the YouTube videos you watch, and the search terms you use? How would this change how you use the Internet? How would it help you lead by example?
Our Personal Accounts, which are designed for individuals or couples without kids, start at $11.99 per month for Internet Accountability. That includes unlimited Accountability Partners and highly customizable Reports! You can even add Filtering or add an additional user for a greatly discounted price.
Sign up for Covenant Eyes

One Internet Accountability username for $11.99/mo.
With your first Internet Accountability username, you can install Covenant Eyes on your computers, smartphones, and tablets to track your Internet activity wherever you go. Then send your Accountability Report to as many people as you choose!

Add our optional Filter for $1.50/mo.
Want an extra layer of protection? Add our customizable Filter. Use our age-based settings to block only the bad stuff and customize it with your own block/allow lists.
Add Filtering to your username for just $1.50.
Massive discounts for additional users
With a Personal Account, you can add a housemate or significant other at an incredible discount! Additional Accountability-only usernames are $2 each, and add Filtering to any username for just $1.50 each.
Have kids in the home? Check out our Family Accounts for the best value.
INTERNET ACCOUNTABILITY: DESIGNED FOR THE CONVERSATION
Internet Accountability works in the background, monitoring and recording the websites you visit, search terms you use, and any sites that were blocked by the optional Filter. These are then assigned an age-based rating, like T for Teen or M for Mature. (View a sample Accountability Report.)
Your Internet activity is then sent to as many Accountability Partners as you choose in an easy-to-read, customizable Report. Your Accountability Partners can see whether any inappropriate content was accessed, and have a conversation with you about what you see and do, and where you may struggle online.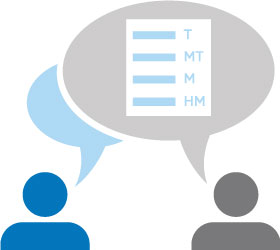 INTERNET FILTERING: EXTRA PROTECTION THAT DOESN'T OVER-BLOCK
Want to keep porn off your computer completely without having the filter settings of a 5-year-old? Our optional Filter lets you pick from six age-based sensitivity levels. You can also create your own custom block and allow lists, and even set certain times of day when the Internet is blocked completely on computers.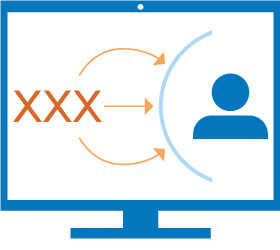 PROTECT ALL THE DEVICES YOU OWN
Do you go online using more than one device? Don't worry, we don't charge you per machine, so install Covenant Eyes on all the devices you use, like your Mac, your iPhone, or your Kindle Fire HD. As long as you're signed into the Covenant Eyes software, your Internet activity will show up on one single Internet Accountability Report. Your Filter Sensitivity Level will carry over between devices too!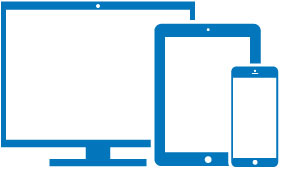 STAY INFORMED ABOUT ONLINE DANGERS.
Covenant Eyes offers a number of free e-books, blog posts, videos, and more to keep you informed about the risks you face online. The resources we've featured will help you explain the value of Internet Accountability to your family.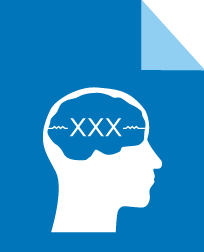 The Porn Circuit: Understand Your Brain and Break Porn Habits in 90 Days
Science shows us that acting out with pornography taps into our powerful neurochemistry, and this can quickly lead a person to use porn habitually. The good news is that the brain has a lifelong ability to wire and rewire itself. Discover why people become obsessed with pornography and how to break the cycle of porn use.
Coming Clean: Overcoming lust through Biblical accountability
Christian accountability is about creating a culture of grace, not guilt. This e-book explores reasons why accountability often fails and gives the building blocks for a good accountability relationship.