I'm a very outnumbered man in my household. My wife and I had our third daughter this summer, to go along with our 3- and 5-year-olds. Even my dog is a girl!
I am deeply in love with each of my daughters. It's hard to believe my oldest is almost six, in kindergarten, and thinks she is smarter than me and my wife! She is certainly growing up fast. While she's still only five, I know the sands of time are flowing rapidly and it won't be long before I'm packing her things for college or walking her down the aisle.
I can still remember her birth vividly. I was instantly in love with her the moment she was born. Loving her through her toddler years was a breeze. We are best buddies, always laughing, playing games, and cuddling.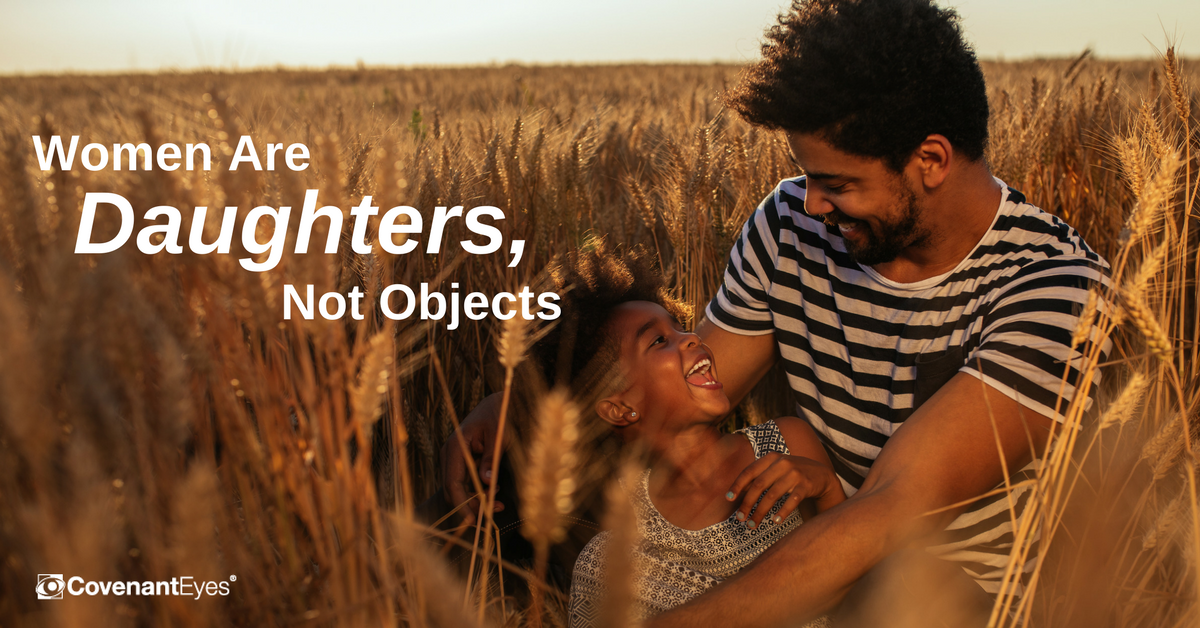 I pray a lot for my daughter. I pray for her to fall in love with Jesus and put her faith in him. I also can't help but think about the man she may marry someday–a man who will hold her hand at the altar, look into her eyes, and before God, friends, and family (including me), make a vow to love my daughter, protect her, and cherish her forever.
For better or worse.
Through thick and thin.
Through gaining weight.
Through illness.
Through flaws.
Through mood swings.
Through needs.
I then think about what I would want to do to this man if he were to intentionally break this vow he made to my precious daughter. If he were to consciously put his own selfishness in front of his faithfulness to her. If he were to chase after some other woman or some other dream because it was easier for him or made him feel better.
Let's just say Galatians 5:12 comes to mind!
My daughter isn't going to be a perfect wife. She's human. But she is my precious and beautiful daughter. And she will always be precious and beautiful to me. If she opens herself up to a man, putting herself in the most vulnerable position possible: marriage, trusting him with all of her heart, and he leaves her in the dust because something better comes along, I will lose every ounce of respect for that man.
The sad irony here is that I've been tempted to do this very thing to my wife during our 13 years of marriage. There have been seasons where I fantasize about what being married to someone else would be like, seasons where I've fallen back into porn, and seasons where I've been tempted to buy into the world's lies about sex altogether. Lies that promise women and casual sex can give me the soul-level validation that only God truly can.
By God's grace, I haven't actively pursued these paths in my actions, but the thoughts have been enough to hold me captive from the full freedom God created me for. Being addicted to online porn during my middle and high school years taught me to view women as objects, something I took with me into my marriage, something that by God's grace He is freeing me from at the soul level.
I think God knew what He was doing when He gave me three beautiful daughters.
As I reflect on the pure love I have for my daughters, I then look at photos of my wife when she was my daughters' ages. Playing with her dad. Cuddling with him. Laughing with him. She looks strikingly similar to our oldest daughter: blond hair, pale skin, huge smile.
And I think about her dad.
And how her dad must have cherished her, the very same way I cherish my daughter. And how her dad still cherishes her. The very same way I will cherish my daughter when she's an adult. And how, if I had left my wife for any number of the selfish reasons I've been tempted by over the past 13 years, he would have had every right to pummel me into the ground (and God forbid, go Galatians 5:12 on me!).
Why this sharp contrast in perspective?
Because a dad doesn't objectify his own daughter.
A dad doesn't see his daughter as a means to his own pleasure or as someone who always has to be perfect. He doesn't see her as body parts, as a quest to be conquered or as the one tasked with showering him with adoration and wholeness.
He sees her as a soul.
Every woman on this earth is a daughter. Because my wife is a daughter, I honor and cherish her with the dignity she deserves.
The women I'm tempted to lust over are daughters as well. Daughters of their earthly dads, but even further steeped in dignity and love as daughters of God, the Father of all. How does He feel when I look at His uniquely created daughter with lust in my heart?
Every woman has the same dignity and value my daughters do, and I need to view them that way. One of the most helpful tools for me when I'm tempted to check a woman out is to pretend like she is my oldest daughter all grown up. I actually feel a visceral anger and disgust against lust when I frame it this way, seeing and feeling my response the way God does. When my flesh wants to consume her as an object, I can remind myself of the truth that she is worth so much more than that. If I wouldn't want someone looking at my daughter this way, I'd better not look at this woman that way.
Symptom-based tools are not enough. We have to dig to the root of our problem and let God rewire us all to His original design for sex and for being human. As men, He did not create us to be monsters and He did not create women to be objects for our consumption. Period.
There is so much freedom in this! I am at a tremendous advantage to have three living examples of this before me in my daughters, but the freeing truth remains for all of us to live into.
Related articles: