by Skye Bryant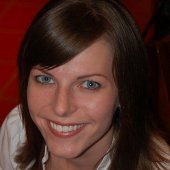 For my husband and me, our time in seminary consisted of some of the sweetest fellowship we have ever had. We were surrounded by others with the same goal in mind: to be trained for the ministry (not to mention finally getting to walk across stage at graduation). While we loved our time there, it certainly had its ups and downs.
Although the Christian fellowship was second to none, my spiritual walk felt like a trek through the desert. I started out in an oasis, soaking up everything I could and loving every minute of it. However, that oasis gradually dwindled away, and for the majority of my time there, I felt like I was just trying to make it from one cactus of spiritual nourishment to another.
The Battle with Lust at Seminary
Temptation was high during the times of drought. One of my weakest areas has always been lust—lust of the eyes for the things of the world and lust of the flesh for experiences that should only be reserved for my husband. While we were dating, we were sorely tempted to do more than we ought. And I know we were not the only ones. I heard horror stories of seminary students led astray by their passions, who engaged in wife swapping and other indecent acts. These men and women of God were training for the ministry—and yet, despite all the positive influences around them, they were led astray and eventually were dismissed from seminary.
This begs the question—what makes them so different? What happened that they gave into temptation, and others did not?
The Slippery Slope of Sin
As a Licensed Professional Counselor Intern and a pastor's wife, I have had the privilege of counseling with many people in the area of sexual temptation. In all this time, one thing has remained clear: temptation is a slippery slope.
Picture a highway going down a mountain. The pinnacle is where you want to be—where you are faithful to your spouse and to God. However, if you allow yourself to travel down that highway, you go faster and faster, and it becomes increasingly harder to stop yourself. First Corinthians 10:13 states that God has given you a way of escape when temptation comes. He has put exits along the sides of this highway, escape routes—sometimes with big flashing signs that say, "Get Off Here!" If you ignore this roadside assistance, you spiral further downward—giving in to first one small temptation, then another, and so it goes. You fail to heed the Shulamite's advice to "not arouse or awaken love before it so desires" (Song of Solomon 8:4), and you succumb to the depravity of your sin nature. This slippery slope catches many well-intentioned men and women, which is why we have to take precautions to guard our hearts.
Guard Your Hearts
Temptation is very much a heart issue, and there are physical things we can do to protect our hearts—by exercising wisdom and discretion.
It is not wise to look at a person lustfully who is not your spouse.
It is not wise to linger in conversation and divulge intimate details of your life to someone who is not your spouse.
If you know that you have a certain temptation, it is wise and prudent to take every precaution you can to resist.
Job made a covenant with his eyes not to look lustfully at a girl (Job31:1). If a righteous man like Job had to take extra precautions, of course we should as well.
Accountability as a Guardrail
In seminary, it seemed like I was always the only girl in our group of friends. My (future) husband's roommates were always around, and I learned a lot about what they thought and struggled with. I remember very clearly in one Bible study, the facilitator talked about how even a come-hither look from a girl can "rev a guy's engine," and can send his thoughts spiraling down a lustful path. It was confirmed by my gaggle of guys—yes, even small, seemingly innocent things can encourage a guy's thought life towards impurity.
I then learned that Internet porn is another huge temptation for many. That blew my mind! I had no idea that pop up ads and the like were a temptation for anyone—they were tasteless, certainly, but I did not know there was a real temptation for many men to click and peek.
My friends shared with me that they used Covenant Eyes to monitor what they saw on the Internet, and the program would send an e-mail detailing all the sites they visited to an Accountability Partner. This was just one of the ways that they tried to safeguard their hearts—knowing that a friend or even parent would see every site they visited encouraged them to stay away from what could eventually ruin their lives and their ministries.
I firmly believe that the difference between those who wandered into sinful territory and those that did not is that that the latter safeguarded their hearts, took God's escape routes along the highway of temptation, and did whatever they could to keep their focus on Christ. My friends used Covenant Eyes to add an extra layer of accountability in guarding their hearts, and it proved successful for them—almost all of them are now happily married, and they are all doing well in the ministries that God has given them.
Proverbs 4:23 says the heart is the wellspring of life—what will you do to guard it?
. . . .
Skye Bryant, LPC Intern, works at SoulCare Counseling. She holds a Bachelor of Arts in Psychology from the University of Tennessee and a Masters of Marriage and Family Counseling and Masters of Christian Education from Southwestern Baptist Theological Seminary. She is licensed by the state of Texas as a licensed professional counselor intern. She is certified as a life coach and as a life coach trainer.