John is a 38-year-old man addicted to porn. His wife works third shift each night which gives him ample opportunity to dip his heart and mind in the snares of pornography.
About six months ago, Lexi, a 16-year-old Christian high school student, stumbled across pornography on her iPhone. Her curiosity led her to look more into the wicked universe of porn. Not long afterwards, she was hooked. No one knows about her addiction to porn. She can't seem to break the desire to look at it.
Chris, a 20-year-old Christian college student, is heavily involved in his local church. He loves God and seeks to do life with others to cultivate an intimate relationship with Him. Yet, he is addicted to porn. He seeks help time and time again, but has not been able to get free from the grip of porn.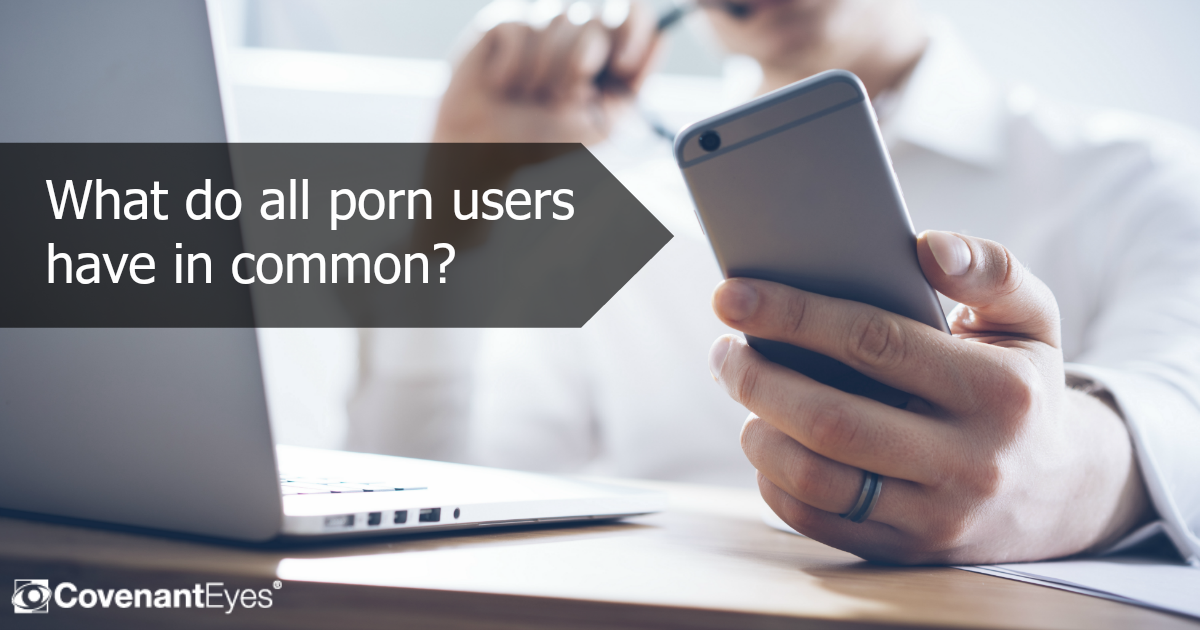 All three of these porn users are different. Each person is in a different phase of life. Each has a different sphere of influence. Each has different hobbies, personalities, and friends. Yet, each has one thing in common: they believe a lie.
At the end of the day, this is what every porn user has in common. Each one believes in a lie. A lie, that when believed, changes minds, hearts, and wills. Ultimately, this is the root of all porn addiction.
The Lie All Porn Users Believe
So here is the question: what's the lie every porn user believes? Here it is: That porn is a better, more fulfilling pleasure than God.
See, porn users believe two things. The first thing being that porn is a better pleasure than God. You must believe that what porn offers you is better than what God offers you in Christ. If you believe what God offers you in Christ is far better than what porn offers you, you will never look at porn again.
The second thing you must believe is that porn is a more fulfilling pleasure than God. How do you do this? By convincing yourself that God and the means He has provided to experience His grace doesn't measure up to the experience that porn offers.
Related: Porn and the Desire Dilemma
Perhaps you find yourself believing these two aspects of the lie today. You have believed the lie time after time, and now you are asking, "Will things ever be different?" They can be. You can change by believing truth and denying what is false.
The Truth that Sets Porn Users Free
If every porn user believes the lie that porn offers a better, more fulfilling pleasure than God, then what is the truth?
The truth is Psalm 16:11, "You make known to me the path of life; in your presence there is fullness of joy; at your right hand are pleasures forevermore." This truth will not only set you free from the grip of pornography, but it will set you on a path of life, fullness of joy, and pleasures forevermore.
Believing the Truth
So how do you believe this truth? There are three things you must do:
"Seek the things that are above…" (Colossians 3:1). How do you seek the things that are above? You do it by seeking (striving after, being moved by, aiming for) God's Word. Read it, memorize it, pray it, share it, etc. Have your heart stirred everyday by God's Word.
See your sin for what it is. All sin is an assault on God's holiness and a turning away from His love. Pray that God would give you eyes to see your sin as He sees your sin.
Believe God can change you. Thinking God can change you and knowing God can change you are two different things. Believe it. Christ didn't die and raise you to life in Himself to keep you the way you are. He wants to change you. Believe the truth, shun the lie.
Your Brain on Porn
Our culture is highly sexualized, and in many cases pornography use is actually glorified. But research shows that pornography use actually changes the way you think. Learn about five proven ways porn warps your mind and three Biblical ways you can renew it in the free e-book, Your Brain on Porn.  
Download Your Brain on Porn and start renewing your mind today.
---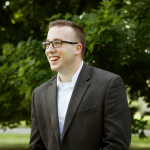 Brad Merchant is a pastor at Liberty Baptist Church in Sweetser, Indiana. He is passionate about helping people speak, think, and live Christ. He is a regular writer at www.bradmerchantblog.com and avid Tweeter at @brad_merchant.