I like the story of Joseph and Potiphar's wife (Genesis 39) for several reasons.
First, it shows that the sexual instinct can be so powerful that it can cause someone to choose to ignore their familial bonds.
Second, it shows how a man can allow this instinct, which is a gift from God, to be corrupted and lead him toward incredibly self-destructive behavior—the effects of leaving one's spiritual commitment behind, the changing of the brain's chemistry, experiencing the coldness of the sex addict's heart that comes with using someone sexually, and the reliving of self-imposed trauma all make sexual "acting out" a very short-term pleasure (Hebrews 11:25).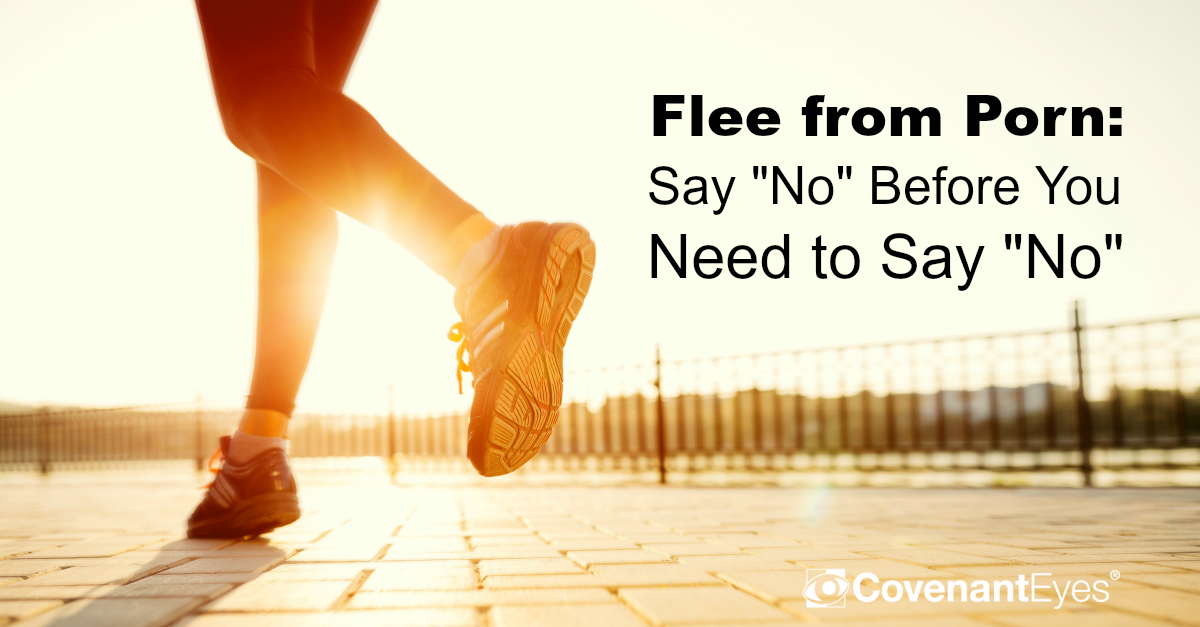 One of the keys to Joseph's success in this story is that he had already learned the importance of relying on God, not only in his moment of testing, but also earlier in his life by his choice to "walk with God." He had already established a spiritual structure that would help him when he was tested by the challenges in his life. Because of the structured spiritual framework that he developed through his relationship with God prior to the sexual advances of Potiphar's wife, he was able to say no to her.
Another way to describe this is that he had already said no to situations like this because of his spiritual preparation before he had to say no to her in the exact moment that he was challenged. It was the discipline of pre-establishing his no prior to this event that helped him respond quickly. He saw the possibility of pleasure with her as a spiritual threat, rather than viewing it only in terms of his sexual gratification. The spiritual structure he had established in his life prior to experiencing temptation made it more likely that he would do the right thing in the moment.
Don't Study the Lion
Since sexually addictive behavior is often initiated based on an impulse, successful spiritual structure needs to include a response that allows you to immediately flee. You do not have time to think about or assess the negative impulse. How long would you spend studying a lion who looked hungry before you started to move away from it?
As a psychologist, I have led sex addiction groups for at least 25 years. At least half of the men in my groups could have led you to Christ with Biblical accuracy. I would often tell the men in the groups to "get out of there" when they found themselves in a situation that tempted them with sexual gratification.
How to Flee
I believe that if Joseph had not fled, he may have given in to the temptation. If the sexual impulse were not as powerful as it is, there would be a lot of people, historically, who would not have dishonored God, destroyed their families or demeaned themselves.
The first fact that must be acknowledged regarding building a spiritual structure is that it does not always work. Because of your human imperfections, you must prepare yourself ahead of time for using your flee response quickly when the situation calls for it.
Second, a necessary component of an effective spiritual structure is accountability relationships with men who will be completely honest with you. They will reinforce your spiritual structure by sharing the parts of themselves that make them who they are.
Third, God is a God of the miraculous—walking close to Him is essential. His power and ability will get you through difficult circumstances, if you ask Him.
Become a Modern-Day Knight
At Knights21 we believe that understanding the complexity of your design, developing your potential, and fulfilling God's call are the keys to successful manly living. Our men's ministry DVD/curriculum programs help men develop the personal spiritual structure, with God's help, that makes sexual sobriety more likely to achieve.
Manhood is a goal most males want to achieve. Knights21 helps males become men of God. Knights21 has developed the "15 Principles of Manhood," which focuses on the man's body, how his soul interacts with his spirit and how to develop and guide his mind. Understanding these principles prepares a man to say no before he needs to say no. The group discussion format of the men's ministry DVD/curriculum programs leads to accountability-type conversations between men and the development of a supportive network which allows life's stresses to be processed before addictive responses can take root.
Sex addiction is a life challenge that begins and is bred in isolation. Spiritual structure helps a man build his identity on his Creator and helps him create a supportive environment, which makes the next "Potiphar's wife" who crosses his path less likely to succeed. Start a Knights chapter today—begin learning how to say no before you need to say no.
---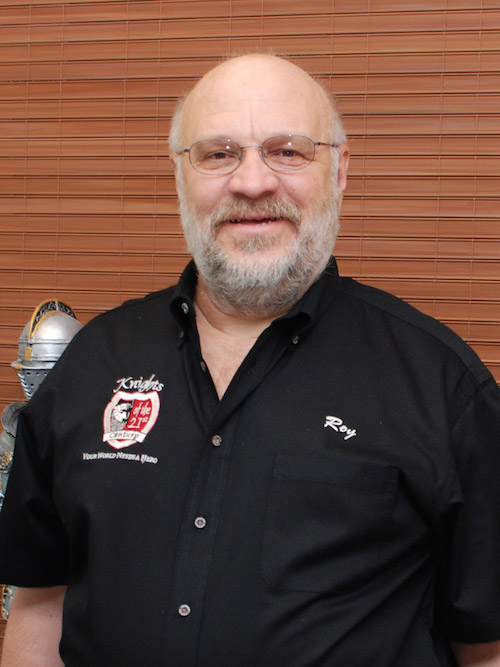 Dr. Roy Smith has worked for over 30 years as a psychologist/counselor to men and their families. He developed the Knights of the 21st Century program to help men grow, which helps them learn how to lead more effectively and contributes to the over-reaching goal of positively changing our culture. Roy has a Master of Divinity degree and a Master's and a Doctorate degree in Clinical Psychology. Roy is married to Jan, who is also a psychologist; they have two children.