A lot of parents don't want to broach the subject of pornography with their kids because they don't want to plant any ideas in their heads. They're afraid they will rouse curiosity. But the problem with this approach is that we live in a world that is already rousing their curiosity. We as parents need to take advantage that we have the perfect opportunity to be the first voice our children hear about wholesome sexuality and why pornography is only a sick parody of that.
So, how do you do warn kids about porn in an effective way?
First, it is good to help your kids with a reference point for what porn is, using things they already understand. Take the magazines in the checkout aisle, for example, or the entrance to Victoria's Secret. These are things your child has likely seen before, and you can use these things to help your kids understand pornography. Say something like, "Do you know those magazines where men and women aren't completely dressed and they are showing a lot of skin. That is what pornography is, except a lot of pornography that you might find on the computer has even more skin showing. You need to know this stuff is out there, because it can really harm your mind."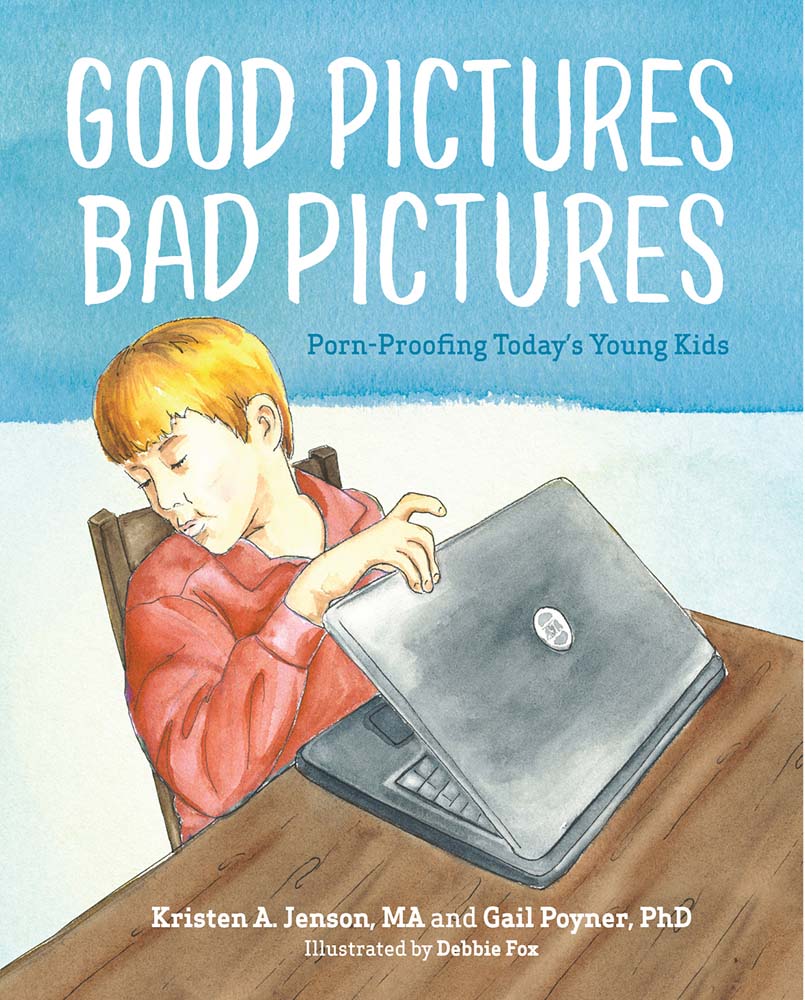 I recommend all parents pick up a copy of the book Good Pictures, Bad Pictures: Porn Proofing Today's Young Kids by Kristen Jensen. It's a great read-aloud book that offers a plan for preparing your kids. Here's a quick overview of what the book teaches kids. They call this the CAN DO Plan™.
Close your eyes. As soon as you see something that looks like pornography, close your eyes, shut the laptop, walk away.
Alert a trusted adult. Tell mommy or daddy or someone who cares for you about what you saw.
Name it. Teach your child to label what they saw, "That's pornography."
Distract your mind when the image pops back up in your memory.
Order your "thinking brain" to be in charge. Remember why pornography is harmful.
To learn more about these steps, go to pornproofkids.com to get more information. Subscribe to their blog to get a free poster to remind you of these steps.