"There's nothing I can do. As a Christian I'm obligated to simply 'forgive and forget,' and just move on."
"I can't set boundaries with him. I'm not his mom!"
"I'm completely alone. And I have to deal with it alone, since telling anyone would dishonor my husband."
"Well, this is just my life. I can't divorce him. He refuses to repent, so I just have to live in a degrading, miserable, and emotionally starved marriage relationship for the rest of my life."
Lies! These are just a handful of the lies I believed when my husband was deeply entrenched in his love affair with pornography and sexual sin. Oh how clever the enemy is to twist the truth in our minds in order to keep up helpless, hopeless, and isolated.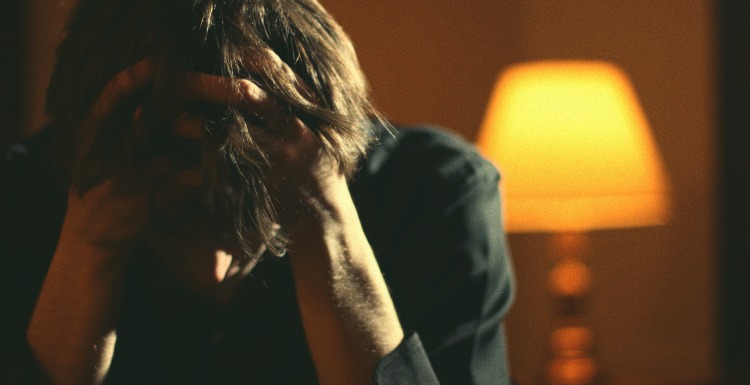 Over time my husband became so calloused by the snowball effects of pornography that he just became blatantly unrepentant in his pursuit of sexual gratification. What may have begun with a struggle became an all out surrender to the idol of sexual idolatry.
So what can you do when your husband is completely unrepentant and just unapologetically views porn? What steps can you take?
There are some things you can do, but let me clarify a few things.
First, you aren't looking for behavior modification for a season, but a heart transformation for eternity. A transformed heart looks like so much more than just remorse. It comes on the heals of brokenness and results in a hatred for sin, a willingness to do whatever it takes to make it right, and a complete turning to the Lord.
Second, you cannot change your husband, nor is it your job to do so. That's the role of the Holy Spirit. What you can do, however, is create an environment that makes it increasingly more uncomfortable for him to walk in blatant sin, and helps prepare the way for the conviction of the Holy Spirit eventually leading to brokenness.
Third, your number one motivation should always be love and complete restoration. There may be times when what you do or even say doesn't feel like love to him, but as long as love (not bitterness or retaliation) is the motive, God will honor and lead you in your efforts to reconcile your marriage.
So, what are some steps you can take when your husband just unapologetically views porn?
1. Love Confronts Sin with the Truth
The most obvious initial step you should take is simply to confront him. You should clearly communicate the way his actions have made you feel and what it's doing to your relationship. Then firmly express the natural consequences of his actions in the form of specific boundaries that will take place from that point forward.
From Adam and Eve in the garden, to idolatrous Israel, to the adulterous woman, to the churches in Revelation, time and time again we see the love of God in action as He confronts and disciplines those He loves (Revelation 3:20). In fact, the Lord has some seemingly harsh words for the Laodicean Christians when he called them "wretched, pitiful, poor, blind, and naked" (Revelation 3:17). Does He say these things because he hates them? Never. He confronts them with hard truth because His love compels Him to arouse the calloused saints from facing the eternal consequences of having hearts turned against the Lord.
2. Love Exposes Sin to the Light
Satan works in the darkness. As long as a couple remains silent in the battle while sin is hidden in the dark, it's easy for the enemy to continue his foothold. But when light penetrates the darkness through the help and counsel of other strong believers, somehow Satan's grip weakens and often chains begin to fall from one or both partners.
Ephesians 5:11 says, "Have nothing to do with the fruitless deeds of darkness, but rather expose them."
Expose the problem to mature friends. This doesn't mean it's okay to tell everyone you know how awful you husband is. However, Satan wants to keep you isolated, yet God created you to flourish within community. Prayerfully (and very carefully) consider asking one or more godly men of high moral character to come alongside your husband confronting and challenging him with the truth in love. Then seek the same for yourself: a wise woman who can encourage, counsel, pray, and hold you accountable as you tread these high waters.
Expose it to the Church. After you've confronted him personally and with others, Matthew 18 then directs you to the church. Biblical church discipline doesn't mean excommunication (though it can as a last resort). But it does include support, accountability, reproof, love, and boundaries. Though unpopular, if done in the right way, involving the church can be one of the most loving things to do.
3. Love Sets Boundaries on Sin
Many times a wife will unknowingly stand in the way of the natural consequences of her husband's sin because she doesn't understand how to implement healthy boundaries. So she resorts to nagging, complaining, or emotional manipulation, which are all efforts to control her husband.
Boundaries have nothing to do with controlling your spouse. It's about controlling yourself.
Some starting boundaries may include:
Christian Counseling: Boundaries may say something like this, "I can't force you to seek help for our marriage, but I love you and am not willing to allow us to fall apart so easily, so I'm going to counseling." This is a clear and enforceable boundary because it has to do with you, not him. Christian counseling is an excellent place to start. It will help you set further boundaries specific to your situation.
Expecting the Truth: You may say, "I've caught you in three lies recently. Real intimacy and love cannot exist on a foundation of lies. So for now I'm going to have to distance myself from you."
Physical separation: There are times and situations where a separation is the only appropriate response. This doesn't mean divorce or that you're giving up on your marriage. It means that you are willing to allow severe consequences for severe sin in an effort to get his attention and turn his heart back to the Lord.
In Jeremiah 3 God gives Israel some harsh truth and then issues them a certificate of divorce. But it's a certificate with a promise—a promise of full restoration and abundant blessing if they would only repent and turn back to Him. The Lord used a period of separation to both discipline and give his people time to repent. Seek wise counsel, soak it in prayer, and God will make the decision clear.
4. Love Intercedes on Behalf of the Sinner
Finally, this is a spiritual battle that won't be won without the Lord. You must get in the Word and get on your knees. The outcome of this battle has eternal ramifications and could be the difference between heaven and hell.
Ephesians 5:3-6 says, "But among you there must not be even a hint of sexual immorality…For of this you can be sure: No immoral, impure or greedy person—such a person is an idolater—has any inheritance in the kingdom of Christ and of God…because of such things God's wrath comes on those who are disobedient."
You husband's porn addiction may be a salvation issue. He needs you to be consistently interceding on his behalf. My husband grew up in church and knew all the right answers, yet it was a personal encounter with the Lord during our time of separation that brought him to genuine salvation.
As damaging as pornography is, there is hope. Porn addiction doesn't have to be the end of a marriage. In fact, it can be the catalyst that leads to brokenness, leading to genuine repentance, leading to full restoration, leading to a stronger and more fruitful marriage than ever. Don't be discouraged. The greater the impossibility, the greater the miracle. And God is still in the miracle working business!
What's impossible with man, is supernaturally possible with God (Luke 1:37).
Photo credit: eflon
---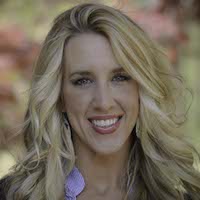 Micah Horner is a wife, homeschool momma of four, student, and teacher. She and her husband, Michael, have been radically transformed by the supernatural grace and power of God in their lives. Along with being passionate about teaching/training her own children to walk in the light, share the light, and be the light; she lives to teach, train, and build women to live beyond themselves…for Christ and the next generation. Her husband is an Area Director of Man In the Mirror Ministries, which also exists to build and disciple men. Together they have made it their life purpose to intentionally invest in others by giving hope to the hurting and solid truth to the hungry.