by Jennifer Fountain
The word "pornography" comes from the Greek word pornographos, which was used to describe writing about prostitutes. Prostitutes—not what many first think of when they view porn.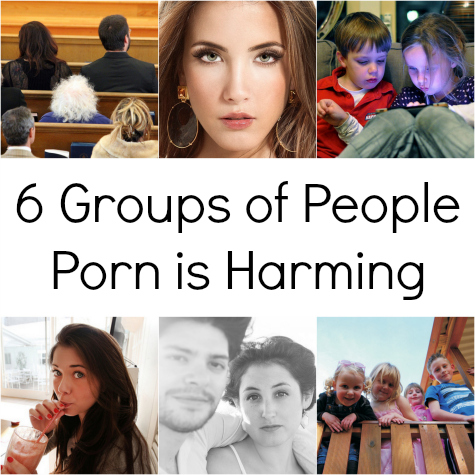 In the world of pornography today, it's easy to gloss over the harsh realities of what porn really is and see it the way we want. The fact is, pornography is harmful to both the viewer and the actors. Here are some of the most harmed groups of people:
Christians
Is this surprising? Sadly, 50% of Christian men and 20% of Christian women would describe themselves as 'addicted' to pornography.
As Christians, when we give ourselves over to an addiction, we decrease our witness to the faith. We minimize the effects of the power of the Gospel by continuing to live in sin. And we expose many areas of weakness which we have not yet turned over to Christ.
Children
Yes. Children. Did you know many video games incorporate soft porn, beginning to desensitize them and raise curiosity at the same time? Did you know that your child could find porn while working on a school project online? In less than three minutes, a whole new world is far too easily presented to children. Without the protection of Internet Filtering, more and more children are being exposed at younger and younger ages.
Many children are afraid to tell their parents what they discovered. They feel shame. And then they feel guilt when their curiosity drives them back, again and again, year after year.
Teens
Did you know that by the age of 18, 93% of boys and 62% of girls are exposed to pornography? And did you know that 23% of girls have spent more than 30 minutes looking at online porn on at least one occasion? (Want to know where teenage guys fall on that spectrum? Read: Teens and Porn: 10 Stats You Need to Know.)
Got a teenager at home? Re-read those stats! Can we just move forward under the assumption that our teens will be exposed to pornography—and throw our energies into laying a foundation for a God-glorifying way to parent through these waters?
Our teens need to hear about sex from us. The statistics show they already know about it—let's be the ones showing them what God intends for the beautiful gift of sex and how to keep from being destroyed by its misuse!
Wives
Husbands who struggle with porn often create countless opportunities for their wives to battle an onslaught of temptations: shame, loneliness, fear, unworthiness and comparison, anger, depression, deep rejection, and so much more.
The betrayal a wife usually experiences upon finding out her husband is addicted to lusting after other women online cuts to the core like little else. Porn can be a destroyer of marriages because it shakes the very foundation of them: trust.
Porn Stars
Would we be as likely to pore over online porn if we saw our daughter in a video? These women are daughters. Many of them are wives. Many more are little more than children. They are stolen (literally), lured and lied to. They are enticed and ensnared. The life of a porn star is a horrific, terrifying life.
You don't see the pain these girls are in. The struggle…the drugs that they take so they can get themselves through these sets. Sometimes it's just a show…you pretend to be someone else…become someone you never thought you could be…and the hole gets deeper. (The Only Way Out – Former Porn Star Has a Message for Her Fans)
Far from being glamorous, a porn "star" is being used by countless men or women, children and teens for their own gratification, with little to no thought of who he or she is.
Our Grandchildren
I'd like to submit that porn is even impacting our grandchildren—or those that are not yet born. Future generations are being set up for exposure and addictions at younger and younger ages. The good news is that we can work to reverse this vicious cycle! What part can you play in ensuring your family and your grandchildren have the tools they need to fight the harm that porn brings?
Stop the Harm
Thankfully, there is a way out of even the strongest of addictions: Jesus Christ came to break the chains that bind us! And you or your loved one(s) are not beyond the ability to get help, or for experiencing change and the power to say "no." Learn more about Internet Accountability with Covenant Eyes: one of the many tools available to you and your family.
---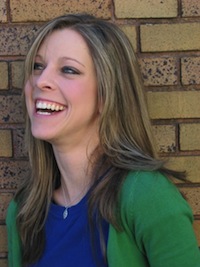 Jennifer Fountain blogs at Growing Up Triplets about life with three toddlers, pursuing a natural lifestyle, and honoring God amidst it all. Currently, she is running a series entitled Gatekeepers: Becoming Wise Protectors of Our Families, which is a collaborative effort of more than a dozen authors seeking to grow awareness on the effects of sexual brokenness. She has been very happily married to David for nearly four years.