My first exposure to pornography happened when I was six years old. It happened on the playground. I can still remember the image to this day. That image hijacked my naïve six-year-old mind and was the impetus that gradually shaped a life of addiction, isolation, and duplicity.
Seasons of sobriety were outweighed by seasons of a more progressive form of porn addiction, and with it increased isolation and duplicity. Being a pastor's kid didn't help my situation either. Too ashamed to talk about my struggles with anyone, especially my dad, I was left alone to fight my battles. I felt completely isolated.
The Downward Spiral of Porn
This struggle continued all through my childhood and into my adulthood. In fact, this secret addiction eventually spilled over into my marriage. My wife had caught me looking at porn on several occasions. Fearful of what she would do, I promised that I would never look at porn again, only to be overcome with my craving for harder and grosser forms of pornography.
Five years into our marriage, images on a screen no longer satisfied me. Succumbing to my lust, I eventually sought out another woman. I contacted a lady selling her "services" on Craigslist and with $100 fulfilled the porn fantasies that brewed in my mind for decades.
Years of shame and years of struggling alone, with no one to talk to, finally became too overwhelming. I was at the lowest point I had ever been in my life and had, at last, recognized my depravity. I needed help.
It was in this very pain and spiritual decadence that God met me. His truth, mercy and grace, along with the love of my family (especially from my wife) became the very thing God used to restore my marriage and purity, ultimately setting me, and my family, on a path to see others set free from porn and its devastating effects. As a result, Porn Scar was created.
Porn Scar: Setting Men and Women Free
Porn Scar's main mission is:
To awaken the Church about the 'pornification' of the society it's called to restore.
To educate the public about the harms of porn and its culture.
To encourage and equip people to "Get Free, Stay Free and Free Others."
One of the main ways we act out our mission is through conversation. When someone talks about how porn affected them God uses it to bring genuine freedom to others. One person's victory has the potential to become another's victory. Porn Scar believes that through honest and vulnerable conversation with others we create a safe environment for our listeners to come into God's light for themselves. We believe that letting people in our own lives, through candid and vulnerable conversation, is a critical key that unlocks others to open up and receive God's truth that sets them on the path of freedom.
---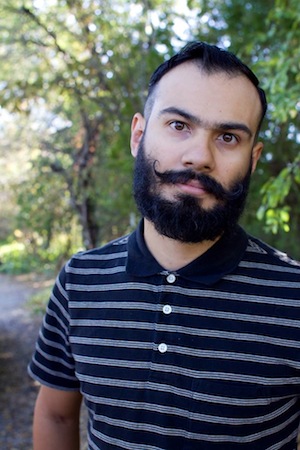 Married to his wife Heather for 9 years and father of 5 children, Richie Cruz has a passion to see individuals and even entire cities be freed from pornography and its effects. He founded his organization Porn Scar with its mission to educate the public about the harms of pornography and equip individuals with solutions that help them "Get Free, Stay Free, and Free Others." Richie believes that "every scar has a story" and that freedom can come to others by sharing them.