Covenant Eyes Radio – Episode 100
[powerpress]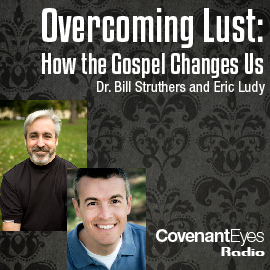 For our 100th episode, we invited back two popular guests from past podcasts: Eric Ludy and Dr. Bill Struthers.
These two men speak with us today about the prevalence of pornography in our culture, the difficulty of fighting lust, and the power of the Gospel of Christ to change us. Eric and Bill approach these topics each from their own areas of expertise: Eric as a pastor and Bill as a neuroscientist.
Bill is an associate professor of Psychology at Wheaton College. He has an MA and PhD in Biopsychology and is the author of Wired For Intimacy: How Pornography Hijacks the Male Brain.
Eric is the President of Ellerslie Mission Society and the lead instructor in the Ellerslie Leadership Training in Windsor, Colorado. Eric and his wife Leslie are the authors of When God Writes Your Love Story, one of the top-selling Christian relationship books of all time.
Music for today's show is "Let the Old Man Fall Away" by Ish
Listen to more Covenant Eyes Radio on iTunes
. . . .
Learn more on this topic: