"My dear Wormwood … I have always found that the trough [boring] periods of the human undulation provide excellent opportunity for all sensual temptations."
—The Screwtape Letters, by C.S. Lewis
Scripture goes a block out of its way to inform us that the most famous sex scandal in history (David with Bathsheba) might have been averted if David was otherwise occupied.
In the spring, at the time when kings go off to war […] David remained in Jerusalem. One evening David got up from his bed and walked around on the roof of the palace. From the roof he saw a woman bathing. (2 Samuel 11:1-4)
A king, home alone, with too much time on his hands and the power to go anywhere and do anything he wants: sounds like me on my computer.
The Riveting History of Boredom
Apparently, boredom was invented in 1864. Not really, but according to Patricia Spacks in Boredom: The Literary History of a State of Mind, this was the first known use of the word. It comes to us from the writings of French thinkers who began using the word "ennui" (translated as 'boredom') to mean "tedious, wearisome, or discontentment." Pascal wrote, for example, "man's condition is that of boredom [ennui] . . . no matter how happy a man may be, if he lacks distraction and has no absorbing passion or pastime to keep boredom away, he will soon get depressed and unhappy."
Boredom has always been hanging around, but it only surfaced as a social epidemic in the last 300 years. As twentieth century author Reinhardt Kuhn observed, boredom "is not one theme among others; it is the dominant theme . . . a modern plague."
There is a life-numbing boredom seemingly born of the modern age—a pathological boredom—a "So what," "Who cares," "Been-there-done-that," "Nothing matters," "Let's make a pipe bomb" kind of boredom. It is a way of looking at life devoid of all wonder, contentment, and passion. We are jaded.
Why Am I Bored?
We could, I'm sure, list a hundred reasons, but we'll focus our diminished attention spans on five:
Wealth: More money: more free time and more play toys.
Entertainment: Through contrast, the stimulus of entertainment intensifies the tedium of everyday life.
Godlessness: Audrey Fellows writes, "In a world where the reality of things no longer gives life, intense experience is all we have left. There is only intensity; some things feel better than others."
Tolerance: So said Dorothy Sayers, "In the world, boredom is called tolerance, but in hell it is called despair…it is the sin that believes in nothing, cares for nothing, seeks to know nothing, interferes with nothing, enjoys nothing, hates nothing, lies for nothing, and remains alive because there is nothing for which it will die."
Isolation: Most any activity becomes boring and tedious when it is done alone.
The modern plague of boredom is best summed up by this New York City teen in a Time magazine interview. Nineteen-year-old Harry Siegel surmises:
The ability to howl at the moon is lost. The counterculture has been absorbed by the culture…Nothing is outside the fold…there's nothing to do but entertainment—make it or watch it.
The Sin of Sloth
Richard Winter in his book, Still Bored in a Culture of Entertainment, writes that up until the modern era, boredom was seen as a character flaw linked to one of the seven deadly sins known as sloth. "Sloth is the lack of spiritual resources that enable one to appreciate and engage with the common wonders of creation, culture, and people."
When we come to Christ, our accumulated restlessness does not simply vanish. We have a dulled palette and an enlarged appetite for sensation, saturation, and experience that has been cultivated over years of sensate feasting. The way of purity has become doubly difficult: there is more sensual opportunity, and our fleshly appetites are two to three times normal size.
Pornography carries with it a buzz and an excitement both chemically and emotionally. The attraction of this buzz as a cure for boredom is what brought many of us to our involvement with the material in the first place, and it is what so easily drags us back. It only makes sense, then, that our struggle for purity will involve a battle with boredom.
So how do we learn to cultivate an internal capacity for boredom? How do we re-capture wonder, passion, and curiosity? Here are a few thoughts headed in the right direction.
Repent Thou Sluggard
Repentance is demonstrated by moving in a new direction. Wage war against sloth. When there is a choice between isolation and community, pursue community. When the reason you are not doing something is laziness, force yourself to do it. When you've spent copious amounts of time on leisure, confess it. Awareness of sin should not be confined to where we committed evil with our time, but where we've wasted it.
Embrace Boredom
Boredom is an impetus to action. It's much like anger—without its fuel, we would never do certain things that need to be done. But here is what needs to change: rather than seeking to medicate or entertain our boredom, we need to cultivate active, creative alternatives. These include creative things, thoughtful things (things that stimulate your mind such as reading or writing), relational things (who you can interact with in order to stimulate social and emotional connections), natural things (what you can do that will put you out in nature), and athletic things (what you can do to stimulate your body, not relax it).
Unlike media, these things replace boredom but at the same time they expand our capacity for boredom and use it as an impetus for creative doing.
Praise, Thanksgiving, and other Triglycerides
Praise and thanksgiving are the spiritual equivalent of Lipitor, providing immunity to boredom, bitterness, frustration, apathy, laziness, cynicism and a host of other heart diseases. Giving thanks and praise throughout the day for the most mundane of things cultivates contentment and gratitude. Praise and thanksgiving are mood and mind altering drugs—overdose on them.
Scrimmage With the Flesh
Want to decrease your appetite? Try starving it. It is difficult to pursue purity with ravaging fleshly appetites. Fasting from eating food for a few days cultivates a habit of saying "no" to your flesh and your desire for gratification. But because eating isn't a sin, if you fail, you haven't morally compromised yourself. It's like playing a scrimmage game with your flesh.
Summary
Remember the old saying, "Idle hands are the devil's workshop"? It came from a period of time when people recognized the sin of sloth and the spiritual liability of boredom. If we seek to stop the passive late night web surfing, we must cultivate new, creative, active habits to replace the old. Christianity is never simply the negation of a bad habit, but the concurrent cultivation of Spirit and virtue—nature abhors a vacuum.
Here's the takeaway from all this: See sloth and passivity as a moral weakness. Begin to confess it, and make choices to break its hold on you. Cultivate creative alternatives. Choose action over inactivity and people over isolation. You are a new creature in Christ, so pursue and cooperate with God's transformation of your character in the realm of boredom, laziness, and passivity.
---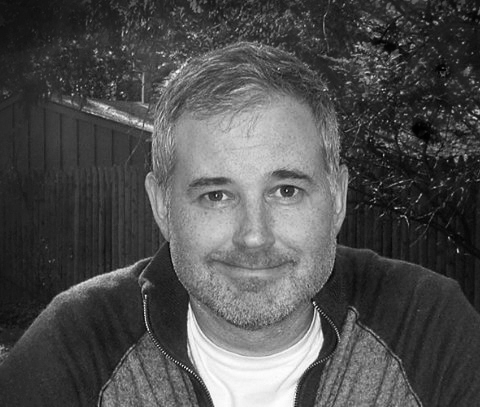 Rick James is on staff with Campus Crusade for Christ serving as a national speaker and the Publisher of CruPress, responsible for the Campus Ministry's resources and materials. His books include Jesus Without Religion (IVP, 2007), A Million Ways to Die (Cook, Fall 2010), and Flesh: An Unbreakable Habit of Purity in a Pornographic World (CruPress, 2006) from which this excerpt was taken. He has been a member of Covenant Eyes since 2006.
The book Flesh, as well as other materials written by Rick, are available at CruPress.com.