For we do not want you to be ignorant, brethren, of our trouble which came to us in Asia: that we were burdened beyond measure, above strength, so that we despaired even of life.  Yes, we had the sentence of death in ourselves, that we should not trust in ourselves but in God who raises the dead,  who delivered us from so great a death, and does deliver us; in whom we trust that He will still deliver us. –2 Corinthians 1:8-10
Paul's tribulations were no small matter. He was destitute and in absolute need of supernatural intervention.
Many women whose husbands are addicted to pornography encounter severe trauma and heartache from betrayal, similar to what Paul describes. The extent of the hardships vary from woman to woman, but a majority feel significant emotional, physical, and/or spiritual distress that can be debilitating.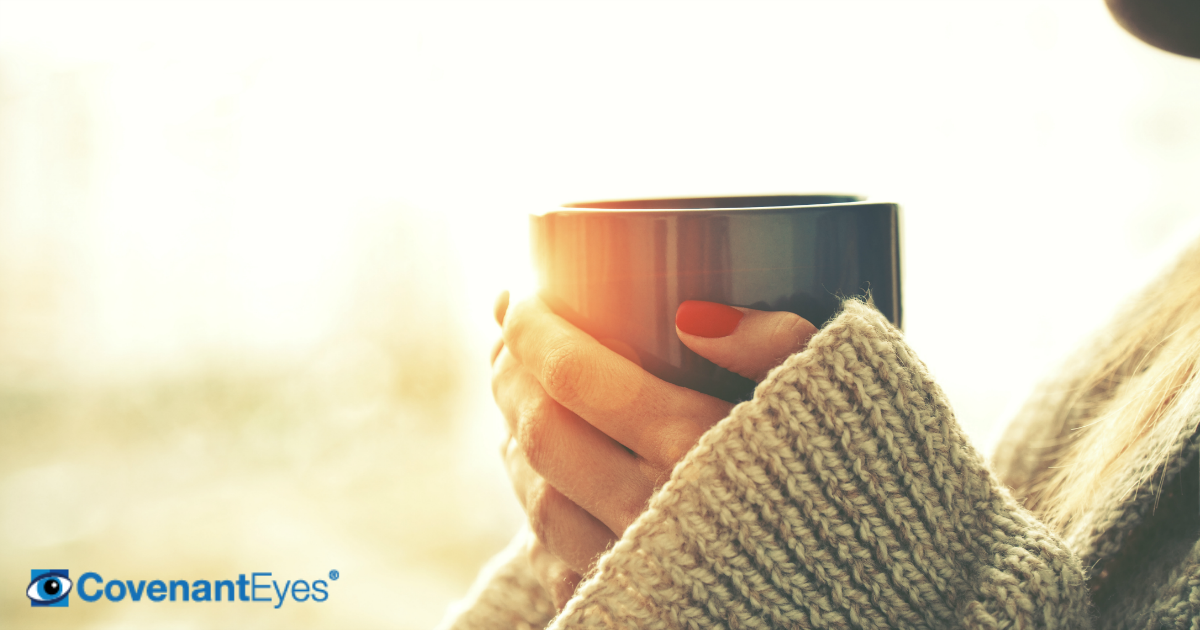 Amidst these great pains Paul experiences, he trusts in the Lord. His testimony becomes, the Lord is a God of all comfort, who comforts us in all our troubles (2 Corinthians 1:3-4). This is quite a statement, considering the dire state in which he found himself. Paul encountered the Comforter—the best medicine for the pains he suffered; he counsels us to do the same.
It is oftentimes important and highly recommended for women in this situation to seek professional help if trauma is present (ie: counseling, medical treatment, etc). However, the Comforter, God Himself, is the One who is the greatest source of all comfort and healing.
One woman recalls,
"I would wake up with my heart in my stomach, aching with pain—every day I felt physically ill, emotionally shipwrecked, and helpless. I didn't know how to pull myself out; it became difficult to do simple, daily tasks. My life seemed destroyed. I didn't know if I could survive the pain and deep heartache that perpetuated. Days of this turned to weeks—then months.
And, then…
I turned to the Lord—I mean really turned to the Lord—day after day, night after night.  I would pray, read my Bible, and spend time with God, as much as possible. At times I would cry out, 'Help me! Rescue me from this pain and heartache. Bring your strength and comfort to my life.'
It didn't happen overnight, but with time God brought so much comfort and peace—the biblical peace that passes understanding (Philippians 4:7).  I began to trust God and focus upon Him amidst my pain and uncertainty—surrendering my husband, marriage, and life to Him. He was faithful and brought comfort to my heart—and even some joy and hope. No human could have done this. It's hard to explain in words what transpired within me; it was a gift of His love.
I still needed to work through some issues with a counselor and had my adrenals addressed. But thanks be to God—He rescued me out of my pain. He pulled me out of the miry pit (Psalm 40:2) and gave me life where there had been death."
God longs to extend His comfort and embrace to every wounded heart. He is, was, and will always be, the God of all comfort.
Related Covenant Eyes resources:
---
Gwyneth Pierce has long been a champion for women and children enslaved through the global epidemic of human trafficking. After realizing that pornography fuels this atrocity, she focused her attention on attacking the problem at its root. Her dream is for marriages to be healed from the detrimental effects of pornography and to see families function as God intended. Gwyneth has a Master's Degree in Education, and is a certified Senior Chaplain. Her resources, including Restoring the Years, can be found at www.ankyrapublications.com.