I'll be honest with you. I betrayed my wife.
I lied to her almost every night for four straight years. I did a quick estimate and figured that I lied at least 1,000 times to her face in those four years. I know how to destroy trust in a relationship.
Thankfully, I learned how to rebuild that trust.
It wasn't easy.
It was the single hardest, worst, and most challenging thing I've ever done–and I have run a marathon.
But, I did it. And here is the really important thing: rebuilding trust is worth it.
While your relationship will never be the same as it was, it could actually be even better.
Here's why:
You will heal the person you betrayed.
You can look yourself in the mirror again, knowing you are an upstanding person.
Your relationship will be stronger and more satisfying for both of you.
The years of pornography did a lot of damage, but what I found to be even more damaging was the lies I told and the behavior that surrounded my actions (see our interview with Covenant Eyes Founder Ron DeHaas for the story).
For quite some time, I didn't fully understand the damage I had done to my relationship with my spouse.
Foolishly, I thought that just telling the truth would fix things. My thought was, "If I quit lying, everything will be OK. I just have to be honest when she asks me questions. She should trust me again in two or three weeks."
This didn't work. There is little ground for telling the truth when you have already been lying for so long. There isn't a way to verify what the heck is going on. Even after I stopped lying, my wife still didn't feel safe, and she certainly didn't trust me. Stepping forward with the truth wasn't enough to turn our relationship around.
I had to become radical in my honesty. I had to put more energy into the relationship than I had previously. I had to grow. I had to get comfortable being uncomfortable.
Like I said, rebuilding trust challenged me more than anything I have ever done.
Can You Rebuild Trust?
My very firm answer on this is, well, "maybe."
Not everyone chooses a relationship over their own comfort. Not everyone wants to humble themselves in front of the person they betrayed. Sometimes the cost to the betrayed person exceeds the time needed to rebuild.
However, I rebuilt trust, so it can be done. I actually help other guys and they have rebuilt trust in their marriages as well.
There is hope for you, if you are willing to do the work.
Hard work.
Scary work.
Are you willing to do it? Because if you aren't, tell the other person right now. Rip off the bandage and tell them you don't want the relationship any longer. Walk out the front door.
Related: How Broken Trust Regrows
How to Rebuild Trust
Okay, if you are still with me, then there is a chance for you to rebuild trust in a relationship wrecked with lies, deception, or sneakiness.
To rebuild trust, I needed to take a different approach than I had in the past. My normal behaviors and attitudes led me to me where I was, but they would not guide me to where I ultimately wanted to be.
In simple terms, I had to "grow up"; I lived in an immature and uneducated state of mind. Growth is painful – ask anyone trying to get into shape. Using new muscles and developing new habits takes effort, focus, and a degree of suffering.
Just telling you to "grow up" isn't terribly helpful and probably feels a little insulting. I am okay with the insulting part: if you need to rebuild trust, then you didn't get here through honorable behavior.
Here are seven relationship-saving principles to integrate into every interaction with the person you betrayed. You will need to work on and use each of these principles constantly in the rebuilding process.
1. Humility
This principle is the building block for all of the others that will follow. Repairing your relationship should be a humbling experience.
In my personal definition, humility is knowing the truth of who you are and accepting it. For me, I frequently chose self-loathing over of humility. Self-loathing causes problems because we want to see ourselves in a better light and might resist accepting the truth of our actions.
Humility also means letting your hurting spouse share their own pain without fear of judgment or being fixed. They need you to feel their pain, because only you can heal it effectively.
2. Consistency
To rebuild trust, I had to be consistent. Anything I committed to do, I had to see it through. My wife lived in fear of the uncertain ground I created by lying. When I would start something good, only to fall quickly back into past behavior, this just reminded her of how little she could count on me.
So, if you start something, stick to it.
There are some pitfalls to consistency, but you need to stay consistent or the person you betrayed will see this as playing with their trust (and heart).
Stay consistent, or your efforts are a waste.
3. Proactivity
To be honest, this word annoyed me for a long time. Both my therapist and my wife kept telling me to "be proactive."
I didn't get it. "I think I know what the word means, but not what it means mechanically. What am I supposed to do proactively?"
The answer is: take action on your own initiative. Don't wait for the person you betrayed to tell you what they need. Go ask them.
Once they tell you what they need, go do it.
4. Meeting Needs
The person you broke trust with has specific needs. Find out what they are.
Now, go back to step three and start meeting these needs proactively.
This is the growth process I mentioned earlier. You will have to set your own needs aside to meet the needs of the other person. Considering the possible alternatives, this is a small price to pay.
5. Openness
Openness and honesty are two sides of the same coin. Honesty means that if I ask you a question, you tell me the truth. Openness means that you tell me the truth without me having to ask the "right" question, especially in areas where trust is broken.
Rebuilding trust requires a new level of communication with the person you betrayed.
You must talk to them about what you are doing, plain and simple.
I am not saying, "Hey, this is a good idea!" I am telling you that openness is a requirement. If you aren't willing to give the other person this much access to your life, you may never rebuild trust.
Giving full access to the person you betrayed will help them see your commitment to do whatever it takes to make things right.
So, if you betrayed them through money, give them access to the bank accounts. If you cheated in the relationship, give them the passwords to your phone, computer, social media, and anything else you can think of so they can determine and verify what you are up to.
Related: The Importance of Accountability
6. Vulnerability
When it comes to the scariest words in the English language, vulnerability is probably near the top; at least it was for me.
Vulnerability is the very reason I lied to my wife. The truth makes me vulnerable to her judgment, rejection, or anger, all of which were justified from my behavior.
I regularly tell the guys I work with, "The relationship you want with your wife will be purchased through your vulnerability."
I really think of vulnerability as taking off the armor that I previously used to protect myself.
For me, anger was my armor. When my wife would ask uncomfortable questions, I instantly put up a shield of anger. This is an effective way of telling another person to shut up, but it's far from helpful or healthy. Anger is one way to stop the conversation, or you might run away and shut down.
The other person really needs you to listen to them, even though it feels purely miserable to discuss the topic they brought up.
They also need you to connect with the emotions of what they are going through, specifically how bad it feels for them. This is difficult because it requires us to double-down on how rotten it feels to hear how our unhealthy behavior impacts someone close to us.
7. Ownership
Take responsibility for your actions and the impact those actions had on the other person.
Then, keep taking responsibility for those actions, especially when it feels uncomfortable.
I say that because I like to minimize responsibility for my actions. I nearly ended my marriage trying to salvage my image with the very person I lied to.
So, when my wife would say, "Remember those times you lied about using porn at work?", I responded with something like, "I didn't say that. I said I only looked at YouTube videos at work." And then she would say, "That is not what you said…", and the breakdown would continue until I finally confessed or re-owned my actions.
This kind of behavior makes people crazy.
8. Blind Spots
Believe it or not, I am not clear on all of my behaviors and how they impact the person I betrayed. This means that I have blind spots – areas of my personality that I am completely unaware of and need help to see.
Ask the person you betrayed for help with this. This requires humility, a teachable spirit, and a willingness to learn.
Once you discover these blind spots, start working on them, or at least own their existence. Because these could be the very things holding you back in the relationship.
Give Them Time
These are the basics, and you need to practice them. While you are doing this, the other person will need time to heal and ultimately decide if it is worth staying.
I lied for four years in the last go-round; I shouldn't be shocked that it took almost four years to fix things, especially since I dragged my feet on these topics and made them much more difficult than they needed to be.
Related: How Long Will It Take My Spouse to Heal from My Betrayal?
Get Help
My work with men to rebuild trust in their own relationships has shortened the recovery time to somewhere between four and eighteen months, depending on the breakdown and situation.
Saving your relationship is far from easy, and you will need a network of support.
It also helps to work with someone who went through a similar experience, so use my bio below to contact me for more information.
Because I have done this, I know you probably can as well. Don't lose hope; just keep practicing these principles every day.
---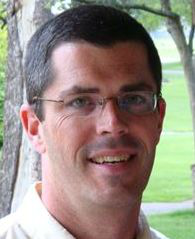 Jay and Lori Pyatt are relationship mentors working to help marriages improve. Their four-part series, 8 Relationship-Saving Principles You Can Start Using Tonight, addresses key parts of saving a relationship and includes Lori's thoughts on what to avoid in the process. You can connect with Jay and Lori at The Couple Cure, in addition to social media.