After ten years of marriage, the undeniable truth of my husband's betrayal came to light. My children were five, four, two and six-months old, and the reality of the betrayal hit me like being broadsided with a two-by-four. The person who I loved more than anyone in the world, who was supposed to be the safest place on earth for me, was now the object of my unbearable pain.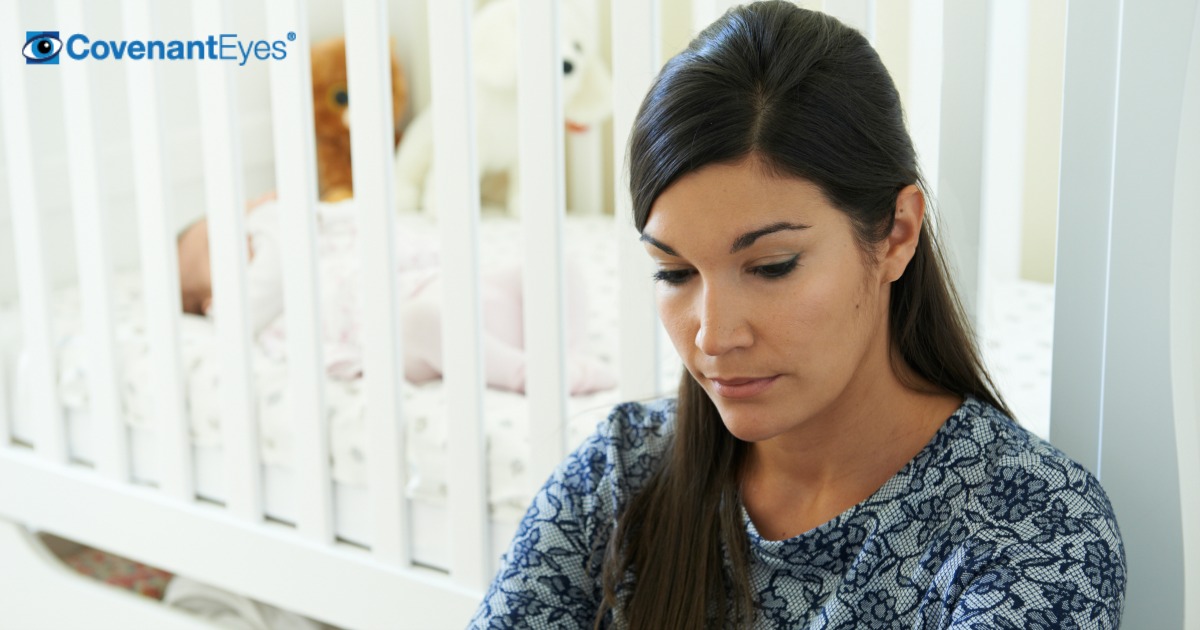 The emotional chaos in the aftermath added uncertainty that paralyzed me with fear and made me question everything. Nothing felt safe, and nothing felt normal. The gremlins of shame and humiliation tried to isolate me from friends and family; however, I knew that finding  a safe community would be my lifeline. Walking with others who understood what I was feeling and going through provided a beautiful reminder that I wasn't alone on this journey. I could somehow survive this!
If I could write down everything I learned on this journey I could fill a bookshelf, so I will try to narrow this down to some key lessons that proved extremely helpful for my healing.
It's Not Your Fault
One of the lessons I learned was that the betrayal wasn't my fault. It happened to me, but not because of me. I grew up believing that if I followed the rules and made good choices,  everything would turn out okay. So when a life crisis like betrayal happened to me, I automatically felt guilty and thought I did or didn't do something to cause it. I couldn't process this life-quake.
Early in my life, I jumped on a "performance" treadmill where I worked hard to please everyone. The performance paradigm I operated from had me trying to be all things for all people (it was my Christian responsibility), instead of living in a place as the Beloved daughter of the King.
Even though the betrayal cut to the core of who I was, I gained some perspective early in this healing journey by understanding "I didn't cause this, I can't cure this, and I can't control it." Knowing I couldn't fix something I didn't do gave me a fresh perspective and a ray of hope that I could survive.  I slowly began to give myself the grace I needed to regain my identity and preserve my self-esteem.  Also, I began to rebuild a sense of safety and security in a new world filled with mistrust and uncertainty.
Related: 5 Things I Always Say to Porn-Shocked Wives
Give Yourself Permission to Feel
Another lesson I learned on this journey is that I had to give myself permission to feel the full range of emotions that come after a betrayal. As a Christian, I was so used to being "happy, happy, joy, joy" all the time. I found myself on a never-ending emotional roller coaster, and I had to realize that having a wave of confusing and unpredictable emotions, such as sadness or anger, didn't make me a bad person.
I believe the more I gave myself permission to feel whatever the feelings were–instead of stuffing them or pretending they would just go away–the quicker I was able to move through the emotions. Usually the pain of betrayal is not the most damaging to a person. Often our reaction and response to the event causes the most damage. I had no choice but to work through the disappointment, the disillusionment, and all the emotions.
Related: Managing the Difficult Emotions of Marital Betrayal
Remember God Is Good
Despite all of this, I experienced that even in the middle of what feels like the most horrible of circumstances, God is good. It took me walking into my counselor's office to be reminded that "the enemy is hunting–trying to steal, kill, and destroy" and that "life is messy" instead of clean and neat. We will all experience a life-quake at some point that will challenge everything we know to be true.
Once we let the past go, we won't get stuck in it. I may not like "letting go," but my purpose is to surrender to whatever life looks like in the present and look forward to the future. I am not defined by the details of my story because God is the author of it. This betrayal is not the end of my story; it's simply a life chapter and the beginning of something new. No matter what happens, God is still good! I may not totally understand the set of circumstances I have been dealt, but I know without a doubt, He is GOOD!
SaveSave