My own recovery from pornography and sexual addiction has been a continual unfolding of new lessons. There was the intense counseling for several years, the support groups, the authors I learned from, the seminars I went to—each time meeting new people who were on the same journey I was on. I did learn lots of new tools and truths that helped me move from the mire I was stuck in.
But the lasting freedom I've found came from finding people I could share my story with, breaking the power secrecy once held on me. Only sightly less important was hearing the stories of others, each time gaining new insights into myself.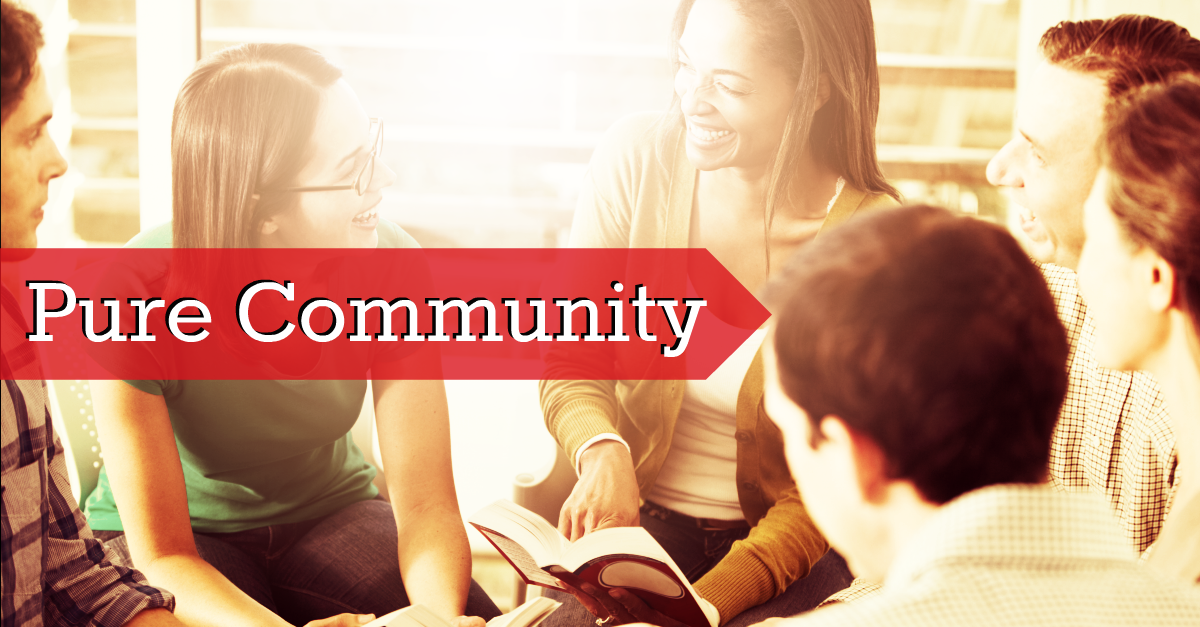 My family began our healing twenty years ago. Me for addiction, my wife for feeling betrayed, and eventually my children to combat the continual assault on their morality. The longer we have been on this journey to healthy intimacy the more we have all come to realize the importance of relationships and community.
While I no longer consider myself "in recovery," I find I rely more than ever on community to keep me in a safe place. After all, in this day and age none of us are unaffected by sexual temptation.
What is "Pure Community"?
Pure Community is a national directory of intensives, counselors, seminars, groups, books, articles, and podcasts for men, women, spouses, and parents seeking healthy sexuality and healing from sexual brokenness. Our mission is to connect families and individuals with safe communities that assist in the pursuit of sexual purity. This is a collaborative effort to bring resources from a wide variety of sources into a single directory.
Pure Community also exists to facilitate conversation and collaboration between organizations. By acting as a neutral platform that promotes multiple ministries, we increase communication between ministries. I have had the invaluable opportunity to speak with men and women from a wide variety of denominations, specialties and approaches. A large part of what we do is help connect ministries who have resources or information that others need.
I am personally very excited to be sharing this resource on the Covenant Eyes website—they are a like-minded group focused on the importance of community. The accountability software they offer, for example, has proven to be an invaluable asset in support group settings and at home in sparking discussion in a productive direction. Covenant Eyes is also a pioneer in bringing multiple speakers and authors under one roof through this blog section. In fact, the blog section of Covenant Eyes served as a major inspiration for what led to the formation of Pure Community.
Pure Community launched July of 2015. Every week there will be new content and communities added to the site from all over the country, growing the number of resources visitors can connect with. Pure Community is an outreach of Be Broken Ministries and consults regularly with a number of other organizations.
SaveSave