Being the spouse of a reformed (or struggling) porn addict is more complex emotionally than many of us realize at first. Even when your husband is trying to pursue purity and both of you are rebuilding trust in your marriage, it's still tough. First, you were betrayed, then there may have been a confrontation, anger, tears, and insecurities. Now, you are trying to move forward, but as a supportive spouse, you may be in a tough position.
Whether or not you are his Accountability Partner, it can be tempting to enter into your husband's world a bit and view exactly what he's viewing.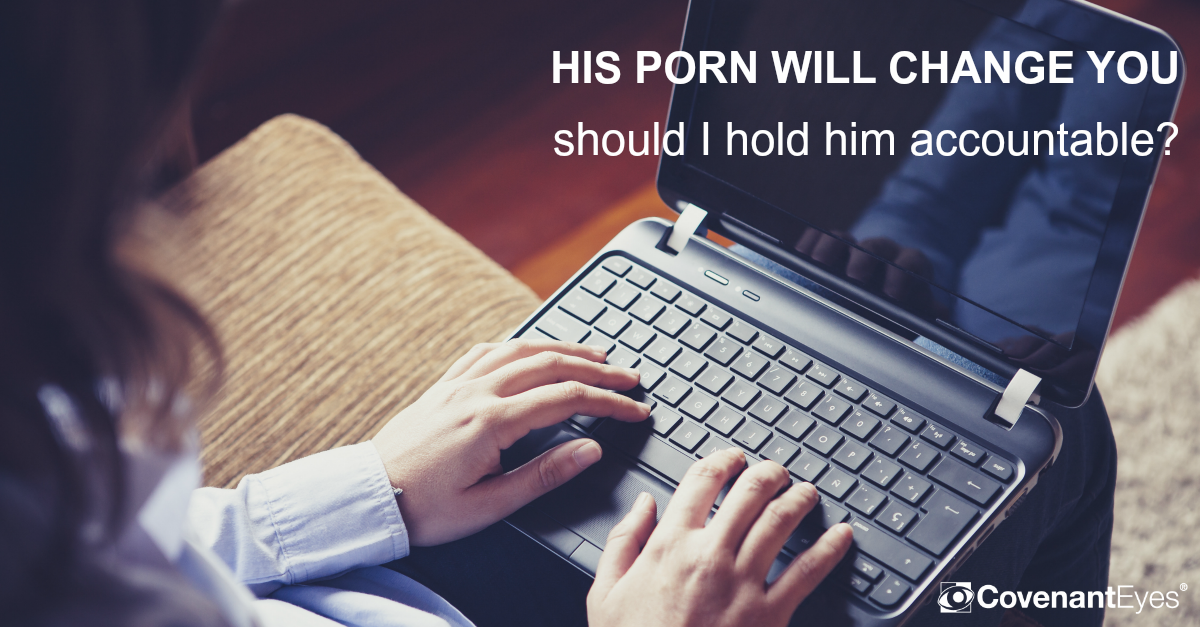 If your husband and you have decided as a couple that you'll receive regular reports of his activity, you necessarily will be revisiting these feelings of fear, distrust and betrayal. Yet, your husband needs someone to be accountable to and not every man has someone else besides their wife they feel like they can trust.
But then comes the dilemma that many wives face: "Do I do more than just check the accountability report? Do I actually see where those reported links lead?" For some women, it's quite the temptation to figure out not only if her husband is struggling, but exactly what he is watching/viewing.
You may think that "knowing everything" your husband is up to will help the situation, but I'm here to tell you that viewing his porn stash will change you. Consider, that when you look at the pornography he's been viewing, you may be:
Comparing yourself to the actors in the videos/images. Your husband is trying to turn away from this behavior because it is unhealthy for him and dishonoring your marriage vows. These images are not your competition, but people being objectified who will never bring your husband true happiness.
Focusing more on these "slip ups" instead of the healing process. If there is anything we know about pornography, it's that these images are practically burned into our brains. As you seek to strengthen your marriage, seeing those images over and over again in your mind may only bring back those feelings of resentment, anger and hopelessness.
Exposed to sexual behaviors you didn't want to know existed. Trust me, there are many perverse behaviors that you don't even need to be on your radar. You can't un-know these things and they certainly won't help you strengthen your own marriage—in and outside of the bedroom.
Drawn into the pornography yourself. Don't overestimate your own powers of immunity or self-control. Many people began viewing porn at the suggestion of a friend or even accidentally and later became hooked. Protect your purity for your own sake as well as to be a stronger helpmate for your husband.
Further damaging your marriage. Your marriage has already been hurt by pornography use. Introducing more viewings of it certainly isn't going to help anything. And unless you're telling your husband you watched it, you're adding one more secret to ones that have already been kept from you about pornography during your marriage.
In and of itself, the desire to be sure that your husband is on the right path is a good one. Good intentions, though, won't keep pornography's ill effects from further hurting you and your spouse. Nothing good comes from pornography—that doesn't just go for our husbands, its true for us too.