One of the groomsmen at a relative's wedding was also an old college acquaintance of mine. We hadn't kept in particular contact over the years, but we made sure to set aside a few minutes for as much conversation as was permitted by the dance music blasting over the loudspeakers.
We had the usual conversations—oh, what are you up to these days, that sort of thing. Both of us, it turned out, were still single, lived alone, and lived fairly far from our respective jobs. At one point, I mentioned to him I loved my long commute.
"I hate being alone for that long," he said, shocked. "I feel like I'm going crazy. How can you stand it?"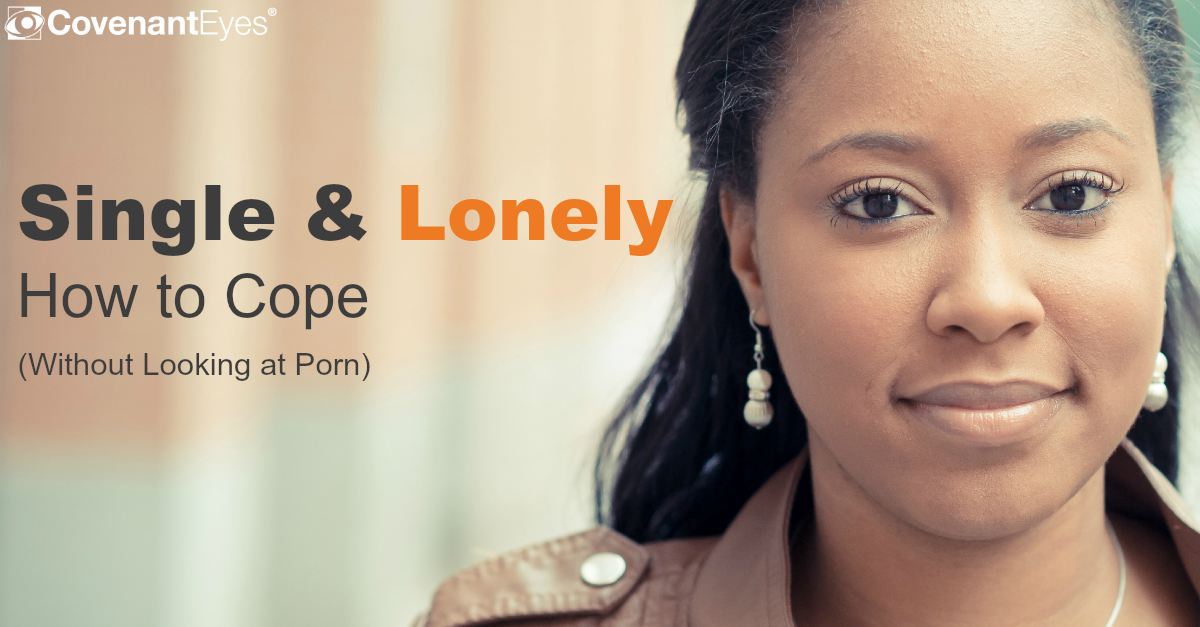 On Self-Pity and Self-Medication
Loneliness is perhaps the most pervasive feeling for singles. In fact, it may have been one of the first emotions in the garden; Adam without Eve was the only thing God created that he declared not good. And loneliness in itself isn't inherently bad. It's a reflection that we were created to be in community.
The problem is, when you're feeling lonely, it's not long until you attempt to self-medicate. Materialism and over-busyness are big traps for lonely people. Porn is another, especially since porn was, in many ways, designed for the viewer to imagine themselves as a participant.
Single vs. Solo: Learning from Elijah
See, singles are often tempted to feel like the prophet Elijah. One of only two men in the Bible who are recorded to have escaped death, he was extremely close to God in a land where there were very few believers. Shortly after demonstrating God's power on Mount Carmel, Queen Jezebel threatened to murder him (1 Kings 19). Elijah promptly fled and fell into a great depression. "They've killed your prophets," he said. "Only I am left."
Sometimes we singles are particularly vulnerable to this kind of spiritual warfare. Weddings are a particularly difficult time, especially when we attend alone yet again. "Only I am left," we may cry, then turn to self-medicating behaviors like porn. But remember, with God you are never alone…and usually the support will be physically available, not just the nebulous spirituality of "relying on God." "Yet I will leave seven thousand in Israel," God says to Elijah, and instructs him to anoint Elisha as prophet in his place—Elisha, whose loyalty was so great that he refused to leave Elijah even when he was told to stay back at the end, and was allowed to see Elijah taken up to Heaven.
Unless you've been trapped on a deserted island for the last 10 years (and if that's the case, how are you reading this?), you are not alone. People become single for any number of reasons, including death and divorce. Singles are everywhere—and not just singles, but others who want to open their homes and share their lives with you, if you open your eyes and look.
So for many, the question isn't simply, "How do I stop watching porn?" It's actually more, "I watch porn in part because I feel lonely. How do I stop feeling lonely?"
3 Ways to Defeat Loneliness
1. Get an Accountability Partner
One of the reasons I've been able to handle the lonely times (like the long commute, the empty apartment, or the dateless Friday nights) is that I haven't actually been alone in a long time. My accountability partner is only a phone call away.
As it turns out, we were very fortunate to have found each other. As friends and accountability partners, we were the perfect match. We both met the following qualifications:
Godly—We are both heavily involved in ministry and want to grow closer to Christ.
Trustworthy—My accountability partner and I have proved, over and over, that we could talk deeply about personal struggles and the other person would keep them confidential.
Challenging, not condemning—We didn't shy away from (proverbially) kicking each other in the pants when we needed it…but we also empathize through the struggle.
Mature—We aren't necessarily always completely put together…but we know where to look in Scripture for answers, and that counts for a lot.
Those were perhaps the most important characteristics that led to successful accountability. But there were a couple of secondary qualifications that were extremely beneficial:
Single—We understood the trials of being single women.
Same gender—We are both heterosexual women, so we didn't have to worry about becoming romantically entangled with each other. (Seriously, be extremely cautious about close friendships with singles of the opposite gender, even if you have no romantic interest in that person; it's a recipe for miscommunication and outright heartbreak.)
Similar interests—My accountability partner and I were both part of the same hobby-based group of friends and have a similar sense of humor. This natural rapport isn't strictly necessary, but makes an accountability relationship significantly easier.
Your accountability partner, then, is a key solution for loneliness. My own accountability partner and I intentionally scheduled a weekly phone call, but we also realized fairly quickly as accountability partners that when we were in emotional distress, we should call each other. This was especially true before her now-husband came on the scene. As two single women, we could understand each other in ways that others could not.
2. Get Plugged In
One accountability partner is very helpful, but lasting friendships in general are key. If we want to combat loneliness, we need to seek out opportunities to spend time with others. Jesus, the ultimate Single Man, was rarely alone; in fact, he had to seek out solitude to commune with God the Father. Andreas J. Köstenberger writes in God, Marriage, and Family: Rebuilding the Biblical Foundations:
[Jesus'] inner circle was made up of three of his followers, and he was accompanied by the twelve apostles as well as a group of devoted women followers (Luke 8:1-3). Jesus also maintained close friendships with others, perhaps most notably the family of Lazarus, Martha, and Mary in Bethany near Jerusalem (Luke 10:38-42; John 11:1-12:19). As an itinerant preacher, Jesus enjoyed the hospitality of others and came in close contact with many who had need and ministered to them (179).
Unfortunately, once we leave college, most of us have a hard time forming new friendships. Something about the pressure cooker of school makes it easy to build friendships; but navigating the real world, where people are no longer working toward the common goal of graduation, makes it more difficult to build relationships.
That's why it's important to get plugged in to a good social group. This group does not necessarily have to be all singles; in fact, it most likely won't be. The idea is less one-to-one interactions and more about building a vibrant social life—a challenge for all post-college adults. Getting involved in a small group at your church is one key step, especially if you can find one with common interests. If your community has a calendar for local events, it's worth looking for regular meetups for any interests you have. My own city has a monthly board game meet-up group, and a number of us (an amalgamation of friends from grad school, church, the local group, and other spots) have spun off to do a weekly game night in people's houses. Book clubs, art courses, and classes at the gym are also good places to go to start building communities.
Feeling lonely? Retrain yourself to think about the next time you'll all hang out, and invite one or two of your closest friends out for a meal.
3. Learn to Look Outward
Another solution to loneliness is to stop looking inward and look outward instead. Look around you and count up the number of singles and other people you know. Carolyn McCulley writes in Did I Kiss Marriage Goodbye,
Even in your greatest trials, hasn't God provided companionship? In my experience, every time a friend marries or I've moved or someone leaves, He shortly ushers a new friendship into my life. No, it's not always the same; nor is it always at the same depth as before, but I've never been left completely on my own. I'm teaching myself that whenever I feel alone in a crowd, I should look around for someone else who may be feeling the same way—so that I may be used by God to extend grace and kindness instead of being consumed by my own feelings (211).
In order to counteract bitterness at weddings, for example, I've started to pray for the other singles I can see. Usually I can find at least one person whose pain is probably greater than mine. In one wedding where I was a bridesmaid, I spent the entire time praying for the newly-divorced groomsman standing on the other side of the couple. I don't know if it helped him get through the ceremony, but it certainly helped me.
Really, this point holds true for virtually anything we singles feel: look around and remember that others are there with you. Don't rejoice in others' miseries, of course, but do look at them as reminders that you are not alone…and use it as an opportunity to share God's goodness.
More Than Single: Finding Purpose Beyond Porn
God calls singles to joy in their singleness. This is why I wrote More Than Single: Finding Purpose Beyond Porn. It's free to download, and I'd love to hear your thoughts on it.