Last week I got an e-mail from a concerned mom with a 15-year-old daughter. She was frustrated because of Internet related battles at home. Over the years there has been a lot of back and forth over Internet rules. Should she let her daughter own this device or that device? Should she filter the Internet? Monitor it? Both? How strict should the filtering be? Should she let her daughter get that app? Her daughter was overwhelmed by the constant changes and restrictions.
Then last week she found out about some of the ways her daughter was using the Internet socially. The daughter was chatting over Tumblr in ways that really upset her mom: cuss words, joking about inappropriate topics, etc. The daughter was also chatting over Skype with friends she met playing Minecraft. Mom was again "on a mission" (her words), blocking Tumblr and Skype from being used. This led to her daughter getting very emotional because this kind of stuff is just "normal" for people her age. Her mom is just "not used to this generation," she said.
When this mom contacted me she said she feels like Internet filtering is like chemotherapy: for all the bad it eradicates, it also eradicates a lot of good. She wanted to know my thoughts.
Here's what I wrote to her: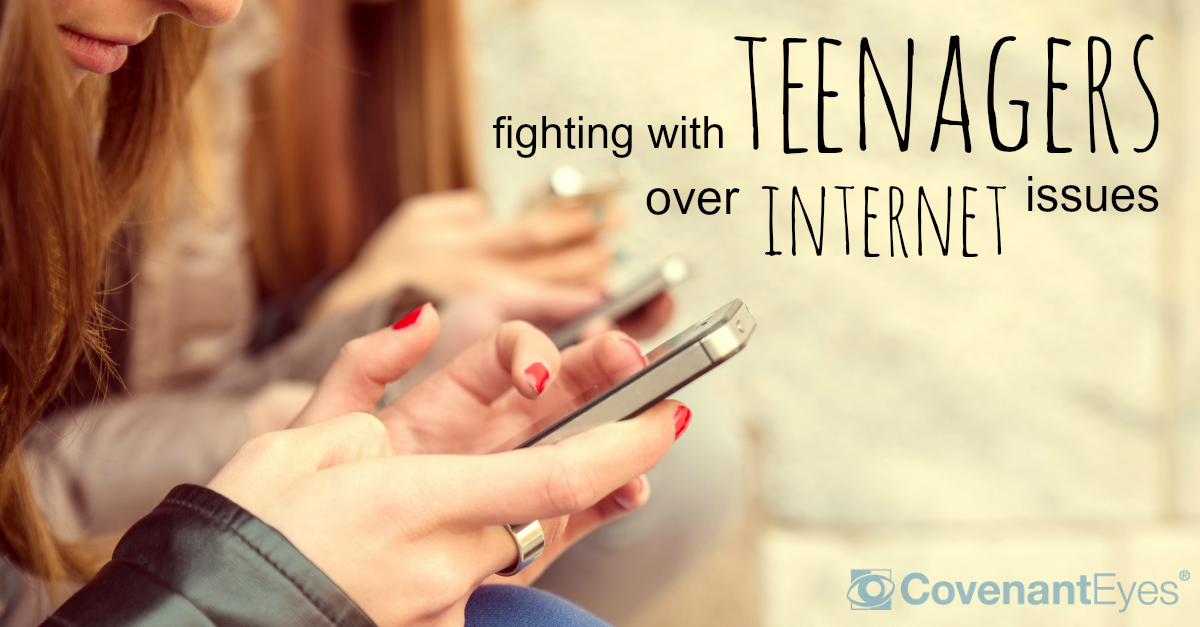 Hi [Frustrated Mom],
Thanks for your e-mail.
First, it is great that you are taking an interest in the online life of your daughter. A lot of parents today are very "hands-off" about it, and this is a recipe for disaster.
Second, a lot of how this shakes out between you and your daughter will be a matter of attitude. What demeanor do you have amidst the conversations? Is your posturing one that is likely to put her immediately on the defensive? Are you exasperating her with your comments or attitude? I don't ask these questions assuming you are at fault in any of this, but just to mention it as an important element.
When is filtering not the best approach?
As far as some of your specific concerns, it is perhaps best not to think of filtering and blocking as the solution that would be the most beneficial in these areas. My personal philosophy about filtering is that it is a great tool to guard against (1) accidental exposures, and (2) intentional visits to places one has personally purposed not to go. For instance, I use filters for my youngest kids because they don't know better about what is safe. I also know many adults who use filters as a nice "safety net" to block access in moments of temptation.
Once filtering gets used to block people who don't want it (or at least they don't want the specific level of stringency), then conflicts are likely to arise. This conflict may not be a bad thing in the long-run, but parents should prepare for it. Your job in her life is to prepare her for a world without filters, without fences. That doesn't mean having no filters, but it means relying on filtering less as she gets older and relying more on training her and using Internet accountability technology.
Take the Skype thing, for instance. Should you know that your daughter is using Skype? Yes. Should you have some kind of rules about when and for how long to use Skype? Yes. Should she be allowed to chat over Skype with people she met playing Minecraft? Sure.
While there might be some dangers to meeting strangers online, I would prefer in these scenarios to have discussions about how one lives out their values over these conversations (values like purity, honesty, integrity, privacy, etc.) and allow my child the freedom to do it. If your concern is predators, I would look at the latest research on that and really ask yourself if that is a legitimate concern for your daughter.
Or take the Tumblr thing. I personally don't like Tumblr, and your daughter's conversations there certainly aren't good, but I'm not sure taking away Tumblr should be the first knee-jerk reaction we have as parents have to things like that. Tumblr is just one of many places where your daughter can have those kinds of conversations. Shut down that avenue and she can just have them somewhere else. I think the first thing to do would be to talk to her about those conversations to see if she has thought about the bigger picture.
I know she probably just thinks its all just harmless fun, but try not to make it about Tumblr. Its about her heart, her attitude towards inappropriate topics.
How to create Internet rules in the home
Overall, I think it is good as a parent to show the clear relationship between household rules and how you are tasked with shaping her character. They are not the same thing, but there is a relationship between them. Here's how that might look talking to your daughter:
"Right now, as long as you live with us, I want to help to give you wisdom for living your life. You are a budding adult and some day you will leave home and make these decisions for yourself. Even if you generally agree with me now about what is right and wrong, I fully expect that you will come to different conclusions and convictions than I have about specific issues. That's okay. But as long as you live here, I will have specific guidelines about how we carry ourselves as a family in our conversations with others—and that includes the Internet. Those rules are really meant to help you to be wise in your conversations and relationships."
I would then sit down and come up with rules with your daughter (not for your daughter), not about what you are going to block, but about how she thinks she should use the Internet responsibly and in a way that demonstrates integrity. You throw in your input on other boundaries like how much time she is doing this stuff online. Get her to really own the boundaries (things like, "Don't joke online about stuff that isn't a laughing matter."). Then tell her upfront that the consequence of not following the rules will be a loss of related privileges.
If she breaks through the boundaries, take the privilege away in a matter-of-fact kind of way (no anger of frustration).
If she sticks to the rules, allow her to keep the privilege and tell her you are proud of her for maintaining her integrity.
Whatever course you take in all of this, if you feel you have overreacted in any way, one of the best things you can do is admit that to your daughter and ask for her forgiveness. You might even share part of your own story with her so she can understand where your reactions come from. Ask for grace from her as you figure out how best to navigate the technology battles. I think kids these days (I just sounded like an old fart there…"kids these days!") lack perspective on what it is like to live in a time of rapid technology jumps. It might help to say that every generation that has lived through this has had to make awkward adjustments: the printing press, the motion picture, the telephone, the Internet, the mobile boom—all of them come with big adjustments for those who didn't grow up with them. Ask for her patience as you figure it out while still making clear that you want her to respect your desires.
Two kinds of parental authority
I think the big challenge of parenting teens (or kids in general) is understanding how to exercise our parental authority in a way that really disciplines our kids (not in the punishing sense, but in the "discipleship" sense). This is a major weakness I see in myself as a parent.
In his book, Father Hunger, Douglas Wilson explains there are two kinds of authority parents need.
The first is institutional authority. This is the authority parents have simply by virtue of being parents. Children should honor their parents—even if their parents are jerks.
The second is personal authority. This is the kind of authority parents have by taking responsibility, showing love, attention, affection, and giving children a sense of power and choice. It is the kind of authority that is earned through personal devotion.
Institutional authority is like having your name on the checkbook; you are the one with the ability to make withdrawals and deposits; you are the signatory on the account. Personal authority is like having money in the bank: you can only get out of the account what you put in.
Some parents make the mistake of believing that they can't possibly be out of money because they still have checks. They demand obedience from their children by virtue of their authority as parents—and they are right, in so far as their institutional authority goes. But their children are exasperated because there's some breakdown in the dynamic between parent and child.
Some parents make the opposite mistake: they think that if they deposit tons of money into the account, they'll never have to write a check. They have a "just love on 'em" attitude that means they end up being pushovers.
We must be gracious parents, making deposits of attention and dignity into our kids every day—and then making withdrawals by giving them clear boundaries and rules.
I'm not good at a lot of this stuff personally. I wish I could say I was a shining example of even one-tenth of everything I wrote here. I'm not. I'm learning and fumbling through parenting like all of us are.