Facebook. Hardee's. The American Library Association. Hilton Hotels & Resorts. Verizon. American Apparel. What do these organizations have in common? This year, these and six other groups are being named as the 2015 "Dirty Dozen"—organizations that are contributing to sexual exploitation.
The National Coalition on Sexual Exploitation just released its annual "Dirty Dozen List." No, in most cases these organizations are not known for directly contributing to societal evils, but they do, in some way, make a profit from or push an agenda that supports sexual exploitation in the world.
The full 2015 list is available at DirtyDozenList.com, along with what each organizations does to deserve their place on the list.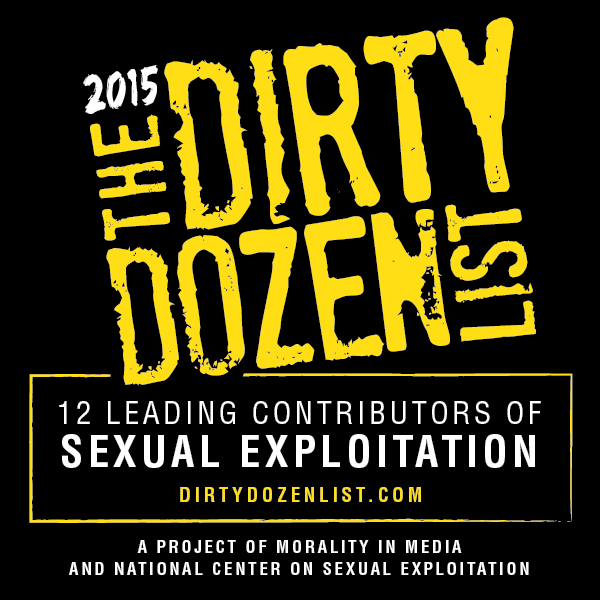 Does the "Dirty Dozen" List Work?
Are lists like this effective? Do they work? You bet!
Last year, Google made the list because they had been allowing pornographic games to be downloaded through the Play store and pornography companies to take out Google ads. This inclusion opened the door for the National Coalition on Sexual Exploitation and Covenant Eyes, along with other organizations, to meet with Google representatives. To Google's credit, they created new policies so as not to profit from porn in these ways. Negative press and reasoned pressure are effective.
The Porn-Exploitation Connection
How do major corporations and agencies contribute to sexual exploitation in the world?
Some do it by normalizing female objectification through advertisements.
Some do it by glamorizing unsafe, degrading, or violent sex.
Some do it by turning a blind eye to obscenity.
Some do it by fighting against the censorship of harmful media.
Some do it by directly profiting through the sale or trade of women, children, and images that exploit them.
One of our missions here at Covenant Eyes is to help expose the connections between pornography and the trafficking of sex. When sexually objectifying images are tolerated or even endorsed, this drives a demand for the exploitation of women and children all around the world.
We should not, on one hand, deplore the commodification of trafficked women and children and yet turn a blind eye to porn's message that women and children should be commodified.
You Can Help!
Help fight these injustices in the world. Your voice matters.
First, get educated. Download the free book Stop the Demand right now.
Second, become an activist. Tell the Dirty Dozen what you think.
It is our responsibility to fight the vile sex industry, not because sex is evil, but because it is good and should not be turned into a commodity to be bought and sold. We need to make an impact on the next generation.