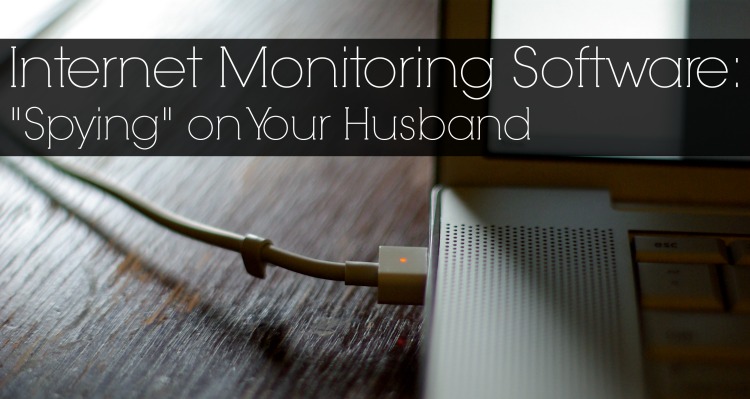 For the woman who is suspicious that her husband may be looking at porn or flirting with other women online, Internet monitoring software can help you find out the truth. Catching your husband "red handed" may help you know the truth, but it may cause other problems for your marriage down the road. Before using an Internet monitoring software, make sure you're aware of these possible ramifications.
What's the Difference Between Internet Monitoring Software and Internet Accountability?
One of the primary differences between Internet monitoring software and Internet Accountability is that monitoring often entails spying, and there are critical differences between spying and accountability:
Spying means the one being watched isn't aware. Accountability means the one being watched is aware.
Spying is something done without consent. Accountability is done with full consent.
Spying can lead to distrust and suspicion. Accountability is done to rebuild trust.
Because of these differences, many women choose to use Internet Accountability Software rather than an Internet monitoring software. They realized that spying on their husband resulted in hurt feelings and distrust, rather than restoration. These women first talk with their husbands about their fears and suspicions, and together they decide to install Covenant Eyes on all their Internet devices. Rather than catching your husband "red-handed" using an Internet monitoring software, give him the opportunity to make better decisions online knowing he'll be held accountable. Knowing his wife or a close friend will receive an Internet Report every week enables him to think twice about where he goes online.
(Click here to see a sample Report.)
Sign up for Covenant Eyes
Should You Receive Your Husband's Internet Reports?
Occasionally we get messages from concerned women who receive their husbands' Internet Reports:
"If I am my husband's Accountability Partner, will it really help him to break bad online habits?"
"I'm tired of talking to him about the details on his Report. What can I do?"
"I want to get his Reports, but I'm not sure how to talk to him about them?"
If you and your husband have these concerns, here are four questions you should ask yourselves.
1. Has your husband given you the choice?
Many men who have given into online temptations have often caused strain in their marriage as a result. More times than not, there's been some level of secrecy around the use of pornography or cybersex.
Also, men who want to stop looking at porn often want to keep their "recovery" private—just like they had a private porn life. They would prefer to keep their spouse out of it as much as possible.
However, if your husband wants to rebuild trust with you, it is important that he gives you the choice to know about how much you want to know about his problem. Looking at porn is his offense against you, so he should give you the option of receiving his Internet Reports.
2. What are the potential positive outcomes of receiving his Internet Report?
Most men who have their Internet Accountability Reports sent to their spouses are looking to put a psychological barrier between themselves and temptation. For many people this works very well. Before they mindlessly click on a questionable website, they think twice about it. They constantly ask the question, "Will my wife feel honored and cherished by what I'm about to look at?"
In addition, many women who receive their husband's Report appreciate this as a sign of openness and honesty in their marriage. It is one way their spouse builds trust. Internet accountability says to them, "I am letting you into every part of my life."
3. What are the potential negative outcomes of receiving his Internet Report?
For some, receiving a weekly digest of all the online temptations their husband has encountered in a given week proves to be emotionally taxing.
Many women don't want to know the details of their spouse's Internet history. Openness is one thing, but they know they will drive themselves crazy thinking about every temptation their lover faced, every link that he or she could have clicked on, or every link he or she did click on. For many couples this places a very unhealthy strain on their marriage.
For some women, receiving her husband's Internet history in a Report feels too much like she's being his mother, playing the role of "Internet cop," or pressured to be his counselor.
Want more information to help you decide whether or not you want to receive your husband's report? Read "Should My Wife Be My Accountability Partner."
4. Who else should also receive his Internet Report?
Accountability works best when it is responsive. Accountability is not only about divulging information or giving someone access to your secrets. Accountability is also about hearing wisdom and encouragement from a wise friend who can help you.
This is why, regardless of whether you receive your husband's Internet Accountability Reports, we recommend he sends the Reports to at least one other person of the same gender.
Why Wives Love Covenant Eyes Internet Accountability
There is no hard-and-fast rule when it comes to holding your husband accountable online, but as you keep the above questions in mind, you and your spouse should be able to come closer to a decision.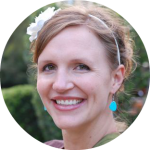 Laura says: "Ryan told me about the power of being accountable to other men. He told me that he had downloaded Covenant Eyes on all of our computers and that a small group of men he trusted would receive full reports of all his online activity. Until this point, I had been the one looking over Ryan's shoulder and 'catching him' from time to time. It was exhausting, not to mention humiliating. Now that his friends were by his side, I could step back and allow Ryan to develop his own internal passion to resist temptation. You can imagine my relief."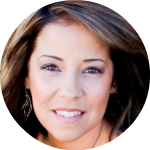 April says: "Covenant Eyes played a huge role by giving me the comfort of knowing that men that I knew and trusted to hold Darren accountable were keeping him on track. That was no longer my job. I didn't have to worry about looking and finding something on his computer again. I could rely on other men to help Darren and to bring me into the conversation if they deemed necessary. To me, Covenant Eyes allowed me to heal as a wife and to begin to rebuild and renew my trust and respect toward my husband."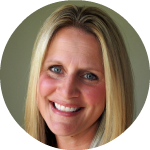 Cindy says: "Chris' computer and cell phone are monitored by Covenant Eyes software, which provides reports to his best friend, his boss, and me every week. Anytime that I have a question about a website he visited, he sits down with me and we discuss it together. His best friend cares deeply, not just for Chris, but for our marriage. He is a wonderful force in Chris' life and pushes him to be a better man."
Sign up for Covenant Eyes
Photo credit: geoffeg