The Covenant Eyes app for iPhone® is a browser that also provides device-wide monitoring. For the best protection and reports, we encourage you to disable Safari and use Covenant Eyes for browsing.
Jump to:
---
How Covenant Eyes works on an iPhone®, iPad®, or iPod touch®
In order to use our app on your iPhone® or iPad®, you must have a Covenant Eyes account. Sign up today!
Our iOS app works in three ways to monitor and filter content:
Inside our browser, activity will be randomly screen-captured and scanned for mature content.
All other apps and browsers, like Safari, have mature website reporting.
Our filtering service (which blocks explicit websites) works across all apps and browsers.
In our app you have the option to use Google, Bing, or DuckDuckGo as your search engine. Depending on which service you are using and the settings of your Covenant Eyes username, our app will enforce Google SafeSearch and Bing SafeSearch across all apps. Filter Guardians have the option to enable Restricted Mode for YouTube within the YouTube app and across all browsers.
---
Install the Browser App
Open the App Store® and search for "Covenant Eyes." Once located, tap the "Get" button to download the app.
To begin the install, you will sign in with your Covenant Eyes username and password. Then, to complete the install, you'll confirm a few steps with some swipes. For detailed instructions, read How do I install Covenant Eyes on an iPhone, iPod touch, or iPad?
---
Set Covenant Eyes as the Default Browser
By default, iPhones® and iPads® are set to use Safari. By switching your default browser to Covenant Eyes, links from texts and emails will automatically open in our app and ensure the best protection possible.
To set Covenant Eyes as the default browser, open the Settings app on the iPhone® or iPad® and scroll down until you find Covenant Eyes, then tap on it.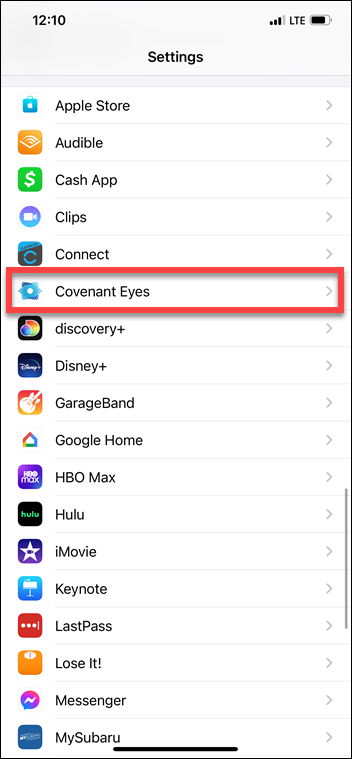 Find the Default Browser App, tap on it, then select "Covenant Eyes."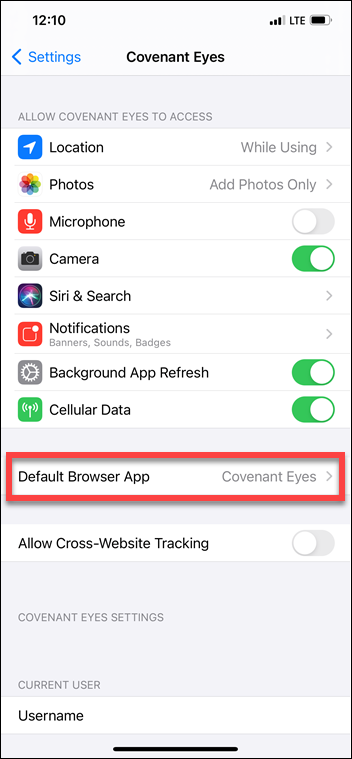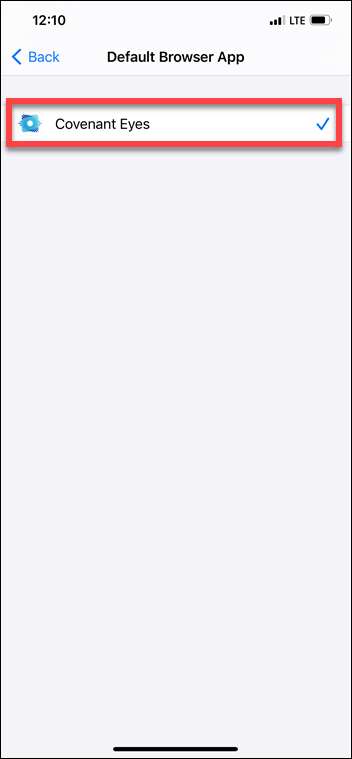 You're all done and can return to your home screen!
---
Set Up Screen Time (Apple Parental Controls)
Apple provides free parental controls, called Screen Time, for iPhone® and iPad®! Some of these features pair well with the Covenant Eyes app and help boost accountability and device safety.
Screen Time varies slightly, per operating system! If you're not sure which Apple operating system (iOS) version is on your device, check out How do I find the Operating System I have on my device?
---
Use the Browser
The Covenant Eyes app works in the background, monitoring the web domains you visit, but it is also a web browser. You can open the Covenant Eyes app and you are online! Standard features include bookmarks, tabbed browsing, and your choice of search engine. In the Settings app you can choose Google, Bing, or DuckDuckGo as the default search engine for your Covenant Eyes app.
Creating Bookmarks
The Covenant Eyes browser is unable to import bookmarks from other browsers, but you can make your own. To create one you will 1) navigate to your favorite web page, 2) click the action icon in the toolbar at the bottom of the browser, and then 3) choose "Add Bookmark." This will take you to the "Edit Bookmark" screen. You can adjust the title of the bookmark and/or click "Save". By clicking the open book icon in the toolbar you'll see your newest bookmark!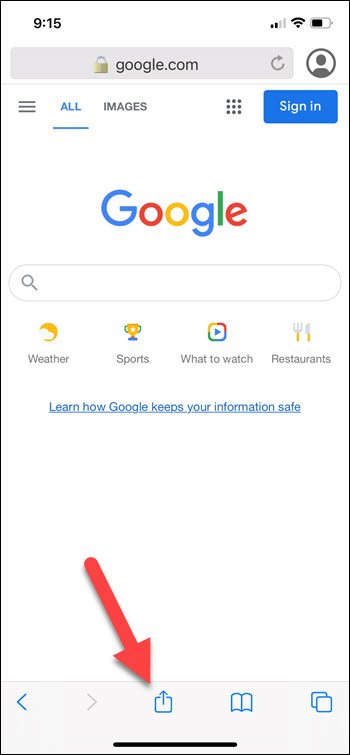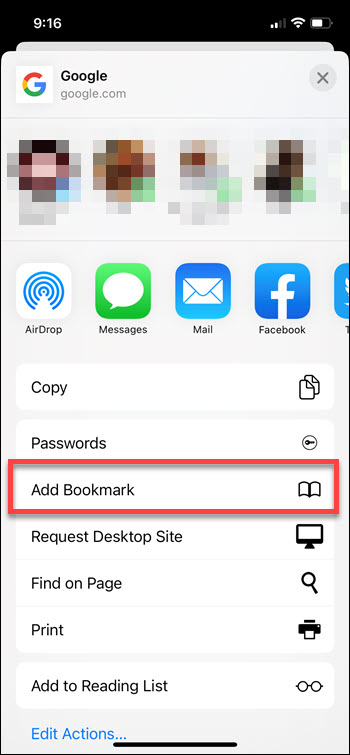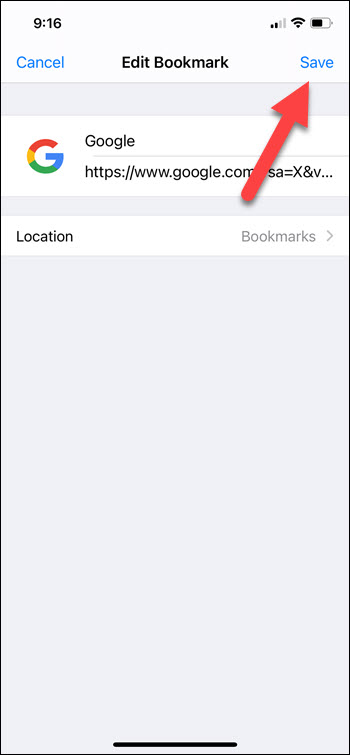 Saving Passwords
When the Autofill option is turned on the Password section of the Settings App, you can use saved passwords in the Covenant Eyes browser.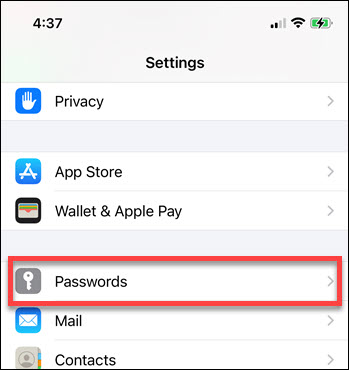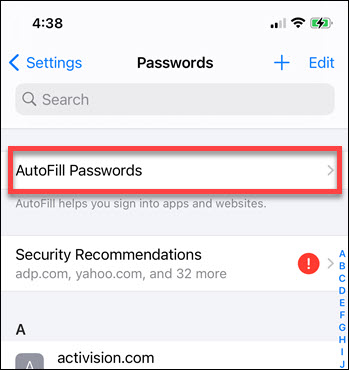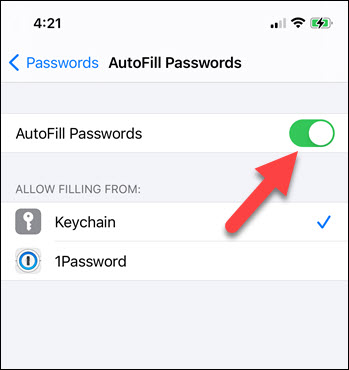 The option to use a saved password will appear like this: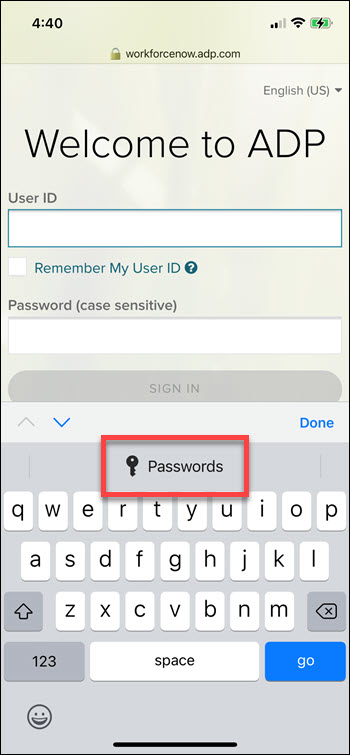 Switching Users
You sign into the app when you install it, and you will remain signed in. But if you need to switch the username, you can do so. In the Covenant Eyes app press the Menu button and select "Switch User."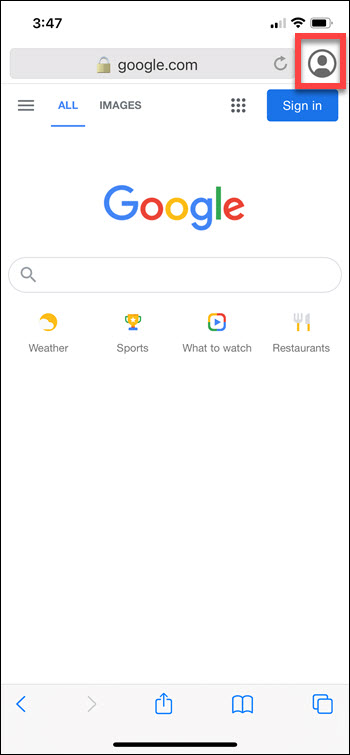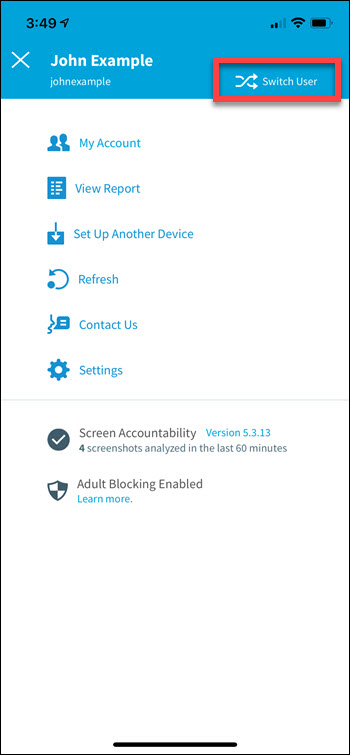 Clearing History
This will not hide your activity from your ally or prevent screenshots from reaching your report, this will simply clear out shortcuts and reset recommendations. If we stumble, we need to  keep moving toward our goal. At some point you may want to erase the reminder, of a stumble, from your browser history.
In the Covenant Eyes app, tap the "Bookmarks" icon on the bottom of the screen. You can then tap "History" at the top, and tap "Clear" in the bottom-right corner.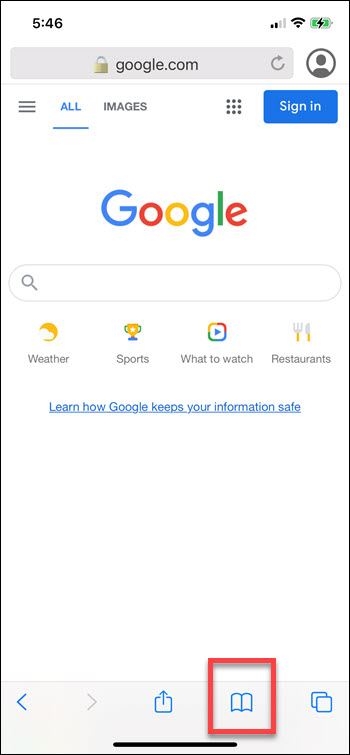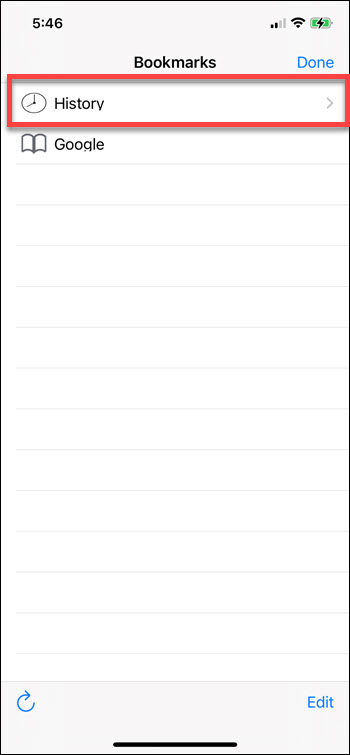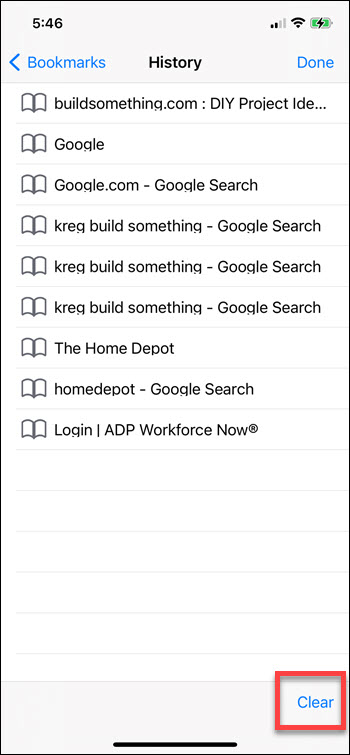 You'll be asked to confirm the request. Once you do that, you will see an empty History page.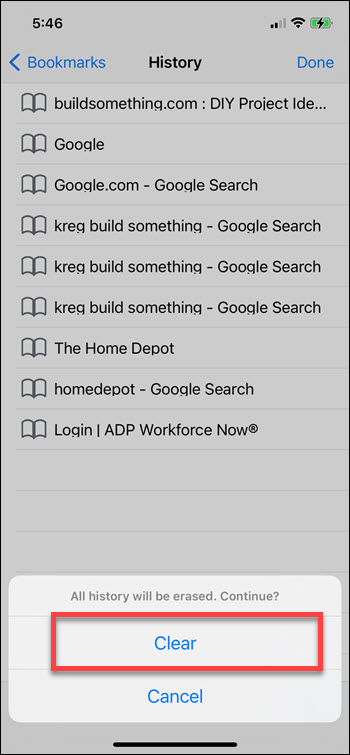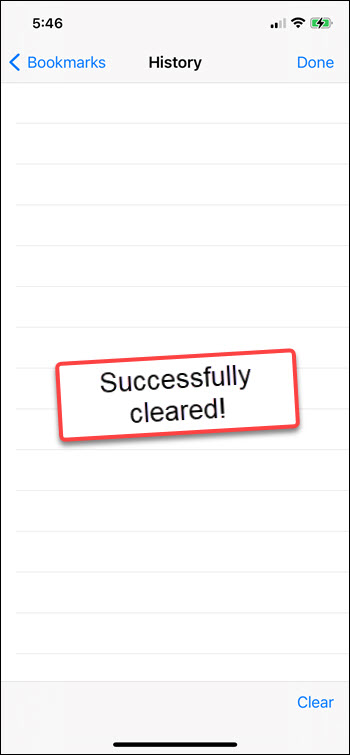 Clearing Browsing Data
While clearing the history cleans up the pages recently visited, clearing browsing data will clean up your cached pages and cookies.
To clear your browsing data, open the Covenant Eyes app, then locate and tap the silhouette icon at the top-right corner of the screen.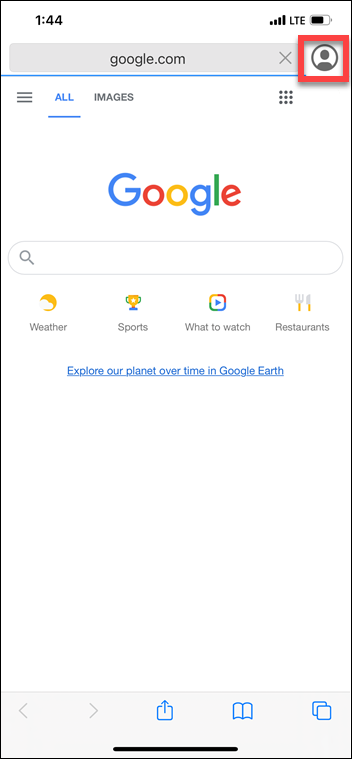 Next, tap "Settings" and "Clear Browsing Data," then tap the blue button for "Clear Browsing Data."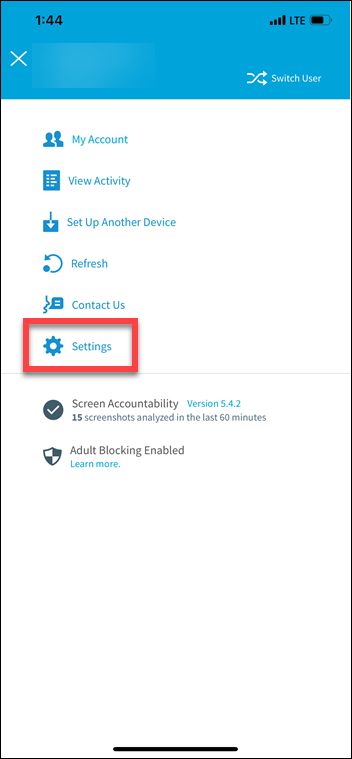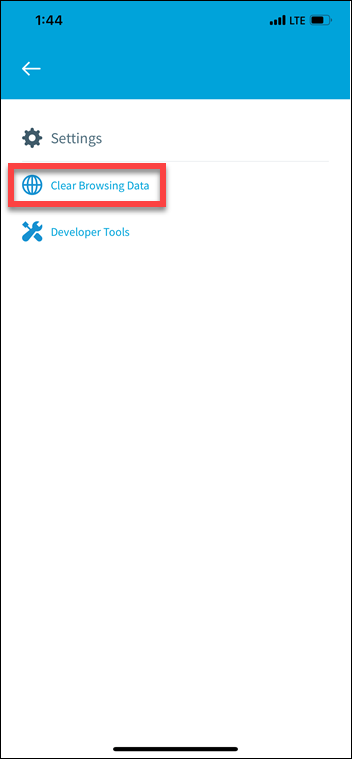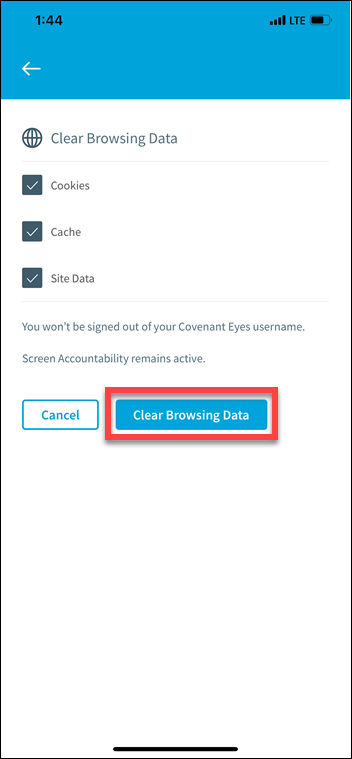 Setting the Default Search Engine
The Covenant Eyes app uses Google as the default search engine, but offers both Bing and DuckDuckGo as alternatives.
To change the default search engine in the Covenant Eyes app, open the Settings app on your iPhone® or iPad®. 
Scroll down until you find Covenant Eyes, then tap on it. Under the General section, tap on "Search Engine," then tap on one of the three options.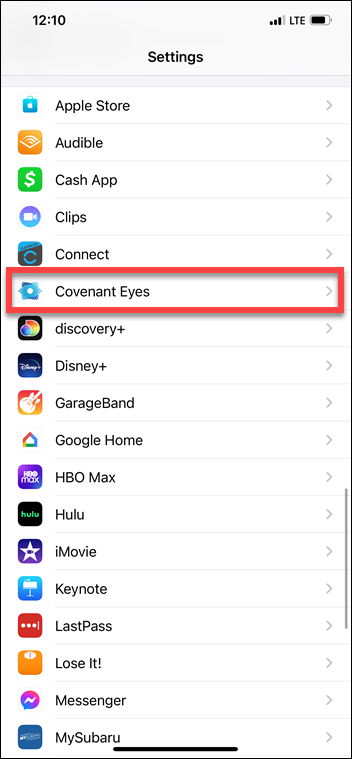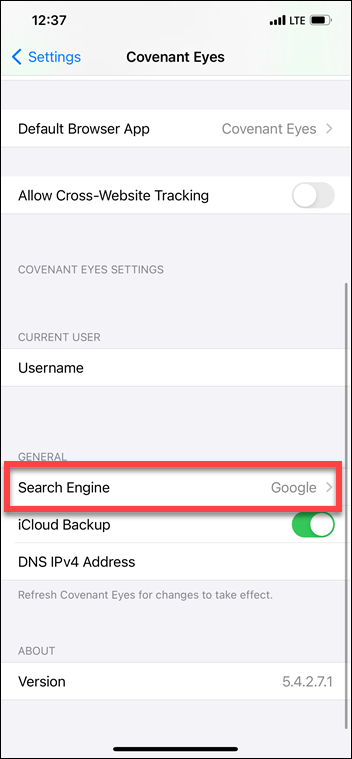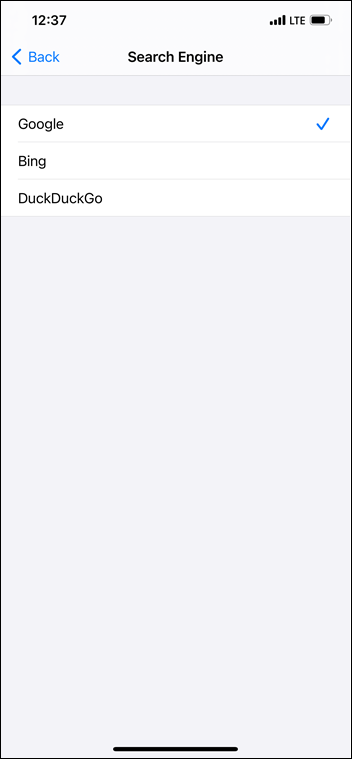 You are finished and can return to your home screen!
---
Frequently Asked Questions
How does Filtering work?
You can implement a basic filter at one of two levels (Standard level is standard, Strong level blocks more content). You can also customize your filtering experience by using the Custom Website List. To learn more, read Understanding Filtering for Screen Accountability. An additional layer of protection can be used by using Apple's own Content and Privacy Restrictions found in Screen Time.
Why does it say VPN at the top of my iOS device?
The current version of Covenant Eyes engages the VPN capabilities of your iOS device. That capacity allows us to monitor top-level domains outside of the Covenant Eyes app. The VPN letters at the top of your device, in the status bar, are an automatic alert from the device – "The VPN capabilities are enabled." There is no way to hide this notification on your iPhone or iPad.  An iPhone X will display the letters in the Control Center; all other models will display them in the status bar. To learn more about this breakthrough technology, please read What is a VPN? How does Covenant Eyes use them on mobile?.
Do I have to enable Background App Refresh for all of my apps, or just Covenant Eyes?
During the install process, Covenant Eyes requires the member to enable Background App Refresh. This is so you do not experience any connection issues on your device. Covenant Eyes does not require Background App Refresh be enabled for all apps. To disable Background App Refresh for other apps on the member's device go to Settings>General>Background App Refresh, and toggle off all apps, except for Covenant Eyes.
If you have additional questions, please contact us at your convenience.