There was a day in my marriage now known as The Confession—that moment when the reality of my pornography addiction came to light. For about six months, one day to the next there was plenty of fluctuation with regard to how my wife, Carolyn, and I were getting along.
Some days were better than others. Some days were downright horrible. Carolyn's pain was intense, and rightly so. She had discovered that the first nine and half years of our marriage had been dominated by my acting out with pornography.
My sin was compounded by deception as I not only denied that I looked at anything even as "safe" as the Sports Illustrated swimsuit issue, but I also taught in our church, calling men to purity as I held myself up as an example.
Things were tense in the house in those days. I was seeing a biblical counselor and attending a small group dedicated to helping men with pornography addiction, but despite doing those things, Carolyn wanted very little to do with me. Hope was in short supply, as our marriage swung like a pendulum between despair and, well, even deeper despair.
And then, a surprising moment.
The Dance
One night after dinner, as we were clearing dishes from the table, Carolyn reached for my hand, pulled me toward her and invited me to slow dance as a worship song played on the CD player. That was a moment in which, despite the pain, the unresolved issues and the long road of healing that was still ahead of us, I saw a softening of Carolyn's heart toward me.
And it gave me hope.
Carolyn had just earlier that day referred to our marriage as "a mockery," and suddenly I was cheek-to-cheek with her. We were interrupted rather quickly—before the song had ended—by our two very young children. But it was still a lifeline to my heart and a sign that maybe, just maybe, our marriage was going to make it.
My Ally
It was four months later when a significant shift happened in our marriage. It was the moment Carolyn became my ally.
We were returning from attending a one-day marriage conference about two hours away from our home, and we were talking about the things we had heard. As we talked about our marriage it became obvious to me that Carolyn had changed her posture toward me. She was now with me in my fight for purity and freedom.
In the months following The Confession, Carolyn's anger and pain had made her, at times, my adversary, and at other times, a very skeptical observer of my attempts to get free from the addiction. Carolyn once told me that if I made it out of the addiction, it "would be a miracle," implying that she really didn't know if I could do it.
At one point in our marriage she would leave a room the moment I walked in. She turned all of the pictures in the house face down because she didn't want to see my face.
All of that had changed. Carolyn was clearly on my side. That moment came as a result of God's work in Carolyn's life, together with what she saw in me over the first 10 months following The Confession.
Changes in Me. Changes in Her.
Unbeknownst to me, God had been telling Carolyn how she needed to extend grace to me by showing her how much God had extended grace to her. A series of events had transpired in her life in which she saw her helplessness and her dependency on God.
She also said that she noticed the seriousness and determination I demonstrated as I decided to do whatever it took to deal with my addiction. All of those hours in counseling; attending a small group Bible study dealing specifically with sexual addiction; and submitting to real accountability with trusted men was making a difference. I was changing, and it was obvious to her.
That car ride home was the moment that I knew our marriage was going to make it. There had been glimmers of hope along the way, but there had been very dark valleys as well.
That night I knew we would make it.
Getting Honest
There have been plenty of moments of honest and, at times, painful conversation since that car ride. I have made sure that I tell her what I am learning in counseling and in my small group. It makes a huge difference to her that I share what I am processing as I walk toward greater freedom.
In the early years of the journey I had to learn to live with transparency. There were many moments in which I opened my heart to her and she needed that. So did I. We both still need that.
Every addict, whatever the specific addiction, is not only an addict—he is also a liar. Deception is a big part of what allows an addiction to deepen in a person's heart.
So it takes practice to be real with other people and reverse the pattern of deceit. Each time I chose to be real or honest, or simply not fake anything, Carolyn—and others—saw that.
One time I actually felt compelled by the Holy Spirit to confess to Carolyn that I had lied about ordering a pizza. Seriously. As weird as that is, I needed to practice telling the truth.
The good news was that even though it was strange for Carolyn when I confessed, she was comforted to know that I was committed to honesty to that degree.
The core issue is that along the journey, my moments of choosing integrity and living transparently have been moments of strength in our marriage because those moments were also a big part of Carolyn's healing, not just mine.
After all, a marriage is a one-flesh relationship; therefore, the healing of one always influences the healing of the other.
Photo credit: transp
---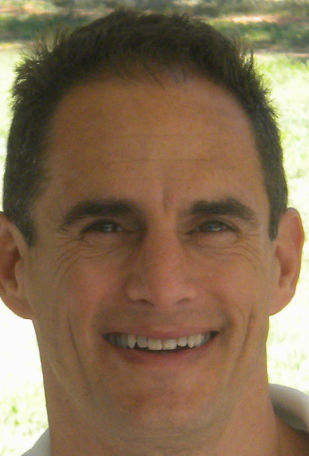 James Tarring Cordrey is the author of Intentional Warriors: Fighting For Purity And Freedom In A Sexually Saturated Society. He blogs at IntentionalWarriors.com, a website dedicated to helping men fight for purity and freedom from pornography in the midst of a sexually saturated society. James is a leader of worship at Blue Route Vineyard in Pennsylvania. Listen to the interview with James and his wife Carolyn on Covenant Eyes Radio.