Most Christian men are on a treadmill of frustration when it comes to lust. They hate their sin and yet somehow never seem to break free from it. They may have periods of "victory" and then get sidelined by that banner ad that they just have to click on or that persistent thought that finds them at the weak moment. Then before they know it, they are immersed in the same old junk again only to come to their senses afterward and wonder, "God, where did I go wrong?"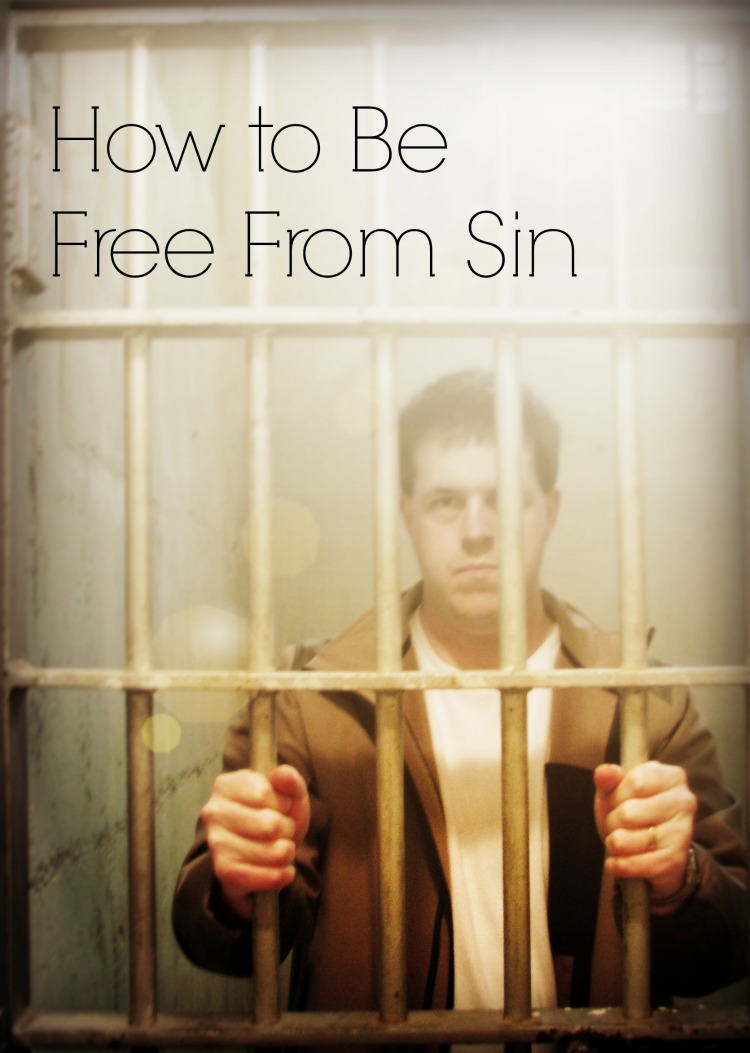 Sometimes these falls can be so demoralizing that it is easy to wallow for a while in sin and despair before finally picking ourselves up again. We may beat ourselves up, hoping that if we feel bad enough about our sin, maybe next time we'll think twice. Then, sooner or later, we make the choice, "I'm never going to do that again. I'm never going to go down that dead-end road…" But we find ourselves staring at that old familiar dead-end sign sooner or later.
What is the answer? Before we can answer that question, perhaps the better question to ask is, "What is the problem?" Is the problem that we didn't try hard enough? Is the problem that we don't fear God enough? Is the problem that we don't hate our sin enough? Is the problem that we don't love our wives enough? Is the problem that we don't "corral our mind" quickly enough when we see temptation?
All of these "answers" simply amount to "try harder" next time. You know what? That will never work. It just doesn't work that way! There is a higher law than, "Try harder!"
You can't stop sinning by trying to stop sinning
I hate to break it to you but your willpower amounts to nothing when it comes to fighting a spiritual war against and enemy you can't see and who has been successfully tempting men in their hour of weakness for thousands of years.  You can't beat the devil, but the Holy Spirit in you can!
The answer isn't that we try harder the next time we are tempted. If you are fighting a spiritual war, then it is God's Spirit that avails. If you are disappointed in you when you fail, it was your strength you were relying on. But let me say again, it is not man's strength that conqueror's men's struggles.
The Bible says that if we walk in the Spirit, we won't carry out the desires of the flesh (Galatians 5:16), that by the Spirit we put to death the deeds of the flesh (Romans 8:13). It is not by might, nor by power but by My Spirit, says the Lord (Zechariah 4:6). You aren't the one to win this. God's Spirit in you gives the victory. So the path isn't to learn how to stop sinning but how to start to walk in the Spirit.
God's love perfected in us
The devil has duped us into thinking that we'll walk closer to God if we get free from sin, but the truth is that we'll walk free from sin if we walk closer to God. We feel like it is our job to clean up our act and that God doesn't really accept us until we do. But what does the Bible say? How do we walk in righteousness? How do we keep God's word? "But whoever keeps His word, truly the love of God is perfected in him. By this we know that we are in Him" (1 John 2:5). The power to not sin, the power to keep God's word, doesn't come by being perfected in the fear of God. It doesn't come from being perfected in mighty willpower. The power to walk free from sin comes from God's love being perfected in you! The loving kindness of God leads us to repentance (Romans 2:4).
Sin-free living is byproduct of God's might in us. What is God's desired might? That you be strengthened with might through His Spirit in the inner man so that you can be rooted and grounded in love, to know the love of Christ which passes knowledge so that you may be filled with all the fullness of God (Ephesians 3:16-18).
Ministry of Reconciliation or Condemnation?
Paul was a habitual sinner and concluded that wasn't even him sinning, but sin living in him (Romans 7:17). As far as God is concerned, this sin wasn't committed by you but by some dead guy. As God is concerned, sin is a settled issue. The Bible warns about the difference between condemnation and reconciliation: from now on, no one should regard you according to the flesh but according to the new creation you have become in Christ (2 Corinthians 5:16-21). You don't need someone to call you out on sin as much as you need someone to call you up to who you truly are.
The prodigal son came home when he came to himself—to his true identity as a son. God isn't imputing sin to you any longer and has made you the righteousness of Christ. You won't be declared more righteous in heaven than you are right now because you can't improve on perfection. God's perfect Spirit in you is your only righteousness before the Father.
So what ministry is educating you: the ministry of reconciliation or of condemnation? Are you walking in love with God or spending your energy trying to not walk in sin? Are you walking in who you are in Christ or identifying with the old dead man?
The love of God, the grace of God, your identity in Christ—these are the tools that will give you true victory over sin. Let these become your pursuit and you will quickly begin to experience the life abundant that is ours in Christ.