"This year will be the year." How many times have you uttered that as you woke up on January 1? How often can you say it actually was the year?
You are likely inundated with strategies on how to make this year successful. January can be full of useful tips, steps, and yes, there is an app for that, to keep you on track to accomplish your goals this year. So, instead of adding to that chaos, here are four simple words.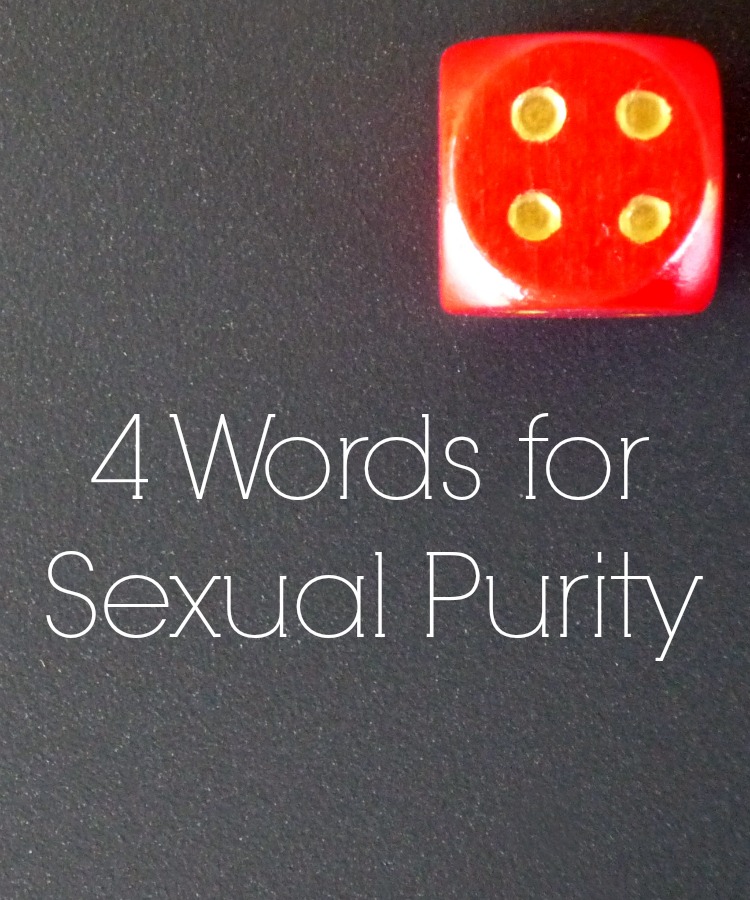 In your fight to protect your marriage, your family, your children, or yourself from the onslaught of sexual attacks, remember these four words.
1. Flee
It is interesting that, in Scripture, we are never encouraged to tango with sexual temptation. We are never encouraged to analyze it or to enter a stare-down with it. We are told to flee. Run. We fall into the trap, sometimes, of believing our job is to beat temptation when we should actually be staying one step ahead of it, trying to outrun it.
2. Walk
We are a very impatient people constantly satisfied by instant gratification. That is why pornography will outrank the gym every time. We do not tend to seek out processes. We want formulas. We want a one-two-three plan that makes us wake up on January 2 completely porn free, madly in love with our spouses, and never tempted again. That is not how this works.
This is a choice—a choice you make on January 1, and again on January 2, and again on January 3, and every day after that. It is a choice you will likely have to consciously make every day for the rest of your life. There is no fast track to freedom, there is only the choice to walk in the Spirit.
3. Admit
This is not the honesty that answers "yes" when someone asks if you have fallen. This is the honesty that refuses to live like you have not. This is the honesty that is OK with being frayed around the edges. You are a journey in progress. Just like one day at the gym does not make you an expert at working out, one day of freedom does not mean you have it all together. You will have good days and you will have bad days. We all do.
Sin thrives in the secrecy of perfection. The quickest way back to where you came from is to lie about how tempted you are to go back there.
4. Commit
To your wife. To your husband. To your kids. To your parents. Not just a commitment to the battle to protect them, or to fight your own battles for their sakes, but a commitment to them. Be committed to relationships, to investing in those around you. Know them. Love them. If they are running, pursue them.
Purpose to take your journey one step—one day—at a time. If you fall, whether it be on March 27, August 11, November 1, or January 5, get up and keep going. Fight the small battles and rejoice in the smallest victories. Stay in the fight and take it one day at a time.
Photo credit: rvoegtli