At the beginning of the month we got a comment from April, a concerned wife. Since being married, she's found proof of his porn use a number of times. We asked Jason Martinkus, the President of Redemptive Living, to respond. 
April writes:
My latest struggle, though, is the constant searching. When I get home from work before he does, I scroll through his computer and e-mail…whatever I can look through to try to find where he has fallen. I don't know if I think it will make me feel better to know exactly what is going on. I have only found proof twice, but thoughts still flood my mind. All day I face the battles, wondering what he has seen, how deep his exposure goes, and if he has ever been involved with anyone online or elsewhere. I cannot help but wonder if anything has been hidden from me, even though there's pretty solid proof that there isn't.
It's this distrust that scares me though. I don't want to not be able to trust him. He even mentioned how me looking through his computer had caused him to stumble. I'm afraid of what might come of this. I don't have solid hope that his struggle will stop. We are making positive steps, but how can I fully trust him again when I don't have solid feelings that he will stop? I'm so afraid to get hurt again.
Is it harmful for me to be looking through his computer and monitoring him? I guess I don't really know. To me, not seeing anything feels good, but finding what he has seen hurts so deeply. Yet, I keep desiring to look, wondering just how deep it goes and what he is looking at. I am simply lost.
Hi April,
First let me tell you that you are not crazy. So many wives feel crazy when they suspect something is going on but cannot put their finger on it. Your gut tells you there is more to the story but the data has only shown you these few instances. These few instances are enough. Once was enough.
Second, you need to know that this is not your fault. Nothing you could do or say – lose weight, stop nagging, have more sex or have different sex – would matter. This is an issue in his heart and his mind; it is not about you. It is not because of you or in spite of you. His comment that your snooping has "caused him to stumble" is flat wrong and is blame-shifting. Nothing you do can "cause" him to stumble.  It is not your fault.
I made the mistake of blaming my wife for my addiction and it did incredible damage to her heart.
There are a couple of things that may be helpful for you. The spying or snooping is fear-based and is about protecting your heart. Being able to look through everything makes you feel like a babysitter, but it also gives you some semblance of control. His sin feels very out of control. The fear of your heart being stomped on again is valid and justified. I repeat, your fear is warranted.
The spying, however, does you no good. It does not foster trust in your marriage. It only fosters suspicion. It is important to realize that trust building is not your responsibility; it is his.
He should be willing to have an open door policy. You should be able to ask any question at any time while expecting a humble, gentle response. He should be willing to sit down at the computer with you, walk through the history and explain any questionable websites. He should be able to account for all online activities. If he is unwilling to have this open door policy or is defensive, you can assume he is guilty of acting out again. Basically what he is communicating to you is this: "Protecting myself from feeling guilt and shame is more important than protecting your heart and helping you feel secure in our marriage."
I urge you to decide that enough is enough and that more help is required. Seeing your pastor, a recovery leader in your church, or a counselor is the logical next step for him and the two of you together. He needs help and cannot do this alone. You also cannot do this alone and it would be incredibly beneficial for you to connect with a support group or, at the least, another wife who has been through this.
Finally, know there is hope! There can be a day when you trust that your husband is living with integrity, honoring you with his mind, heart and hands. There can be a time when you don't feel the temptation to spy on him, because you can trust that he'll humbly honor any question you ask and will eagerly answer you. He doesn't have to walk around with this shame and guilt any longer and can truly be free to love and serve both God and you!
. . . .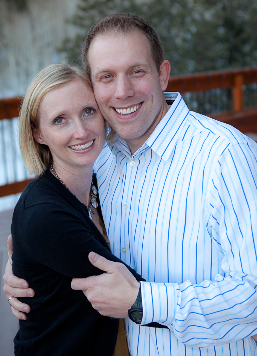 Jason Martinkus is the President of Redemptive Living, a Denver-based counseling and speaking ministry dedicated to helping men with sexual integrity issues. After sexual addiction almost took his life and marriage, Jason was called to help other men. He received a Bachelors degree in Finance from the University of Oklahoma. God called him into ministry and back to school where he received a Masters in Counseling from Denver Seminary. Today he is the national speaker for Every Man's Battle.