In 2008 we launched the pureJUSTICE summer internship for college students. This eight-week, paid internship focuses on developing young leaders as advocates for purity and justice through spiritual formation and professional development. They spend the summer working with pureHOPE staff to research the issues of pornography and sex trafficking, to explore the nature of justice and its relationship to purity, and to develop resources and relationships for the purpose of equipping and mobilizing the Christian community to pursue sexual purity and oppose sexual exploitation.
Personally, I continue to be encouraged and amazed by the young people who come through our program. We receive applications from deserving students from across the country, and the interns we have hosted all have exhibited keen intellects, emotional maturity, and spiritual hunger that mark them as true servant leaders. It is a privilege to know that our ministry has sown into these men and women who already shine and are leading many into righteousness (Daniel 12:3).
This summer, Christie Arnold (University of North Carolina), Mary Ann Jiang (Ohio State), Anny Lee (College of William & Mary), and Ana Stutler (Calvin College) served together as our third class of interns. A portion of their work is embodied in the content being posted on Breaking Free during this Justice Week, the result of our valued partnership with the Covenant Eyes team.  We hope you find the ideas and information challenging, inspiring, and useful.
The work of our interns over the years has contributed to several resources available to you and your church or small group.  Our white paper Exploited: Sex Trafficking, Porn Culture, and the Call to a Lifestyle of Justice lays out our vision for the church doing justice and pursuing purity.  To equip yourselves for that pursuit, our Bible study, The pureJUSTICE Journey, leads participants through Scripture to discover what God says about sex, pornography, and sex trafficking.
Check out these and the other resources highlighted this week to get equipped to advance the gospel in this exploitative age.
. . . .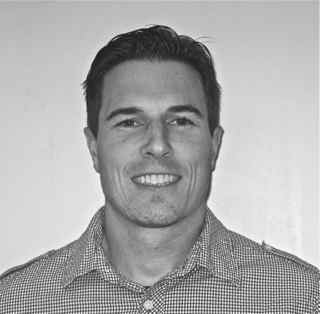 Noel Bouché is the Vice President of pureHOPE. His work focuses on developing strategy and building partnerships with various organizations, churches, and individuals across the nation. He speaks regularly on the topics of Christian sexual ethics, prudent technology use in the mobile age, and the nature of and connections between pornography, prostitution, sex trafficking, and other forms of commercial sex.  He also directs the pureJUSTICE summer internship. He received his law degree with honors from The University of Texas School of Law, and his undergraduate degree from South Dakota State University.