by Noel Bouché
There are many ways to get involved in opposing pornography, prostitution, and sex trafficking—but the first step is a matter of the heart. Until we are walking in a lifestyle of prayer, understanding, and resolve, our engagement with the issues will necessarily be limited. Once we are grounded in the justice lifestyle, however, a kind of flywheel effect can take root that consistently increases our intimacy with God and the effectiveness of our engagement with our world.
Here are some practical steps to cultivate a justice lifestyle:
PRAY
Commit to "51:58" prayer: 30-days of praying through Psalm 51 for purity and Isaiah 58 for justice.
Pray for the veil to lifted from the church's eyes so we can clearly see the link between pornography and sex trafficking, and collectively take action to seek justice, do righteousness, and minister with compassion to those who have been ensnared by the commercial sex industry.
Pray that the church would be strengthened to reject a culture of self-indulgence and individualism, particularly with respect to the Internet and media consumption, and would instead embrace a culture of authenticity and accountability (Hebrews 10:23-25).
Pray for the rescue, deliverance, healing and restoration of victims of sex trafficking in your own community and throughout the world.
Pray for the brave and dedicated individuals—law enforcement officials, investigators, activists, and volunteers—who work tirelessly in the face of great darkness and danger to rescue and restore innocent women and children across the globe suffering from abuse and exploitation in the commercial sex trade.
Pray for revival in the hearts and minds of God's people, that we might hunger and thirst for justice to roll like a flood and righteousness like an ever-flowing river (Amos 5:24), bringing freedom and healing to many caught in spiritual and/or physical bondage.
UNDERSTAND
Educate yourself biblically and on the issues of pornography and trafficking. A pureJUSTICE Bible study is in development. In the meantime, you may choose to do a Bible study like Not for Sale's Set the Captives Free. You can also set up news alerts on sex trafficking and review fact sheets and resources like the "Rescue & Restore" webpage provided by the Department of Health and Human Services.
RESOLVE
Persevere in a commitment to repentance, confession, and authentic community that provides the encouragement and accountability needed to do justice with "clean hands and a pure heart" (Psalm 24:4). Install Covenant Eyes software and use the activity logs to go deeper with accountability partners regarding porn, sexual content, temptation, and the need to keep ourselves "unstained by the world" (James 1:27). Reject self-indulgent sexualized culture and do not partake of its "delicacies" (Psalm 141:4).
ENGAGE
Educate others about the harm of commercial sex—pornography, stripping, prostitution, trafficking. Get involved with others who are engaged in anti-trafficking work, locally or globally. Start a pureJUSTICE chapter on your college campus or in your area. Contact representatives of your local Rescue & Restore coalition (check here for one near you). Volunteer at local shelters/programs for survivors of trafficking/prostitution. Support state and federal legislation criminalizing human trafficking and allocating funds for victim services.
. . . .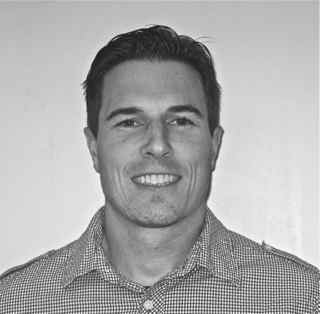 Noel Bouché is the Vice President of pureHOPE. His work focuses on developing strategy and building partnerships with various organizations, churches, and individuals across the nation.  He speaks regularly on the topics of Christian sexual ethics, prudent technology use in the mobile age, and the nature of and connections between pornography, prostitution, sex trafficking, and other forms of commercial sex.  He also directs the pureJUSTICE summer internship. He received his law degree with honors from The University of Texas School of Law, and his undergraduate degree from South Dakota State University.