The pornography industry has permeated the American culture at a speed that no one could have imagined over the past ten years. With the introduction of cybersex, the devastating consequences are now playing out through escalating cases of sexual addiction, marriages failing, and careers collapsing; consequently, a generation of young people are numb to a sex- saturated culture—a generation lost without tools to navigate their way. Millions of young people are being victimized and robbed by an industry that understands the powerful grip of its alluring commodity.
Dr. Patrick Carnes, a leading national expert and author on pornography addiction, warns that America has a "social tsunami" coming. This first generation that has grown up with the Internet is now trying to form marriages, and some are finding they're handicapped in their ability to form true, lasting intimacy within their relationships due to long-term exposure to pornography. Headlines are now being filled with the names of high profile individuals whose lives have spun out of control due to uncontrolled sexual appetites that are acted out in very destructive behaviors. It is critical that a concerted effort be made (on a global level) to confront a potentially crippling force that threatens the psychological, emotional, and physical health of the next generation.
AWARE is a nationally recognized youth development program that has pioneered an educational model to help educate young people about the potential risks associated with the use of pornography. Our mission is to educate teens on how to avoid high risk behaviors that can jeopardize future goals. In turn, teens are empowered to make healthy choices that result in teens reaching their dreams and hopes for their future.
Our program, Illusions – Uncovering the Truth About Pornography, has been launched in public schools throughout SW Washington and is now one of the most requested presentations AWARE has to offer. It began in 2004 when one teacher shared with us the destructive behaviors her son was experiencing due to his porn/sexual addiction. She was emphatic about the need for someone to start addressing this societal issue, especially with young people. It was soon evident that this struggle is now widespread and teens need to be educated about the potential harmful effects. This program has been marketed and distributed to other youth programs in the US along with requests from youth programs outside the US. We have, however, just begun to skim the surface at addressing this social cancer.
AWARE believes that knowledge is power, and teens deserve vital information that can protect them from a life-long struggle of broken relationships and heartache.
To order Illusions or learn more about our programs, please visit www.IllusionsProgram.net.
---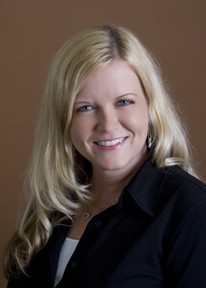 This post is by AWARE's Program Director, Tammie Honeycutt. Tammie graduated in 2002 from Concordia University with a degree in Management and Communications. She's been a volunteer for Boys and Girls Club of America, Self-Enhancement, Inc., and her home church. Most of her experience comes from insurance claims administration after working for one of the nations top insurance companies for 9+ years. She is married to Duane and has five children.