Covenant Eyes Radio – Episode 57
Covenant Eyes accountability software is a powerful tool to use to be accountable to others about where we go and what we see online. But biblical accountability is more than just a willingness to talk about your struggles and sins. Being an accountability partner is more than just being willing to listen. It is also a willingness be an instrument in the Holy Spirit's hands to make someone else more like Christ.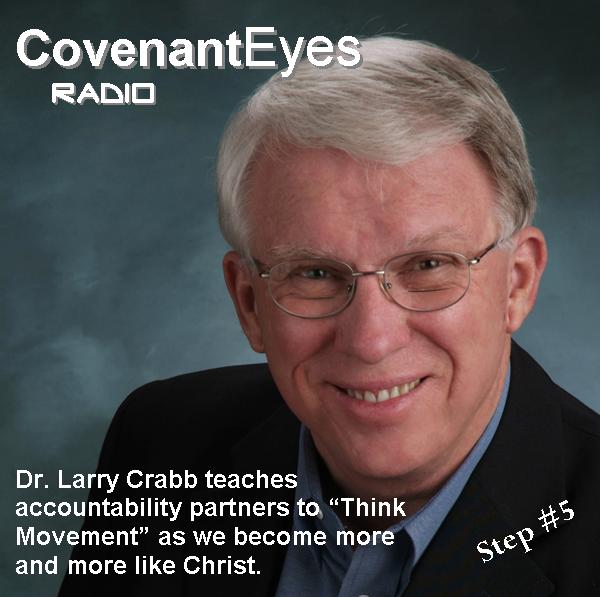 Today's podcast is the last portion of our conversation with Christian psychologist Dr. Larry Crabb. In his book, SoulTalk, Dr. Crabb talks about what he calls the five dance steps of redemptive Christian conversation. In this series of podcasts Dr. Crabb has been elaborating on these steps to equip accountability partners to deepen their relationships.
This week Dr. Crabb talks about the fifth step, "Think Movement." Fueled by the hope we have in the gospel, we think movement for one another by encouraging each other in the cycle of spiritual formation. This is a cycle of real repentance and bold faith in Christ, the cycle God uses to make us more like Christ.
Listen to more of this interview: Intro, Step 1, Step 2, Step 3, and Step 4
Listen to more Covenant Eyes Radio on iTunes
Music for today's podcast is "Holy is the Lamb" by Chad Markley