Our friends in the White Collar Sideshow were recently featured on the cover of Hard Music Magazine. We continue to hear stories from the road about how they are helping people entrenched in secret sin, like pornography addiction.
Hear more of T and Veronica's story:
White Collar Sideshow does a great job telling people about Covenant Eyes and how accountability software can help you break free from pornography. T just sent me images of the postcard they give out at their shows. Thanks, T and Veronica, for all the work you do!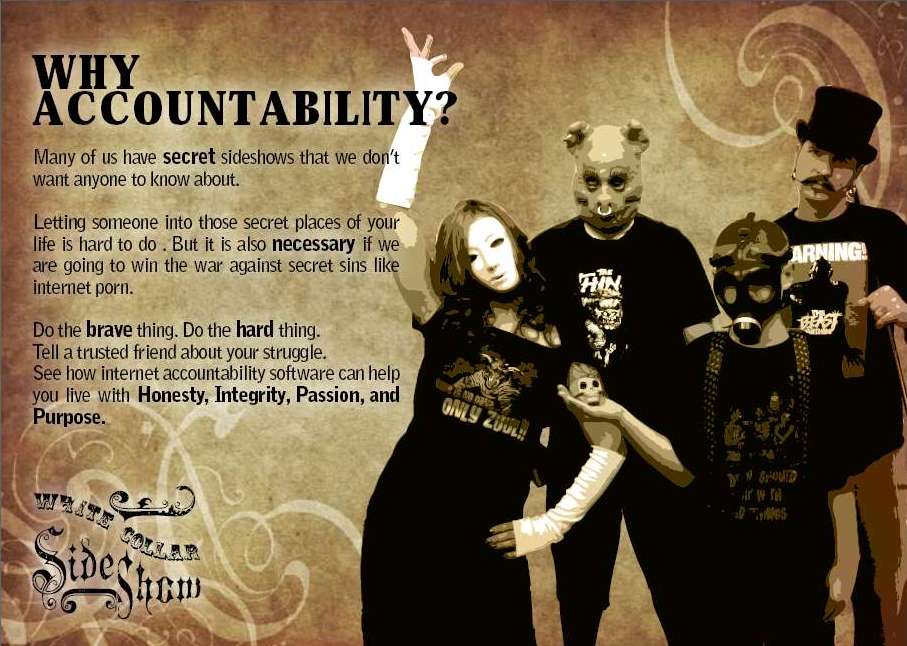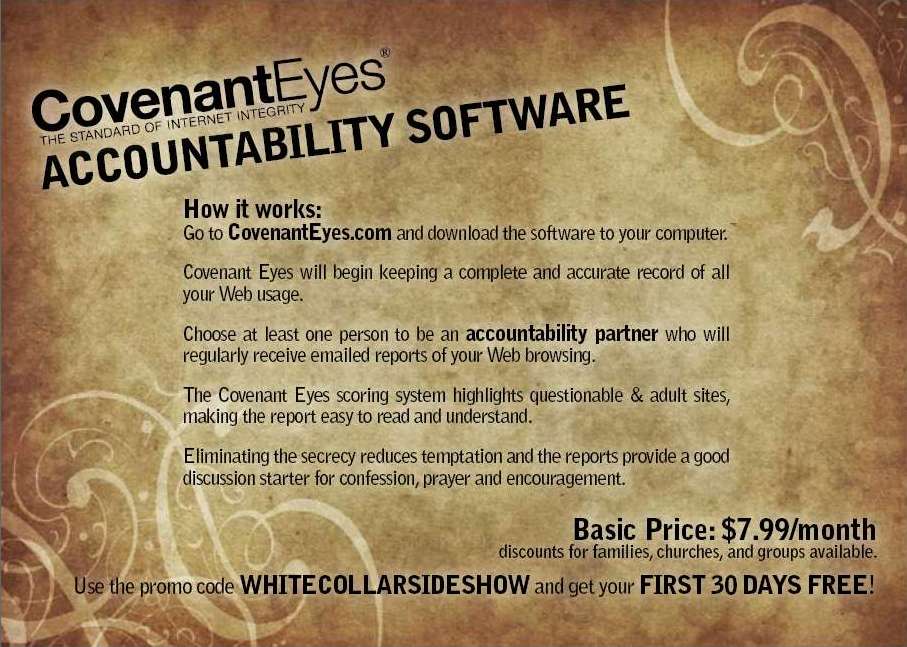 This month they will be playing many shows, but will be making a special weekend stop in Maryland for a conference called "The Unified Underground." This is a 3-day event that purposes to unify Christianity's largest underground "subcultures," such as Punk, Goth, Metal, and Hardcore communities. It is being sponsored by Youth for Christ.