"Envy Him": Unfulfilled masculine development
The means by which a man struggling with same-sex attraction can begin to reduce his level of addiction to pornography is by identifying what qualities he finds attractive in other men. Those qualities are parts of the attractive man that the struggler is attempting to claim for himself via his attraction.
I find most men wanting the characteristic of confidence. The scene often described by my clients is in a restaurant where a man and woman are sitting at a table enjoying themselves. My client is attracted to the man who is calm, easy-going, and confident of himself enough to be with a woman. He relates to the woman as she admires the attractive man and seeks his undivided attention.
The goal is to identify these characteristics that the struggler wants for himself and realize that these represent very real unmet needs. For example, to be attracted to a confident man is to desire our own personal confidence. Personal confidence or masculine confidence is the need. In other words, we can say our needs are being expressed through our attraction. The reduction of pornography can be achieved when we identify our root need and learn to have it filled in a healthy way. A healthy fulfillment is to be in inclusive, accepting, and uplifting relationships that are non-sexualized.
Same sex pornography is the fantasy of a man needing an attractive man to complete the user of pornography as a man. I often ask these men what they enjoy most about pornography. Their answer is that when they view pornography they feel accepted. They feel they are in the company of someone like themselves, someone who truly understands them and therefore feels acceptable.
The root of this need to be accepted as a man begins in childhood. While I will not delineate the causations of homosexuality, a large percentage of men were rejected by their father at a young age. That rejection created a wound that these men have been attempting to heal through the approval and love of other men since childhood. When we can reconcile the issues that caused a boy to be rejected and therefore stuck in his development stage as a boy, then we will often see the need for pornography to decline. This is truly dealing with the roots of pornography.
What is reconciliation? Reconciliation takes on many forms. Sometimes it is talking about the pain for the first time to a trusted person, forgiving someone, confronting a father with the way he has wounded his son, etc. Reconciliation is different for each person.
Going beyond Addiction
Men go beyond addiction when they make a conscientious choice to move from the addictive cycle that repeats itself to deliberate choices to develop their masculinity. Take confidence or example. When we grow in personal confidence our draw to men will be reduced and the need for pornography will be reduced.
But how do we grow in confidence? One can often go back into the past of men and ask "what were the experiences of life that deflated my confidence?" One man told me that whenever he attempted to help his father mow the lawn, his father criticize him if he did not complete the work perfectly. After several occurrences the son lost his confidence in his ability to please his father. At that point he gave up on pleasing men because it seemed to be impossible. He generalized his experience with his father and concluded that all men would be impatient with him, and he would be unable to please them. For this man, he needed to speak with his father about how hurtful this situation was and forgive his father. He needed to forgive himself for not being able to perform to the standards of his father, which were unrealistic to begin with.
Another means by which a man can grow in confidence is to place himself in the company of men who will show him acceptance for who he is. The church is the intended environment God has established for this support. Unfortunately, the success of men in the Church (in caring for one another) is sparse at best. We need not throw the baby out with the bath water and give up, but rather choose men who are mature enough to be patient with the struggler and will focus on who he is rather than how well he performs. This can occur in less obvious contexts as well.
I had one client who had been trained as a culinary chef in New York. His culinary team of men was very inclusive and accepting of him, always encouraging him as part of the team. The team produced good work in a very stressful environment. This man concluded (at the end of his experience) that these men really cared for him, and he began to grow in his confidence as a man. This is real healing, and a great emotional memory to continually return to.
Healing takes on a new level of responsibility for the individual. Growing up and maturing means that we take responsibility to work toward resolving the damage done to us by others in our life. No one is going to come to us and make this happen, especially our fathers. While dad may be responsible for our pain, we are responsible to engage the process of being free from it. The struggler is the only one who can take control of change for himself. At this point we are then co-laboring with Christ to seek healing.
. . . .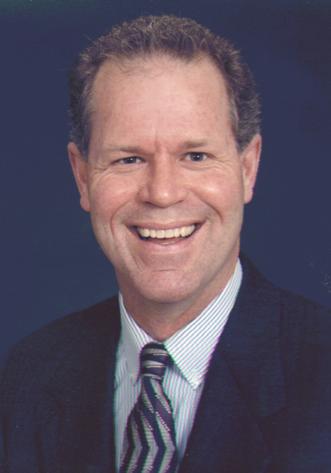 This post is by Robert Brennan, the director of Apokata Psychotherapy Services which is a professional network ministry of Exodus International and a professional psychotherapy service for those struggling with same-sex pornography and opposite sex pornography. He is a graduate of Western Seminary in Marriage and Family Therapy, and he regularly speaks to churches about recovery from same-sex attraction. He practices in San Francisco and Fremont California.