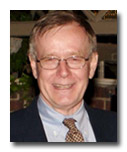 I highly recommend David Powlison's article, "Breaking Pornography Addiction" (part 1) and (part 2). Powlison speaks with a great authority on this issue. He is the editor of the Journal of Biblical Counseling, a faculty member at Christian Counseling & Educational Foundation, an adjunct professor at Westminster Theological Seminary, and an experienced counselor of 30+ years.
A few highlights . . .
Powlison's words simply drip with grace. He offers real hope to those who are caught in the midst of addiction to pornography. He points, without hesitation, to Jesus as the one who comes "mercifully and firmly" to the one who cries out to Him for help.
Powlison calls addicts to a renewed imagination, a fresh vision of Christ and His mercies. He quotes Antoine de Saint-Exupery: "If you want to build a ship, don't drum up people to collect wood, and don't assign them tasks and work, but rather teach them to long for the endless immensity of the sea." Powlison calls readers to a biblical vision of the immensity of God.
Most important to Powlison's article is a call to examine the deeper sins beneath our addictions. Pornography addiction can be dizzying, and many who fight it see only their addiction. Powlison calls people to see the addiction as a symptom of deeper sinful desires that dominate our lives. He gives practical guidelines about how to do this and then compassionately calls the sinner to turn to Jesus.