"[E]nding this crime so monstrous is not a political issue; it is an American imperative, and a human responsibility. This is why there are still modern-day abolitionists. And this is why the rest of us should join them." – Ambassador Richard Holbrooke
Sex trafficking is when someone is "coerced, forced, or deceived into prostitution" or maintained in prostitution through coercion (Trafficking in Persons Report, 2011).
Porn: Feeding the Demand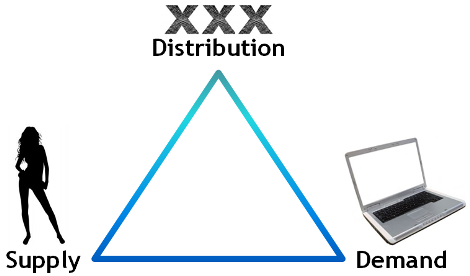 Like all economic crimes, sex trafficking works within a system of supply-distribution-demand, but it is the demand that drive the market for sex.
Laura Lederer, former Senior Advisor on Trafficking in Persons for the U.S. State Department, thinks this is a vital connection. "Pornography is a brilliant social marketing campaign for commercial sexual exploitation," she says. Not all (or even most) pornography is created by traffickers. But a key ingredient to commercial sex is the belief that people (women especially) are sexual commodities, and Internet pornography is the ideal vehicle to teach and train this belief.
Live Webinar Today
Today we are hosting a free online seminar, Sexploited,  at 10:30am (EST). Register now. Learn more about how porn leads to sexual exploitation.
Webinar panelists include:
Laura Lederer, former Senior Director of Global Projects in the Office to Monitor and Combat Trafficking in Persons at the U.S. Department of State
Jan E. Meza, ex-porn actress
Noel Bouché, Vice President of pureHOPE