14 day free trial.
#FriendGoals
Love is worth it.
#MarriageGoals
A porn-free home.
#WifeGoals
Defeat Porn. Together.
Covenant Eyes is designed to help you and those you love live free from pornography.
Partner up to
Defeat Porn
The Covenant Eyes app tracks activity on your devices. The Victory app shares your activity feed right to your ally's phone.
Life-Changing
Conversations
Through meaningful conversations, your allies will be there to pick you up when you fall down and cheer you on when you succeed.
Break Bad Habits
for Good
With the help of your allies, you can soar to new heights both online and offline and say goodbye to porn forever.
You win. They win. Porn loses.
You'll get a 14 day free trial. Your friend gets an account credit.
Porn gets nothing.
Start Your 14 Day Trial
HOW IT WORKS
2 Apps, One Simple Path to Victory
The Covenant Eyes app monitors your activity. The Victory app does everything else. It's that simple.
Play Video to See How It Works
Where the technology happens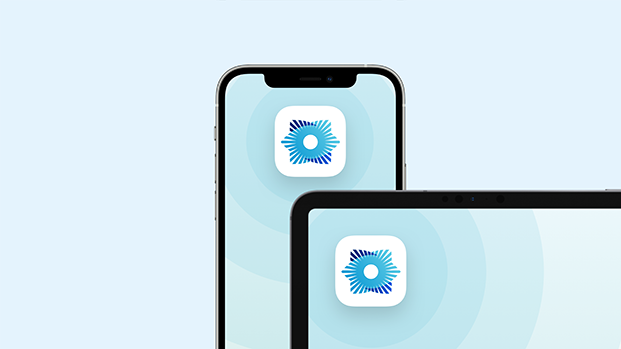 Covenant Eyes
Sensor App
The Covenant Eyes app allows you freedom through transparency. The app sits quietly on all of your devices, monitors your screen activity, and provides protection through blocking. Install this on all the devices that need to be monitored.
Goes on all of your devices
Uses Artificial Intelligence to scan for concerning activity
Provides access to filtering for additional protection
Where the accountability happens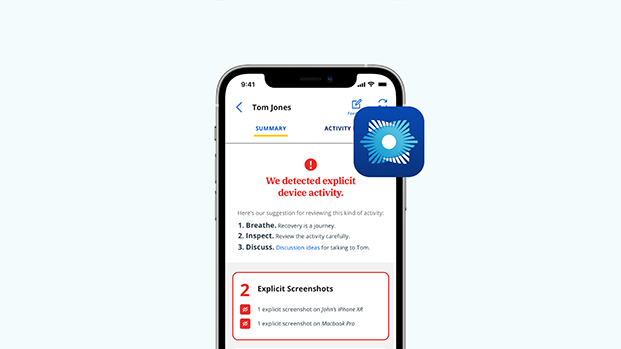 The Victory App
Companion App
The Victory app delivers an easy-to-use activity feed and alerts if concerning activity is detected. Specially curated courses are also available right from the app to help both you and your ally along your journey. Install this to view device activity, receive alerts, and access courses.
Easy-to-Use Activity Feed
Activity alerts and check-in reminders
Specially designed mini-courses to help you and your ally navigate the journey to quit porn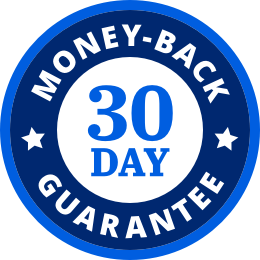 Find Victory. Try It Now.
30 Day Money-Back Guarantee
Sign Up Now
FEATURES
The Covenant Eyes Toolkit
If you want to quit porn and protect the ones you love, we've got the tools for you.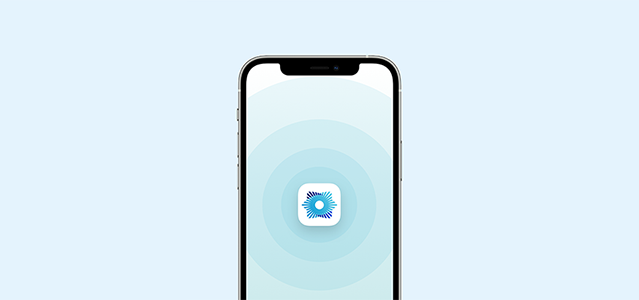 Monitoring
The Covenant Eyes app delivers powerful AI software that monitors your screen activity, bringing objectivity to your accountability conversations.
Full device screen monitoring on Android tracks activity in all apps.
In-browser screen monitoring on iOS tracks activity in Safari and the Covenant Eyes app.
Full device screen monitoring on desktop computers.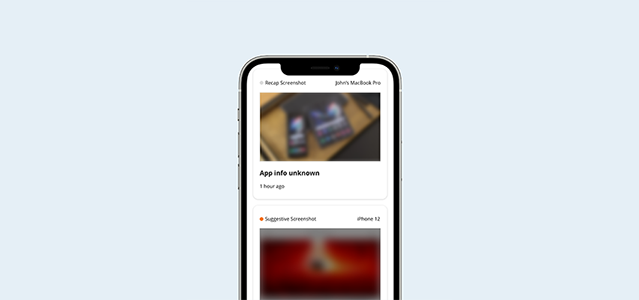 Activity Feed
Activity is rated, then explicit and suggestive content is flagged for review on your activity feed within the Victory app.
A scrollable, filterable feed of device activity and information is available in the Victory app.
Our 3 class rating model uses patented AI to determine if content is explicit, suggestive, or clean.
All content in the activity feed is blurred by design and secured with AES 256-bit encryption to protect user privacy and ally integrity.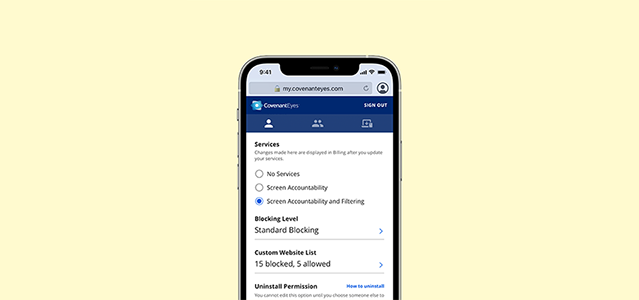 Blocking
Filtering out explicit content is an important part of preventing and overcoming porn use.
Clean Browsing-powered domain blocking eliminates millions of explicit websites.
Custom block and allow lists give control over what is filtered.
Safe Search protects all major search engines and locks in YouTube Restricted Mode.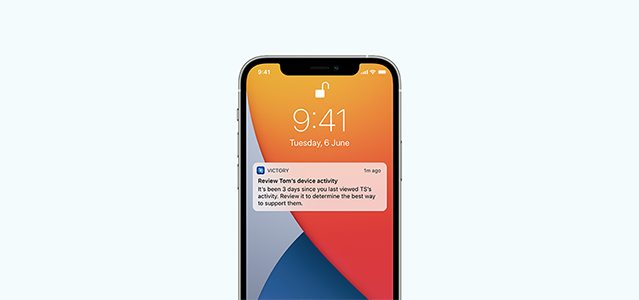 Alerts
Gain additional strength and peace of mind with check-in reminders and activity alerts.
Activity alerts deliver quick notifications if explicit content is accessed.
Allies can set check-in reminders.
Peace of mind knowing if concerning activity is detected, allies will be notified.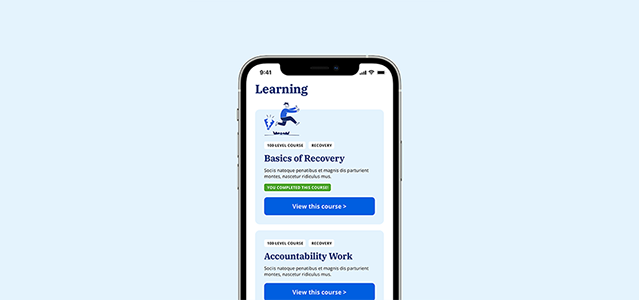 Learning
Gain access to specially created mini-courses designed to help in the journey to a life free from porn.
Learn how porn affects our neurology and the psychology behind habitual porn use.
Understand the power of accountability and how to support others in their journey.
Discover other important topics that everyone needs to know in the journey to quit porn.
We Cover These Major Platforms
Whatever platform you love, we've got you covered.
iOS*

15.1+

MAC

10.12.1+

ANDROID

7.0+

WINDOWS

7+
Due to Apple restrictions, Screen Accountability is only available in Safari and in the Covenant Eyes app.
Screen Accountability is currently unavailable for Chromebooks, Kindle Fires, and Smart TVs.
Real-Life Success Stories
4.7 stars on Google Play, a 4.3 App Store rating, and thousands of verified reviews.
53,000+
reviews
"…The strategy of accountability is right on, and I am glad that now I have people around me to help me grow up in such a delicate area of my life. Thank you again!"
Covenant Eyes Member
"…the customer support is amazing. They answered within minutes and walked me through how to adjust settings so the software was more compatible with my iPhone."
Covenant Eyes Member
"The accountability that Covenant Eyes provides helps me in my desire to honor God."
Covenant Eyes Member
"…Covenant Eyes has helped me stay on the right path and given my wife the confidence to trust for the first time in our marriage. So blessed to have this software!"
Covenant Eyes Member
"We belong to the Light. Covenant Eyes has done more for my faith than I ever imagined. Every Christian man should use it!"
Covenant Eyes Member
"I wouldn't have been able to make it without this app and the team behind it. During my darkest times, they helped provide a way out. To anyone who's considering: just try it out, and I promise you won't regret it."
Covenant Eyes Member
"I love this app… Covenant Eyes keeps me accountable, and that gives me peace. Thank you for what you do; this is the most important app I have!"
Covenant Eyes Member
"Changed my life. Getting CE on my devices was a very crucial part of my recovery from porn addiction…"
Covenant Eyes Member
"Together with a firm, but gentle sponsor and the help of my Higher Power, I have stopped destructive online behavior. Thanks!"
Covenant Eyes Member
"Happy to have Covenant Eyes... it gives me what I need to keep me on track!"
Covenant Eyes Member
"I am deeply grateful for CE and the guardrails it provides for me as I battle pornography and sexual addiction. The most important way CE helps me is by empowering my ally to provide accountability and encouragement to me in my journey."
Covenant Eyes Member
As seen on: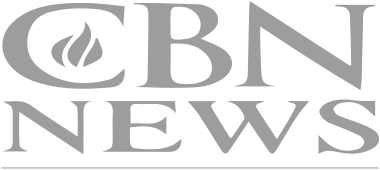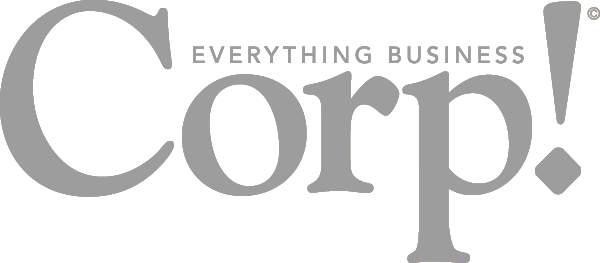 A Better Life Is Waiting.
Easy to Install
Unlimited Devices and Up to 10 Users
One Low Price of $17/Month
We've got a 30 Day Money-Back Guarantee, and you've got nothing to lose.
If Covenant Eyes doesn't help you in your fight against porn, cancel within the first 30 days and ask for a refund. Please see our user agreement for details.
Get Started
Never Fight Alone
Together Is Better