John Doyel, founder of 180 Recover Ministries and long-time writer for the Covenant Eyes blog, went to be with Jesus on March 4, 2022. Having found healing from sexual addiction himself, John was a fierce advocate for men in recovery. We are grieved to hear of his passing but are praising the Lord that John knew Christ and had devoted his life to serving Him.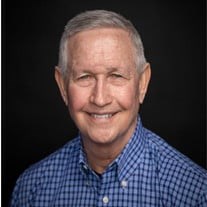 In 2009, John started 180 Recover. This ministry primarily provided online support and recovery groups for men seeking freedom from sexual addiction. In addition to his work with 180 Recover, John frequently wrote for Covenant Eyes and actively promoted our stance on accountability and community.
During my time working on the Covenant Eyes blog, I distinctly remember this about John: he was passionate about helping men find healing through the redemptive work of Jesus Christ. John didn't just offer a solution to overcoming sexual addiction; he built a path to the solution. He recognized the importance of having a relationship with God and used his ministry, 180 Recover, to guide men to freedom through prayer, community, and accountability.
On his website, John shared a message of hope that resounded with many:
"We believe that true and lasting healing comes from God and in Community. We know that He loves us and desires for us to live in sexual purity. All who are willing to come to Him can find healing and a breaking free from sexual addictions."
I always looked forward to John's blog posts and was often encouraged by his passion to write and spread a message of hope. No matter how busy he was, John was always willing to step up and write words of wisdom for our blog. His topic suggestions were intriguing to me and certainly impacted our readers. Here are a few of them:
John leaves behind his wife, children, and grandchildren. We lift them up in prayer during this difficult time and trust that God will continue to be their ultimate source of peace and hope. Thank you, John, for being a gracious, Christ-centered fighter in the war against pornography and addiction.