Gary Wilson passed away on May 20, 2021. Wilson was one of the world's foremost anti-porn researchers and advocates.  
In 2012, Wilson's TEDx talk called "The Great Porn Experiment" was posted and now has over 14 million views. He also wrote the bestselling book, Your Brain on Porn, and ran a website by the same name.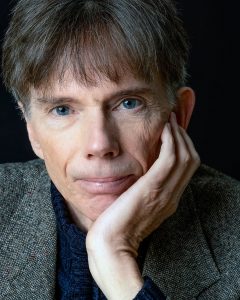 Gary Wilson's incredible breadth of knowledge about the harms of pornography and hard work as a researcher provided us at Covenant Eyes and many others with a wealth of scientific data to fight porn in the trenches.  Since it launched, his website has become the critical hub for academic research on pornography addiction, as well as the broader harms of pornography on individuals, relationships, and society. Covenant Eyes had the privilege of working with Gary when we created our free resource, RecoverED: 10 Days on the Road to Healing from Porn-Induced Erectile Dysfunction, for which he graciously lent his expertise.  
We thank him for his work.   
Covenant Eyes founder and CEO Ron DeHaas commented, "Gary was the artillery in many battles of an ongoing war. But more, we mourn the loss of a friend, a trusted counselor, a source of comfort." 
Joining many other combatants in the fight against pornography who grieve Gary's loss, our hearts go out to his wife, Marnia, and to his son, Arion. 
His legacy and work live on. Gary's website, YourBrainonPorn.com, remains a powerful resource for anyone looking to quit porn, as well as those looking to help others.  If you or someone you know has been affected by Gary Wilson's work, we encourage you to leave a comment at the memorial website www.GaryWilson.life. 
Image of Gary Wilson courtesy of yourbrainonporn.com.