Unfortunately, it's not uncommon for married men to look at porn. A recent survey found that 55% of married men say they look at porn at least once a month, and over a quarter admitted to looking at it several times a week.
Perhaps you're married to one of these men and you're asking, "I don't get it. I tell him how much this offends me. I tell him how much I hate it. Why doesn't he stop—at least for my sake, if nothing else. If he loves me, why does he hurt me this way?"
1. First, it isn't uncommon for men to compartmentalize their lives more than women do. To men, different parts of life—their work, their families, their hobbies—don't necessarily interact in their minds. They can more easily believe that one area doesn't have to impact the others areas. This is, of course, blatantly false, but it is common for men to think this way.
2. Another thing to consider is that there is likely a war of wills going on in your husband. On one hand, most men truly love their wives. On the other hand, they also like what porn does for them: it makes them feel alive, young, powerful, attractive, and adequate. Your husband probably wants it both ways: he genuinely hates the fact that this thing is causing a rift between himself and you, but he doesn't want to give up feeling alive, powerful, and so forth.
3. Porn use is also very addictive. We now know that it actually alters a person's neurochemistry much like drugs or alcohol do. And just like drug addiction or alcoholism, it can feel like slavery—a chosen slavery. A series of moment by moment choices have led to a habit which have led to a compulsion and now an addiction. In other words, their sins has made them sick.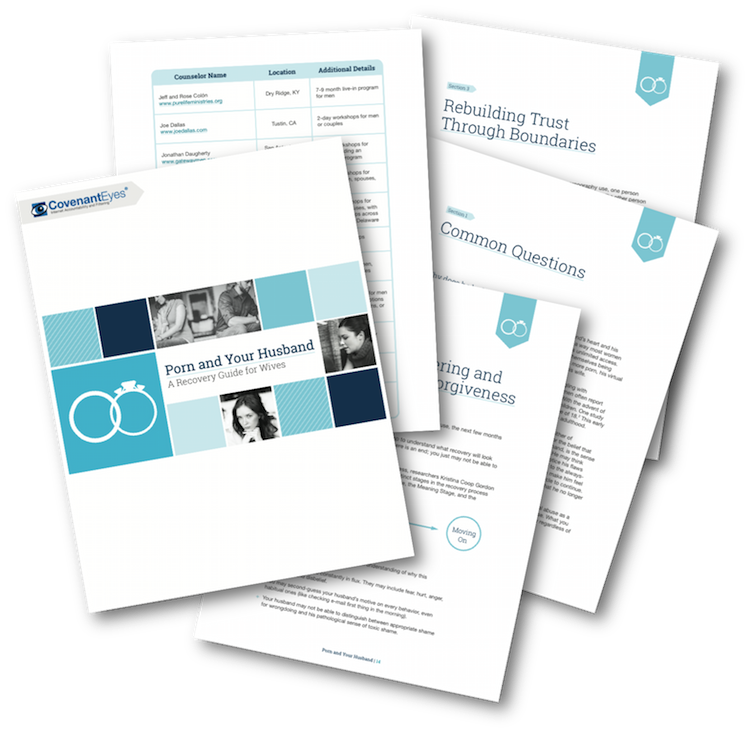 It's important to see the war going on in your husband. He needs help to overcome this, and he needs to get that help from others who have experience helping men like him. Yes, he loves you, but he also loves and is hooked on how porn makes him feel.
If you're coming to terms with your husband's porn use and you just don't know what to do next, please download the free guide, Porn and Your Husband.