Parents today don't have the privilege of avoiding a discussion about porn with their kids.
We get it. The idea of bringing up the subject of porn with your kids, especially your little kids, might sound to you like the most uncomfortable thing you can think of. Many parents we know would outright protest the idea: telling kids about porn is tantamount to robbing a child of his or her innocence.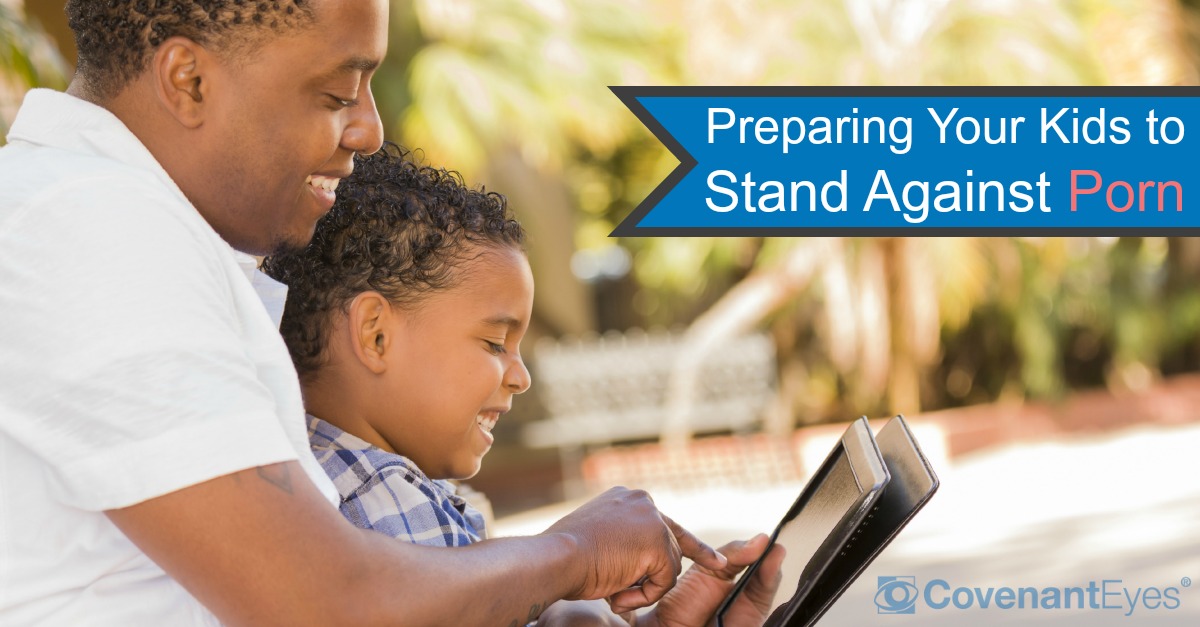 But do you know what really robs a child of innocence?
Porn.
More specifically, what really robs a child of their youthful naivety is when they are exposed to porn but they have no teaching or training about what to do with the images they are seeing.
Recently our CEO Ron DeHaas sat down with our friend Father Sean Kilcawley to talk about how to train kids to deal with porn.
Fr. Sean talks here about Good Pictures, Bad Pictures: Porn Proofing Today's Young Kids by Kristen Jensen, a read-aloud book that gives parents a CAN DO plan.
In a really simple way, Good Pictures, Bad Pictures explains to kids how our brains work. When we see pornography it activates our mid-brain—or what the book calls our "feeling brain." If we aren't careful, the more we watch pornography, the more our feeling brain begins to take over. Instead, we need to activate our prefrontal cortex—what the book calls our "thinking brain" right away: we need to take that initial thought and feeling captive.
C: Close your eyes
As soon as you see something that looks like porn, close your eyes, shut the laptop or turn off the computer, and walk away.
A: Alert a trusted adult.
Tell mom or dad or a trusted adult about what you saw.
N: Name it when you see it.
Label what you saw: "That's pornography." This activates our thinking brain: calling it what it is.
D: Distract your thoughts with something else.
Distract yourself with other thoughts: sing, read, play, or do something to get your mind off of it. Parents can help greatly in this regard.
O: Order your "thinking brain" to take charge.
Remind yourself (or have parents remind you) why pornography is harmful. Affirm to yourself or have parents affirm you made a great choice to turn away from it.
CAN DO Plan
What do you think? Is this a plan you could teach your young child?