Ten years ago, we were missionaries in the Solomon Islands, arriving at the goal of our ministry: finishing a New Testament translation in the Arosi language.
Ten years ago my husband Andy also had a pretty serious problem with Internet pornography. He described it this way:
"Porn was always on my mind—thinking about when my next opportunity to look at it would be. I would say I probably looked at it just about every day."
He had already tried, many times, to stop looking at porn on his own. He had prayed and asked God to take the desires away. He struggled for years. He got so frustrated that he finally gave up and quit trying to quit—all while working every day with Scripture as a Bible translator. Ironic.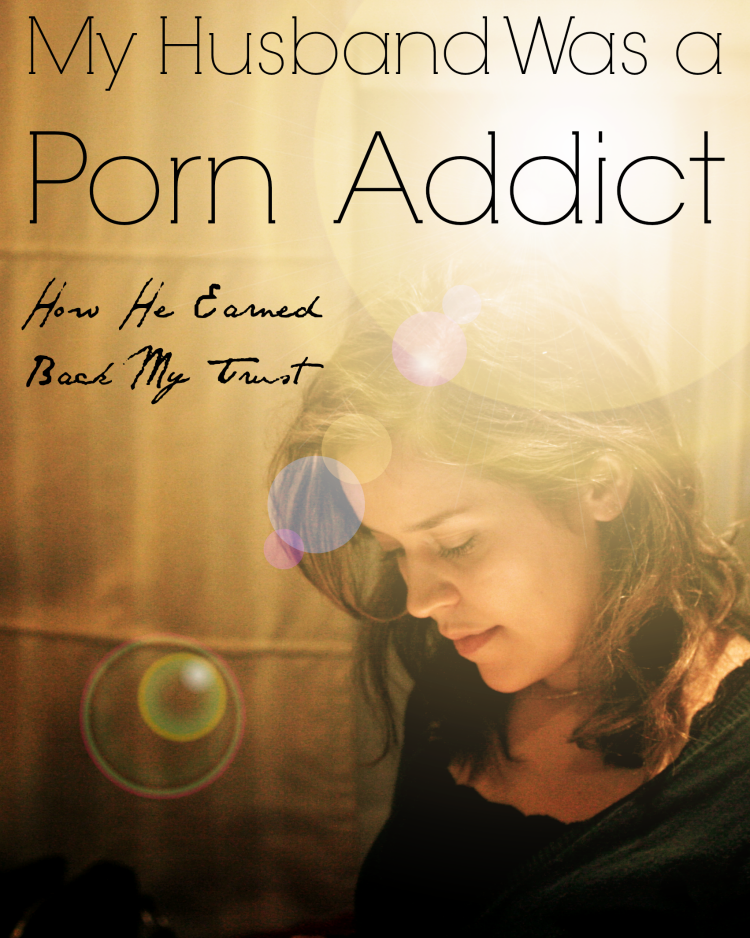 Getting Untangled from the Sin
But I know for sure that we are not the only couple in ministry facing this struggle. We love God, we want to do His will, answer His call, feed the sheep—and then there is the sin which so easily entangles us.
For us, getting untangled was a long and painful process. Our recovery took a couple of years and a lot of crawling over broken glass.
And I say "our recovery" because, while Andy needed to recover from addiction, I needed to recover from anxiety and clinical depression. It was a big old mess.
So we went to therapy and poked around in our pasts and got vulnerable with each other in a way we never had before.
We each dealt with our own stuff. Repented where we needed to. Forgave each other. Trusted again when it was time to trust.
We spent a lot of time together and made our marriage into something completely new and different.
Internet Accountability Makes a Difference
But when somebody asks us what to do when there's a pornography problem in their home, Andy will always, always, always say first: "Filter your Internet with Covenant Eyes!"
And he's right.
That's what you always do when you're trying to change a habit. You remove the temptation. Anybody who's going to diet after the holidays knows to get the junk food out of the house, first thing. It's a no-brainer. If there's chocolate in the house, we will eat it. Let's give the spinach and apples a fighting chance.
And that's what Covenant Eyes does. It gives us a fighting chance.
Covenant Eyes means that I don't have to be the Internet police. Our marriage would not survive that. Seriously.
You can't have a healthy marriage when one person is constantly checking up on the other person to make sure they are doing things right. What a nightmare!
On the other hand, you can't have a healthy marriage with a pornography habit in it, either. Also a nightmare.
The healthiest thing is when the person with the problem takes responsibility for their problem and takes steps to fix their problem. And Covenant Eyes has enabled Andy to do that. He has his buddies who get his report and who will talk to him if there's a problem. I love not being that person! God bless Covenant Eyes and his accountability partners.
LEARN MORE ABOUT INTERNET ACCOUNTABILITY
Purity for Our Teenage Sons
And when it comes to parenting and the Internet, I don't think I would sleep at night without Covenant Eyes. We have three teenage sons. They have friends. They have the capacity to stay up all night, and I do not. Somebody has to monitor the Internet, and at 3:00 in the morning, it can't be me.
Several years ago, one of our boys had a friend spending the night. We had Covenant Eyes on our computers, but we hadn't blocked YouTube. And our son's 10-year-old friend started searching for footage of naked women on YouTube. And our son sat there and said, "Oh, don't do that. My dad will find out about this." And the other little guy didn't think it was possible. He kept enjoying himself on YouTube.
But, of course, in the morning the Covenant Eyes report came. And later that afternoon, Andy had to call this kiddo's mom up and have a difficult conversation, with apologies for what he had seen at our house.
And then we blocked YouTube. Live and learn.
Sign up for Covenant Eyes
A Marriage Redeemed from Porn
Our story is a story of redemption. God's the redeemer, and He has been at work in the middle of a mess that I thought could never be OK again. And today, ten years later, it's better than OK.
God took that mess and that brokenness and made a miracle: the marriage I always wanted, and didn't know how to get. He used all kinds of ingredients in that miracle. Therapy and friends and good books and forgiveness—and Covenant Eyes.
They're not paying me to say that, either. In fact, we pay them. Every month. Gladly.
Because, for a fighting chance and peace of mind, it would be a bargain at twice the price.
Photo credit: jakobhans