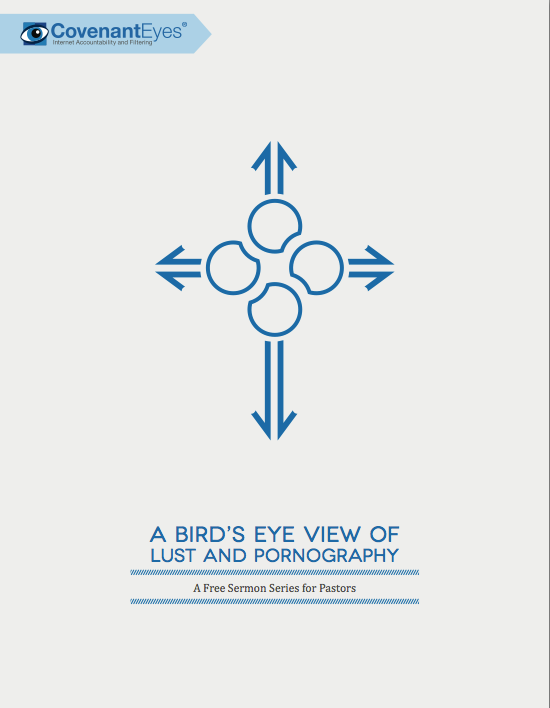 Truthfully, I've never been much of a fan of "canned sermons." Most pastors I know don't like them either. They are justifiably skeptical of another person's research and exegesis. Every pastor's presentation style is different.
However, preaching about lust or pornography in many churches can be difficult. There are many good questions pastors should ask about how to effectively preach on these topics.
For the pastors reading, I wanted to pass along a resource for your preaching and teaching: "A Bird's Eye View of Lust and Pornography."
This book consists of three sample chapters from the Covenant Eyes publication, Porn-Free Church: Raising up gospel communities to destroy secret sins. They were originally written as sermons, based on the book of Proverbs.
I wrote these chapters for two reasons. I believe there is need for pastors to talk about the temptations of lust and pornography in ways that are (1) exegetically sound, and (2) experientially helpful. If the statistics are any indication, there are likely many who worship in your congregation who are fighting lust, tooth and nail, and are habitually losing the battle. They desperately need to hear that the Word of God not only "gets" their struggle, but that the gospel offers solutions and hope.
The information here is based on years of research about the insidious nature of Internet pornography and the people it ensnares. I hope these chapters spark ideas for you, giving you a place to start. Preach them as they are. Adapt them. Take points you like and leave out others you don't.
I pray that as you preach, truth will set your people free.