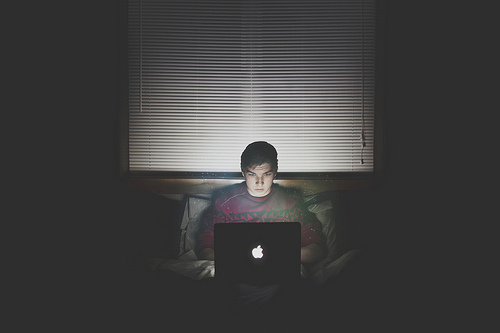 There are multiple ways to circumvent Covenant Eyes accountability software, not the least of which is to go down to the local library and use its computers instead of your own. Those who are bent on getting around a fence inevitably find a way.
From time to time we hear from concerned customers that they might have found a way to circumvent our software. Sometimes customers find what they believe will be a loophole, only to later discover that their Accountability Partners are notified about their circumvention attempts. Communications from our members have also helped us to refine how our services work. Former loopholes have been closed. Gates have been shut.
But one of the things that makes accountability software different is that it presupposes some level of personal and relational accountability. Accountability software is specifically designed for those individuals and families who are making a commitment to use the Internet differently. By using it they are saying, "Yes, monitor my Internet access. I want you to receive a regular report of all the places I go online. I want to be held to task concerning what I do and where I go on the Internet."
If you are concerned you or others will circumvent Covenant Eyes, let me mention several encouragements:
1. If you find a possible method of circumvention, tell us.
Our software is designed in community, with input from literally hundreds of thousands of comments. Speak up and share your thoughts with us. We are all working together to make the Internet safer.
2. Understand that the easiest circumvention method is the most obvious one: find another Internet-enabled device.
Good parents and Accountability Partners should know this and have measures put in place to keep this from being a temptation.
3. Understand that most of the common potential loopholes have already been closed.
We've had 13 years to improve our services, and we rarely hear about something brand new.
4. Temptations to circumvent Covenant Eyes (technological or otherwise) should be part of your accountability conversations.
Perhaps you're a part of the 0.01% of people who think you know your way around a computer enough to cheat any system. Maybe you really are. Don't let that stop you from finding airtight accountability. Talk to those who hold you accountable. If you really desire Internet accountability, be proactive and come up with creative solutions together.
Share your thoughts with us! What are methods you and your Accountability Partners use to close any gaps in your accountability measures? Please share your thoughts below.
Photo credit: http://www.flickr.com/photos/cadencrawford