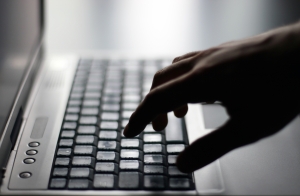 People seek recovery from their addiction to porn for any number of reasons. Here are a few of some people I know and work with.
Their wives found porn on their computer, phone, laptop and/or phone.
Their employer found porn on their work computer and fired them.
They got arrested for solicitation by a cop.
The police showed up at their front door and confiscated their computer and discovered child pornography.
I could go on, but you get the picture. For me it was three leaders from my church coming to confront me about rumors they heard about an affair–something frowned upon–seeing as I was the senior pastor.
For some it takes a train wreck to get their attention. For others they realize they have a problem, are sick and tired of the shame and guilt and want to stop before their world falls apart. After working with hundreds of men over the past seven years and receiving my seven-year sobriety chip last Monday night, here are my best suggestions for the first steps you need to take.
First – Break the Isolation
You have already told God many times that you will never do it again yet you are here reading this article. So maybe that plan doesn't work. Talking with God is always good, but if you are serious you will talk with someone else as well.
Perhaps the hardest step in recovery is the first one–breaking the isolation. Keeping your porn issue hidden will guarantee that it will not go away. Use of porn and sexually acting out is an incredibly powerful and effective way to escape your pain, stress and struggles.
You are an addict and this drug "works." You will not stop without help. Find someone you can trust and tell them your story. I recommend a counselor in your area who has some experience in this area, not your best friend who is secretly addicted himself and says, "So what's the problem?" The problem is this addiction will destroy your life, your marriage–or the possibility of having a good one and every relationship you hold dear.
Second – Face Your Reality
Depending on how long you have used porn and how serious your addiction has become, understand that your recovery will not happen quickly. You have probably used porn for years or even decades. I work with a man who used porn everyday for 60 years! He is 75 years old and now has over three years of sobriety.
Could God zap you and take it all away instantly? Sure, that is possible but I have never seen it happen. It will take time and consistently doing the things you will need to do on a daily basis. That is why every addiction recovery plan teaches living "one day at a time."
Your reality is you have not been able to stop because you are addicted, not just to the porn, but to the drugs released in your brain when you begin to see sexual images. You have probably become addicted to these drugs and the effect they have upon you. So, like all addicts you are going to have to go through withdrawal. It will be hard and take time. Figure anywhere from two to six months depending on how long you have been using.
Third – Get Help
If you are going to walk through the withdrawal phase and experience the healing you desire from porn then you are going to need a support team. Here is what we recommend at our ministry 180.
Weekly accountability with a group specifically focused on sexual addiction. People you can be completely honest with and trust.
For the first 90 days find two people you can connect with daily for encouragement, accountability, and prayer. The contact can be by phone, email, text or face to face.
Put software on your computer and mobile devices that blocks all porn and sends a report to your accountability partners–like Covenant Eyes Accountability provides.
Be brutally honest in your team accountability about your failures and temptations and take suggestions others have for you. Lying to them will only keep you in your addiction.
Fourth – Have Hope
I was first exposed to porn when I was 11. Last Monday I received my 7 year sobriety chip which means no porn or masturbation for 7 years. I am 59 years old. People do recover from this addiction. I work with a group of men of all ages who are growing in their recovery.
The same can be true for you. For more detailed information, download the 180 Recovery Guide from my blog at www.180men.org/blog. I post daily words of encouragement for those seeking to recover and have other resources for you that are designed to help.